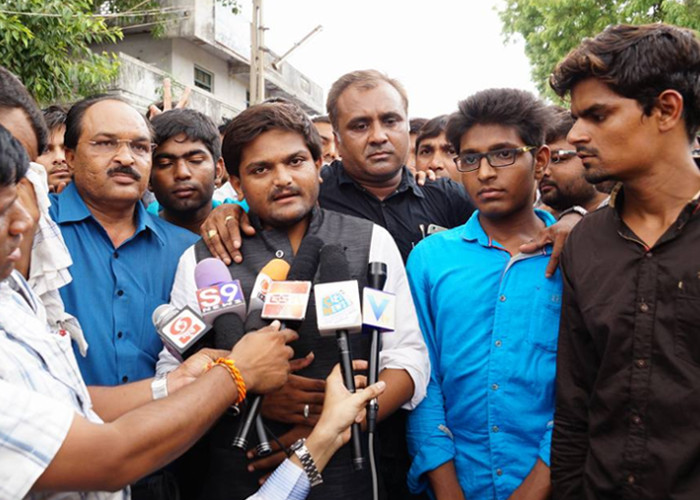 Patidar Anamant Andolan Samiti leader Hardik Patel on 25 September announced a 'Lollipop Movement' to express his displeasure over the Gujarat government's package for students belonging to the economically weaker section (EWS).
The announcement came after Hardik had given an undertaking to the Gujarat High Court that he would not resort to any agitation till 29 September.
According to PTI, there were reports that people in Rajkot have already started kicking off the 'Lollipop Movement'.
Hardik has alleged that Rs 1,000 crore package does not offer anything substantial to the Patel community. He had stated,"The Patidar Anamat Andolan Samiti will register its protest against the new scheme announced by the Gujarat government by giving lollipops to the people in villages and talukas across the state."
Hardik added, "Lollipops will be given to all the Patidars (Patels) on roads of the villages and talukas." He had also appealed to his community members to observe 25 August as 'Patidar (Patel) Revolution Day' and 26 August as 'Martyrs' Day'.
A month ago on 25 August, the Patel quota agitation had turned violent after Hardik was detained during the community's protest in Ahmedabad, which had resulted in the death of 10 people.
The Gujarat Pradesh Congress Committee also criticised the state government over the package and called it mere an "appeasement" and rebranding of existing schemes. Party spokesperson Manish Doshi said the announcement of the package for education and employment was a reflection of deterioration in education standards and job creation in Gujarat.
The PAAS agitation comes following the disagreement with the Sardar Patel group (SPG), which is also fighting for the Patel reservation quoata. The SPG had earlier met Gujartat CM Anandiben Patel, and agreed with the offer of Rs 1,000 crore package for EWS.