WWE Superstar Braun Strowman meets Salman Khan, Sonakshi Sinha, Kamal Hasan on the sets of 'Dus Ka Dum'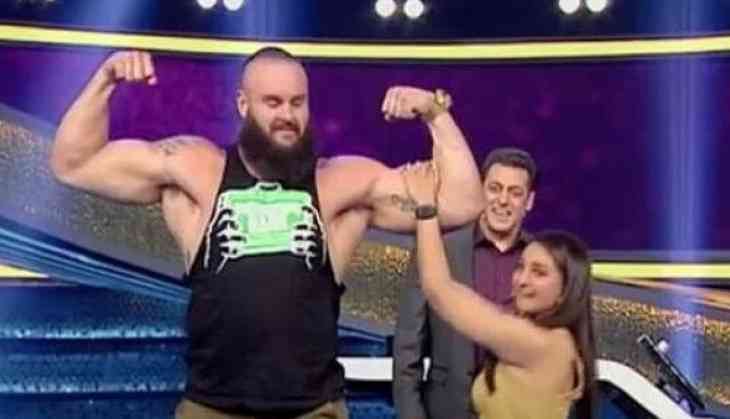 WWE Superstar Braun Strowman, also referred to as the 'Monster Among Men' for his unbeatable skills in the ring. He met fans and Bollywood stars including Varun Dhawan, Salman Khan, Sonakshi Sinha, Kamal Hasan on the sets of 'Dus Ka Dum.'
Yesterday, Braun was seen flexing his muscles with Bollywood actor Varun Dhawan. B
WWE star arrived on the Mumbai sets, he met Sonakshi Sinha and Kamal Hasan. The promos are out the show will be on air soon.
Earlier, Braun Strowman recently made an announcement that Indian wrestler Kavita Devi will compete in the Mae Young Classic Tournament to be held next month in the US.
Also Read: Bollywood actor Varun Dhawan flex muscle with WWE superstar Braun Strowman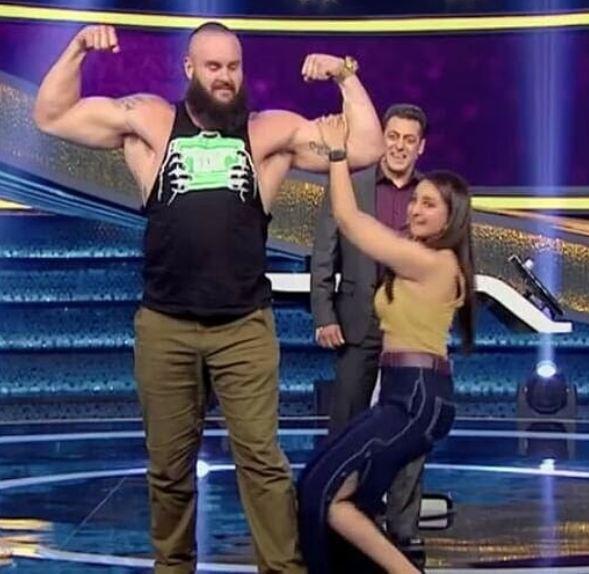 Devi is the lone Indian woman among the 32 female competitors, who will take part in the tournament to be held on August 8 and 9 in Florida. She had participated in the tournament last year too.
Hey @rajeswar_nayak, here's what @BraunStrowman had to say! You asked him about his best friend in @WWE! #AskBraun pic.twitter.com/Fw22a5fs2d

— WWE (@WWEIndia) July 21, 2018
The WWE star also took a few questions from fans. One of the fans asked him "who was his dream fight?" He said, "Be it an iron match or anything I would really like to be in the ring with Stone Cold Steve Austin. I have been in the ring with practically everyone else, be it Kane, Triple H or the Rock. You just name it, I have beaten all of them."
Also Read: WWE: Mr Money In The Bank Braun Strowman receives grand welcome in India, see pics