WWE Raw: Cena openly challenges the Undertaker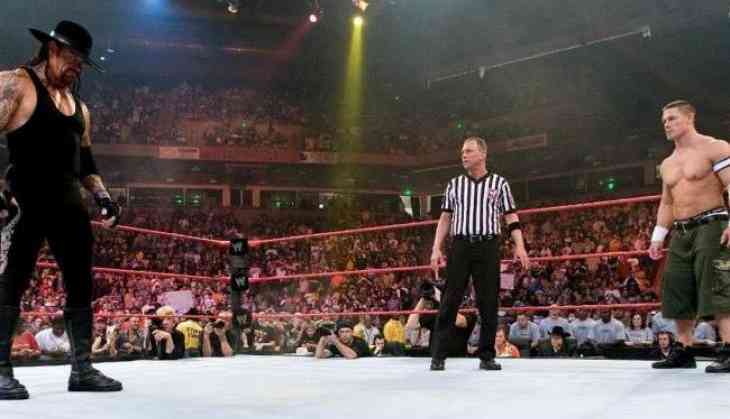 Monday night WWE RAW opened with John Cena hit the ring with his business. He came forward and openly accepted that he failed at Elimination Chamber that happened on February 25.
Pointing out at the Road to WrestleMania banner in a shrill voice, Cena announced that he has figured out his failure and would stand up and needs to do something he should have done a long time ago. He openly gave a WrestleMania challenge to The Undertaker.
Also Read: John Cena to take on Undertaker in WWE WrestleMania showdown
However, he said that the match won't happen. He has been said that the match was not happening because it was impossible and he doesn't make the matches happen.
He even added that he would be back tonight as a free agent to do whatever it takes to earn a spot at WrestleMania. He paused as the crowd cheered and hooted his name, then he dropped the mic and exited.
This match between Cena and the Undertaker is touted as a prospect for this year's event.This would be one of the last bouts for the Deadman so that would draw a lot of spectators.
Although there are big matches like Kevin Owens or Finn Balor, a clash between The Phenom and Sting. However, Cena vs. Undertaker would be the final showdown.
Hardcore WWE fans would be sent home satisfied by this deadly bout and would be the Showcase of the Immortals.