WWE Diva Nikki Bella officially calls off wedding to John Cena again: 'I've ruined everyone's fairy tale'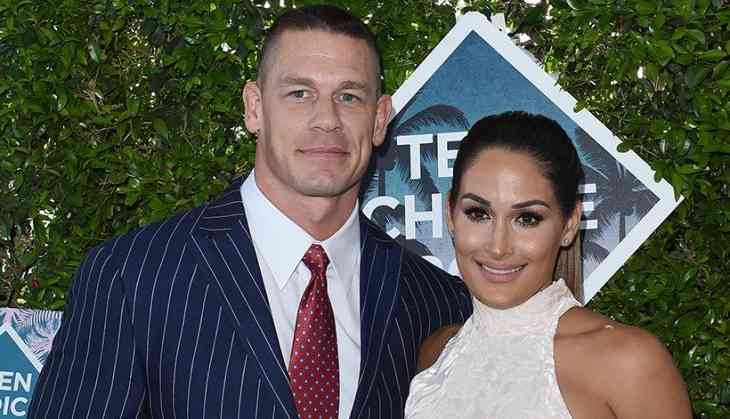 In Sunday's episode of Total Bellas season finale, WWE Diva Nikki Bella breaks off her engagement to John Cena for the second time — about a month before their wedding date.
They exchanged vows five weeks before but Cena can't make their final appointment at the Napa venue, so Nikki's twin sister Brie comes instead.
"John should be here, not me," Brie says. "Your wedding is around the corner."
Then, they all head to New Orleans for Wrestlemania — where the Blockers actor had proposed on-stage. The episode focuses on Brie husband Daniel Bryan's triumphant return to wrestling, but Nikki, 34, later admits she felt "miserable" at the annual event and "tried to force" looking happy with her man.
Also Read: This is how John Cena and Nikki Bella's beautiful San Diego home wine cellar looked like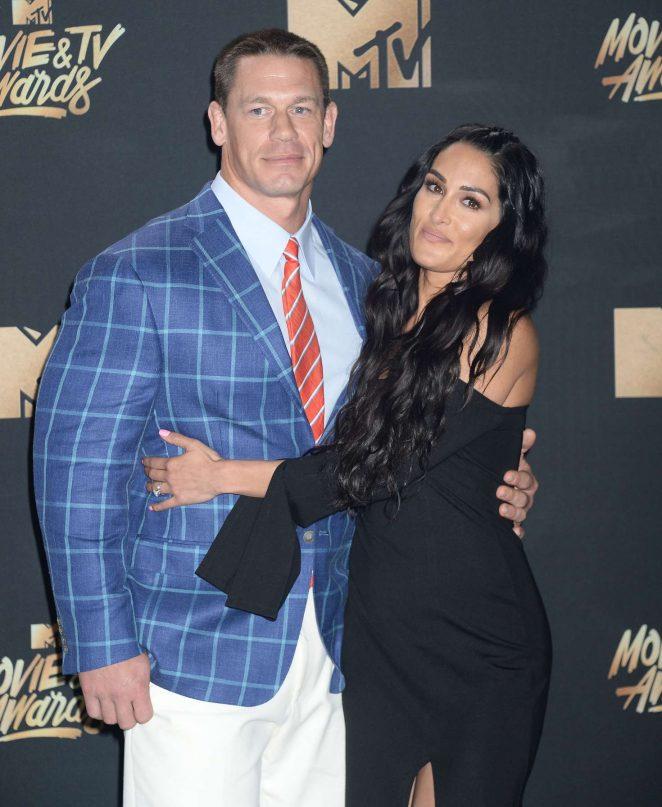 She interrupts Bryan and Brie's dinner date for their fourth wedding anniversary with a phone call relaying the sad but not entirely shocking news: "We might be calling off the wedding again."
"I mean, there's no harm in postponing it," Bryan offers.
"I think John doesn't see it that way," Brie says.
She's right: Nikki flies to San Diego alone and tells the couple in person that Cena has given her one day to decide what to do. The threat of a timeline frustrates her even further. She's also upset by his tweets obliquely referencing their breakup.
"It's tough 'cause he's like fighting really hard for me. … The tables have kind of turned," she explains. "I didn't give myself long enough the first time we broke up because I got so excited he wanted kids."
(Earlier this season, the couple broke up briefly, reconciling only after Cena agreed to reverse his vasectomy and give her a child.)
"I feel like I've ruined everyone's fairy tale. My heart hurts so bad," she cries.
She spends the night mulling over the difficult choice ahead: She loves Cena but feels she's lost herself in their relationship..
"It just sucks," she says. "I wish it could be different, and I think that's why I've had almost six years of working on us and fighting and just taking in a lot. I just feel like I've hit the point that I'm just so exhausted and done."
"He's waiting for my final decision," she tells Brie. "I think I know it, but I'm just afraid to say it."
"I just don't want to hurt him," she continues, tearing up. "It's just hard when you love someone so much and care for them so much, but you just can't do it anymore. It's not his fault, it's not my fault. We've had this amazing love story and it's just come to an end."
"He's wanted a very strong career, and he has that now," Brie says. "But unfortunately, to have that, he's lost the woman of his dreams."
The episode ends a week later as the twins head to the beach to drink wine and reflect on what's happened.
"Even though I was going through depression, I think when you have a relationship in the public eye, it's like you don't want to let your fans down. And everyone's fairy tale was John and I getting married, Superman and Wonder Woman … so you just force yourself to believe it, too, even if you start to feel something different," Nikki says. "I feel like I'm starting the journey of finding me again … and when I heal myself and find whats wrong with me, he will be there. And if not, it wasn't meant to be."
Also Read: WWE stars John Cena and Nikki Bella attack each other on social media as it was their wedding month; fans are heartbroken