WWE Backlash 2018: Jinder Mahal to take on Randy Orton while Seth Rollins to clash with The Miz on May 6; Stay tuned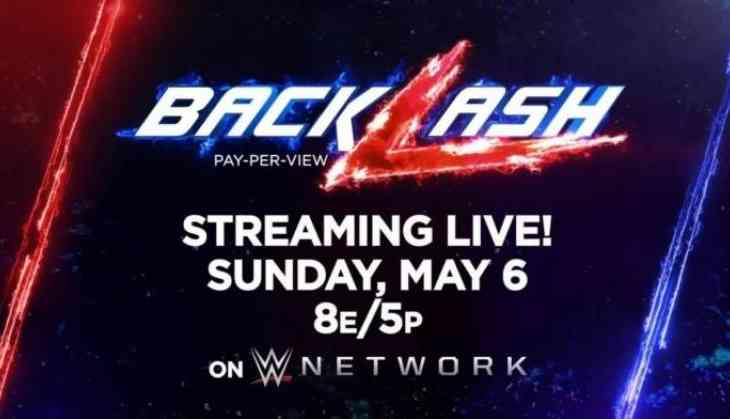 World Wrestling Entertainment (WWE) is coming back with another main event Backlash 2018 which will feature both Raw and SmackDown Superstars. A dual-branded pay-per-views and its first is set to go down on Sunday, May 6 in Newark, New Jersey in United States Of America.
It has decided to combine the two shows' rosters for the May 6 pay-per-view, which means fans will be able to see Charlotte Flair (daughter of two time Hall of Famer Ric Flair), Brock Lesnar, AJ Styles and Nia Jax on the same show.
Although, the Greatest event Royal Rumble (GRR) has not taken place yet, and WWE has already built the Backlash card.
According to the multiple news reports, WWE Superstar Shake-up will be an additional thing going to be held Next week's, mixing up the rosters to create new potential matchups.
As of now, Backlash has two official matches. For more information tickets, visit WWE official
WWE Backlash matches which are official
United States Championship – Jinder Mahal vs. Randy Orton
It is believed to go down on both the GRR and Backlash, so it will be pretty entertaining to see if it is held for this show.
Intercontinental Championship -- Seth Rollins vs. The Miz
The title at the GRR in a Fatal 4-Way ladder match, it is rematch decided by Miz to utilise his clause for Backlash.
Roman Reigns vs. Samoa Joe: (Unofficial)
Though the match is not officially announced, it was made clear that it will happen.
World Wrestling Entertainment (WWE) Monday Night Raw comes with a tremendous talk on April 16, 2018 ,from the XL Center in Hartford, Connecticut, featuring a very special show: It's Day 1 of the Superstar Shakeup, which will decide who will be moving from Raw to SmackDown Live, and vice versa.
Read More On Catch: This sex drug may help in fighting cancer, new study reveals