Serena talks about balancing motherhood and career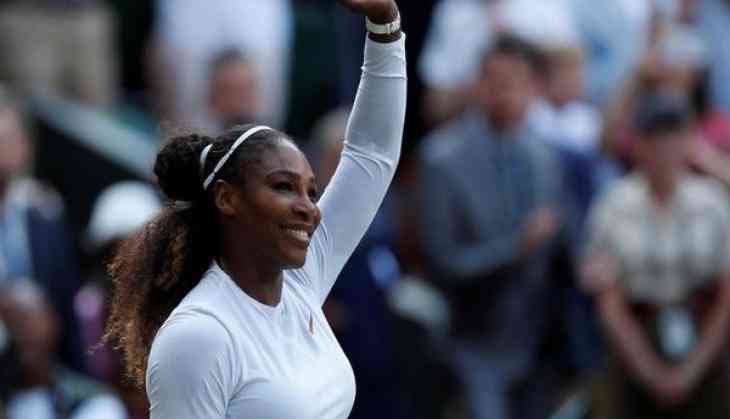 American tennis star Serena Williams, who is all set to be back on tennis court for the 2018 US Open, candidly speaks about her struggle to balance motherhood with her career.
The 36-year-old, in length, talked about what she has been going through since giving birth to her daughter, Alexis Olympia, who turns one this September.
Williams reflected on her remarkable journey to Wimbledon, where she reached the finals of the women's singles event before going down to Germany's Angelique Kerber in straight sets.
"I dedicated that to all the moms out there who have been through a lot. Some days, I cry. I am really sad. I have had meltdowns. It has been a really tough 11 months. If I can do it, you guys can do it too," E!Online quoted Williams as saying.
When Williams was quizzed as to why she continues to play amid everything going on in her personal life, the former world number one said that she is not done yet.
Admitting that it was quite 'difficult to leave' her daughter at home, Williams said that she is learning to balance her motherhood and her hectic career.
"I still have to learn a balance of being there for her, and being there for me. I'm working on it. I never understood women before, when they put themselves in second or third place. And it's so easy to do. It's so easy to do," she said.
Williams will look to make a winning start when she heads into the final Grand Slam of the year, US Open, beginning August 27.
--ANI