Michael Clarke: the glamour boy who also personified grit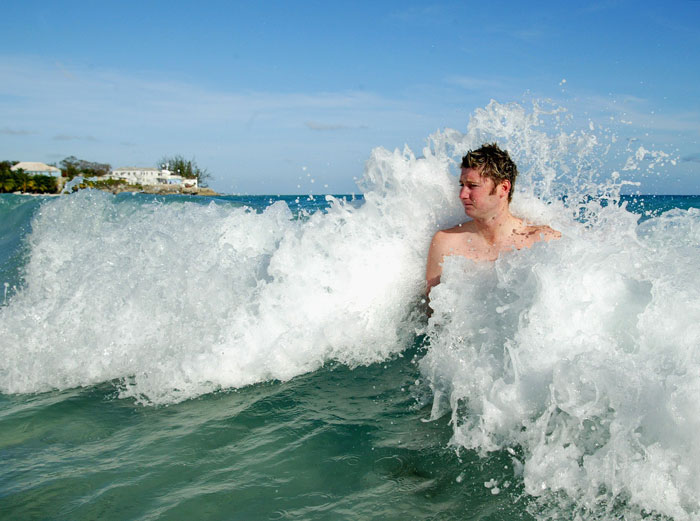 The champion
Michael Clarke retired with 8,649 runs and 28 hundreds in 115 Tests
He led Australia to World Cup glory at home earlier this year
The villain
Clarke\'s glamour boy ima1ge went against the Aussie ideal of a brawny, tough sportsman
His career coincided with a spate of legends\' retirement, leaving him to shoulder the blame for losses
The hero
Late in his career, Clarke showed grit in fighting injuries to play important knocks
The death of Phillip Hughes shook him, but he set an example for how to deal with it gracefully
Kumar Sangakkara retired from international cricket this week, and cricket lovers around the world stood together as one to celebrate one of the greatest players the world has ever seen. The Sri Lankan legend was not the only high profile name to bow out of the game this week.
There was also Australia captain Michael Clarke - a World Cup-winning captain and a Test great in his own right. Clarke didn't get as emotional a send-off as Sangakkara, though that may have more to do with the way cricketers are worshipped in the sub-continent. But even back home in Australia, Clarke hasn't been as unequivocal a hero as his predecessors.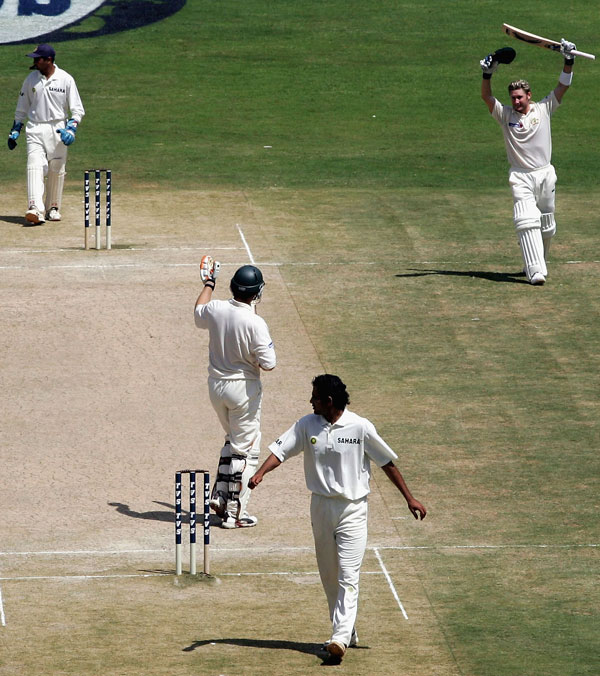 The way he is perceived
Forget Bradman and Ponting - they are far and above the biggest batting heroes Australia has produced. Also forget the likes of Allan Border and Steve Waugh - their prowess as cricketers was overshadowed by their steel, which made them folk heroes. For 11 years, Clarke largely followed the trajectory that was expected of him when he first burst on to the scene.

A fresh-faced 23-year-old from New South Wales, he made his debut at a time when the Australian juggernaut was still rolling, and breaking into the team was extremely difficult.

Clarke retired this week with 8,649 runs in 115 Tests. He also led Australia to World Cup glory at home this year

He scored 151 on debut against India in Bangalore, and went from strength to strength even after the Australian team went into a tailspin. As captain, he steered the ship through choppy waters, and led the team to World Cup glory on home soil.


Yet Clarke divides opinion, more so among his own countrymen than anyone else. He is not uniformly loved and respected and has often found himself under the scanner. While always an attractive player, he was first considered too flashy to live up to Australia's blue-collar standards. Then, as the greats of the side started departing one by one, Clarke was often singled out for the side's failures.

Later, as captain, the team saw some of its darkest days, leading to disappointment among a demanding public.
His batting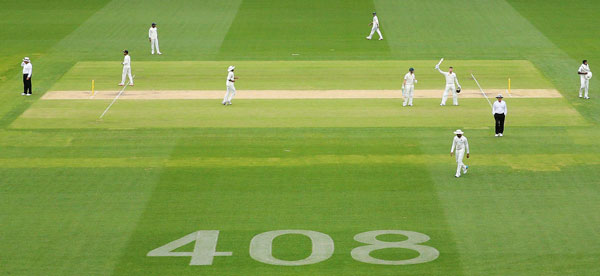 A little like Virender Sehwag, Clarke's biggest 'failure' with the bat was his inability to keep his Test average above 50 - considered the yardstick for being an all-time great.

But a look back at his 115 Tests, 8,643 runs (fifth highest by an Aussie) and 28 hundreds would reveal a player who adapted constantly. He looked as comfortable on turning subcontinental pitches as on the hard, bouncy tracks in the southern hemisphere.

Perhaps his Achilles heel was the swinging, seaming conditions in England, but there too, he averaged a respectable 40. He played some first-innings classics, some counter-attacking second and third innings knocks and some match-winning and match-saving knocks in the fourth innings.

Like any other player, he suffered dips in form, but when he got into a purple patch, like against India in the 2011-12 series, he made it count. Unfortunately for him, the public seemed to be a bit less tolerant of him that other Australian batsmen, and his bad phases were often met with vitriol.
His celebrity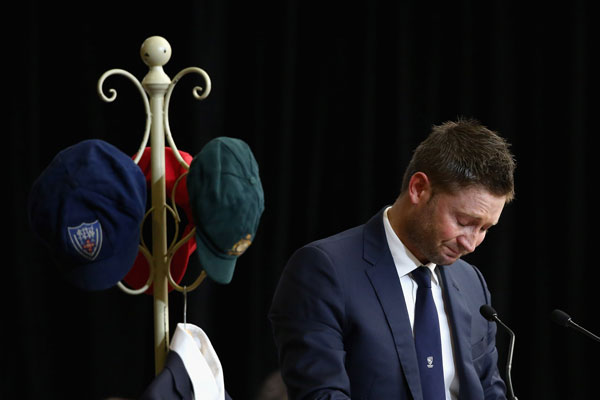 The nub of the problem was that Clarke did not conform to a certain Aussie archetype of how a sportsman should be. When he came onto the scene, he looked straight out of a boy band, not the gymnasium, as Aussies like their sportsmen.
His relationship with fashion model Lara Bingle made him appear on the gossip columns as frequently as the sports pages. There was a precedent for this - after all, Shane Warne was as much a Page 3 celeb as a cricketer. But Warney's genius with the ball more than made up for it.
Clarke, while a great player, was not a once-in-a-generation leg-spinner. To the Aussie public, Clarke was the man who left a tour of New Zealand midway to address relationship issues with his partner.
His grit
As injuries took their toll on him, Clarke started showing the grit that had defined his predecessors. Despite a broken shoulder, Clarke scored 161 against South Africa in the decisive Test match at Cape Town in 2014, seeing off a tremendous attack including Dale Steyn, Vernon Philander and Morne Morkel.

That was the kind of stuff that Australians wanted to see.

It was also the same grit that carried Clarke through the most turbulent time of his career, when Phillip Hughes died after being hit by a bouncer in a domestic match.

It left a nation and a sport in shock and grief. Hughes was like a brother to Clarke, and it was left to him to lead the mourning and healing. Off the pitch, it was his finest moment as Australia captain, ending his address with the lasting lines, "So rest in peace my little brother, I'll see you out in the middle."

As Clarke walks into the sunset of his career, perhaps this last quality is what he should be remembered by. He may have started out as the darling of the glamour lovers, but over time, he came to embody the true Aussie spirit - that of a fighter.

True to his nickname 'Pup', Clarke showed that it was the size of the fight in the dog that mattered.