If betting on horse racing is legal in India, why not in other sports?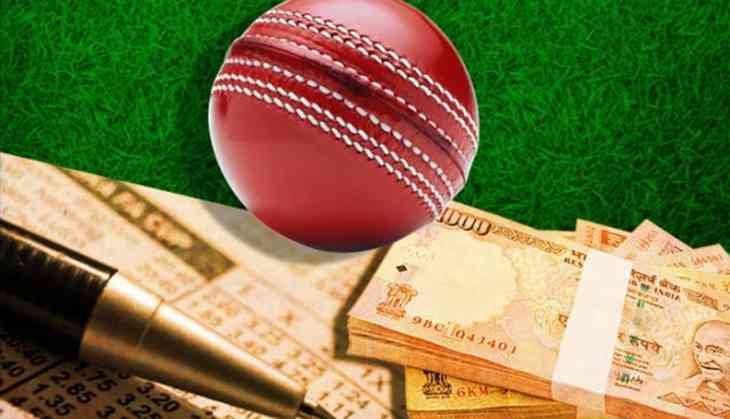 (Photo Credit: Arya Sharma/Catch News)
For years now, betting has been seen as a bad word – associated with rigged sporting events, corrupt athletes, and racketeering.
Betting has destroyed the careers of many sporting greats, while destroying public confidence in national pastimes such as cricket. All that, though, may soon change, as the Indian government mulls the legalisation of online sports betting.
The Sports Ministry, according to recent reports, is seriously considering the move, with a ministry official even informing the media of the same. With the gaming industry body, the All India Gaming Federation (AIGF), even submitting an industry-wide white paper to the government on the same, online sports betting may become a reality in the near future.
If the move does go ahead, it would be a huge deal. The sports betting industry, valued at a whopping 3 lakh crores according to a 2013 Federation of Indian Chambers of Commerce and Industry (FICCI) report, offers the government a windfall in tax revenues. To understand the road ahead better, Catch spoke to AIGF CEO Roland Landers.
The road to legalisation
While the government does seem to have an open mind towards legalising betting, the AIGF is leaving no stone unturned to facilitate this.
"One of the [AIGF's] objectives," Landers tells us, "is to bring things above board in the gaming industry, and help all operators and stakeholders who have the right to run their businesses successfully."
While there seems to be definite and positive forward movement on the subject though, Landers isn't counting his chickens just yet. "It is the Law Commission that has been tasked with studying this issue, and it is for them that we have presented our white paper," Landers says.
"They had asked for suggestions, not just from us, but also the general public and others interested in this issue. The final deadline for these suggestions was 30 June, so now they'll study all these suggestions and make a recommendation to the government," he adds.
The plan to legalise sports betting, he tells us, hinges on the concept of 'games of skill'. While gambling is illegal in most of the country, exceptions are made for games where there is skill involved.
This is the same concept that has led to the growth of the online poker industry in recent years. According to the AIGF, sports betting should also be classed as a game of skill, and, therefore, be legalised.
"The way we see this is that we have a precedent in the 1996 SC ruling on horse racing," Landers says, clarifying, "The SC ruled that both horse racing, as well as betting on the same is a game of skill. Taking this forward, cricket, or any sport for that matter, is a game of skill. Hence our exhortation is that betting on the same should also constitute a game of skill."
"When you bet on it, for example, you need to know the players involved, statistics, form and other things like that to make a good bet. Just like in horse racing," he says, as if to underline his point.
Consistency is key
While the AIGF's argument holds water, the biggest stumbling block facing the industry is that gaming is a state subject. "While certain states clarify what are skill games and what are chance games, of late there has been some inconsistency within states as to the qualification of games of skill," he says.
"As such, while you can bet on sports in Sikkim, and you have casinos in Goa, the same is not possible in other places due to inconsistency regarding what is a skill game."
To overcome this, the AIGF has made a recommendation in its white paper that a central board be set up to determine what constitutes a skill game, and accordingly issue certification.
Big benefits
As mentioned earlier, conservative estimates of the Indian sports betting industry hover around the 3 lakh crore mark, or around USD 50 billion. If taxed properly, the industry could lead to windfall tax revenue for the government. This corpus could be spent according to the government's discretion, with the Sports Ministry even eyeing it as a goldmine of sports funding.
What's more, as Landers says, it will ensure that money stays in the country, by eliminating the need to use overseas betting operators. The most important aspect though, as was mentioned in the Justice Lodha recommendations to the BCCI, is about how this move can combat match-fixing.
"Legalised betting is one of the possible solutions, as nothing can happen surreptitiously," Landers says confidently. "The platforms themselves will signal unusual betting action, especially since everything is trackable online, and we know where every rupee is coming from. If there is an extraordinary pattern that emerges, you can flag it immediately to sports boards. The platform itself can take remedial action."
He paints the following picture: "Suppose there's a sports match, and one of the operators see that the entire action is happening on the weaker team for an outcome, then it becomes evident there is something wrong." The platform owner, he tells us, is naturally incentivised to report these instances as the biggest loss will be at his end.
With the Law Commission's deadline long past, we will have to wait to see whether Landers' vision will be realised.