Gymnast Dipa Karmakar assures to give her best at Asian Games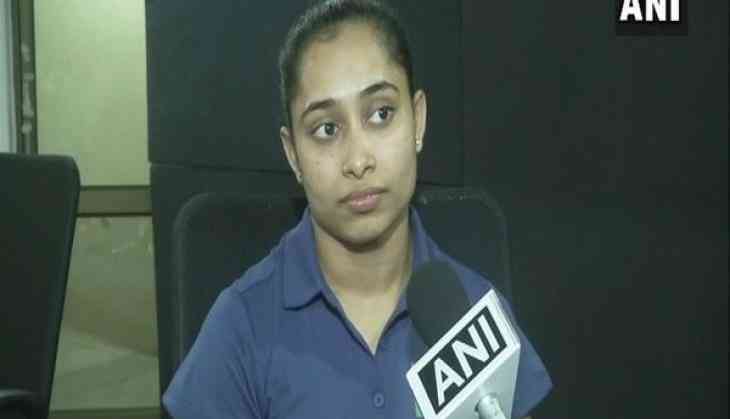 On returning to India after clinching gold at the FIG Artistic Gymnastics World Cup Challenge, Gymnast Dipa Karmakar expressed gratitude to her coach for his support and assured to give her best at Asian Games.
The 24-year-old, who had acquired the fourth spot in the vault event of the 2016 Rio Olympics, scored 14.150 to secure the top position in the tournament.
"I had got injured after Olympics and could not compete. People thought my career had ended. I'd like to thank my coach for his support. I will give my best at Asian Games and will be focusing on the vault specially," Karmakar told ANI.
Karmakar also thanked the Sports Authority of India for their support, which motivated her to perform better.
The gymnast was out of action after her impressive performance in Rio Olympics because of an Anterior Cruciate Ligament injury.
Dipa's name has been included in the 10-member Indian gymnastics team for the Asian Games, which are slated to begin from August 18.
Earlier, Prime Minister Narendra Modi congratulated Dipa on her achievement and tweeted, "India is proud of @DipaKarmakar! Congratulations to her on winning a well-deserved Gold in the vault event at the FIG World Challenge Cup in Mersin, Turkey. This win is a prime example of her tenacity and never-say-die attitude."
--ANI