Days ahead of Rio Olympics, Formula One's Bernie Ecclestone's mother-in-law kidnapped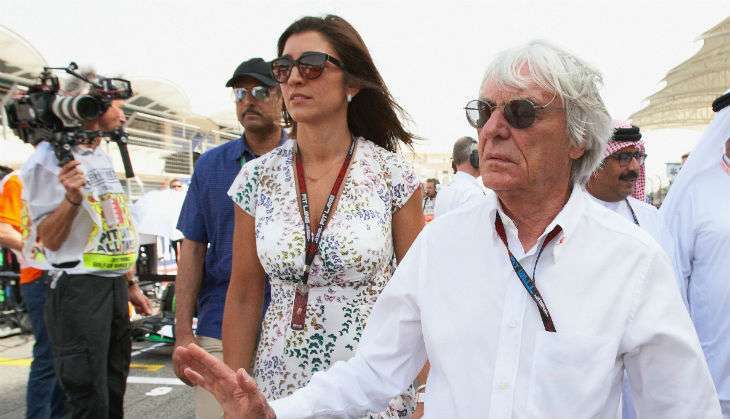 Day ahead of the start of the Rio Olympics in Brazil, the mother-in-law of Formula One supreme Bernie Ecclestone has been kidnapped and being held for ransom, according to reports. The 67-year-old Brazilian mother-in-law has been kidnapped in São Paulo and a ransom of $36.5m is being demanded.
According to the magazine Veja, Aparecidia Schunck was abducted last Friday night, near her home in Sao Paulo district of Interlagos. She has not been heard from since. The magazine further added that the ransom was a record amount in Brazil and is to be paid in sterling pound and split into four different bags.
Bernie Ecclestone is 85 years old and according to many, worth over $3 billion. He's currently married to Brazilian model Fabiana Flosi - his third wife - who is 38 years younger to him. The two met at the Brazilian Grand Prix back in 2009 and in 2008, after Ecclestone divorced Croatian model Slavica Radić, the two married.
Safety in Rio is a big concern ahead of the Olympics. Not just foreigners, but local residents are also concerned. Last month, Australian Paralympics athlete Liesl Tesch and her training partner Sarah Ross were robbed at gunpoint. This while they rode bicycles through the Flamengo Aterro.
For the 500,000 visitors expected to flood the city for the Games, the government has ensured that 65,000 policemen and 22,000 army personnel will work round the clock to ensure safety of each and every person.
All reports of the kidnapping have emerged from news reports. No word has come from the city police.
Kidnappings in Brazil were at their peak during the early 2000s but have since decreased due to the forming of a special anti-kidnap division. Still, it isn't uncommon for something like this to have happened.