Can't expect a Chak De from Indian hockey eves, says veteran MK Kaushik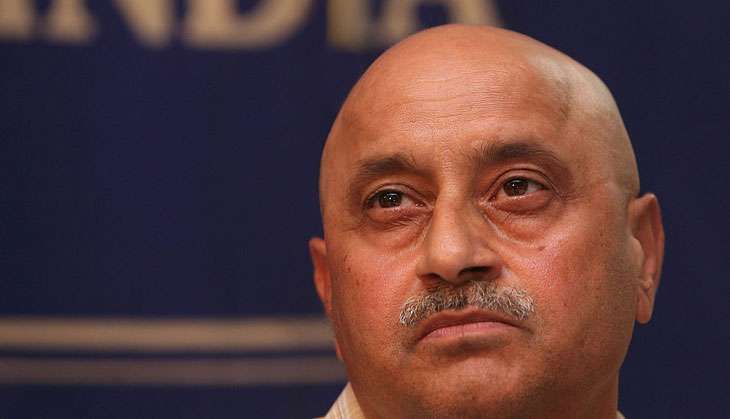 Rio Olympics 2016 is just weeks away and India is participating with its biggest contingent ever; 121 athletes are going to represent the nation. Expectations are on the rise and flags are flying high.
This will be a special edition for India in the summer games as both the men's and women's hockey national teams have qualified for the grand event. While PR Sreejesh will lead the men's side, Sushila Chanu will lead the women's side. This will be a special visit for the women's group to Rio, as they have qualified after a gap 36 years.
Also read - Hockey India announces cash reward for Champions Trophy silver medallist
Catch spoke to 1980 Moscow Olympic hockey gold medallist MK Kaushik and former Indian women's team coach to gain an insight into what it is to be an Olympic gold medallist and the chances the men's and women's team hold:
1. What was it like to compete at the 1980 Moscow Olympics? Tell us about the finals.
Playing for the Olympics is one's dream, and winning a gold there is like icing on the cake. Winning the gold keeps you aspiring for more.
I have always prized the moment when I collected my gold medal.
2. Apart from winning the gold, what else was remarkable about that Olympic tour?
Our late coach Sri Balkrishan was an amazing coach. He was responsible for ensuring that the team was motivated always and he knew each team member's psychology.
3. What role did Vasudevan Bhaskaran and Mohammad Shahid play in the team?
Under the captaincy of Vasudevan Bhaskaran, the team played as a unit and it was a delightful experience to play as his team.
Our teammate late Mohammad Shahid was a pillar of support to the rest of us.
Also read - Indian hockey eves register 2-1 win over USA
4. What was it like to beat Spain?
Spain was and is one of the toughest teams in the whole of Europe. And till date, their performance remains flawless. I find Spain to be a tactical team. We met each other in the league once and learned what it was to play the giants.
Juan Amat came up with multiple chances for an equaliser in the last minutes of the game, so yes, Spain was a difficult team to beat.
6. What are your views on the current men's team? Will they be able to bag medals?
The Indian men's team played wonderfully in the Champions Trophy due to which the expectations are high from the national side. And how do we earn another medal at the Olympics? Only when we outdo ourselves and play a game with higher stakes.
Physical abilities, mental status, and maturing through the course of the tournament play a huge role in winning the finals.
Also read - Fresh complaint registered against Indian hockey captain Sardar Singh in sexual assault case
7. What are your views on the women's team qualifying for the first time in 36 years? Can we expect a Chak de India moment?
How can one expect a Chak De moment from the team when the team is not in its top form. Today, they stand 13th in the world rankings. But, we can expect a rise in their ranks. So, it will be an achievement on their part if they rise in the ranks and gain experience.