WWE: Undertaker and wife McCool celebrate wedding anniversary ahead of wrestling return in July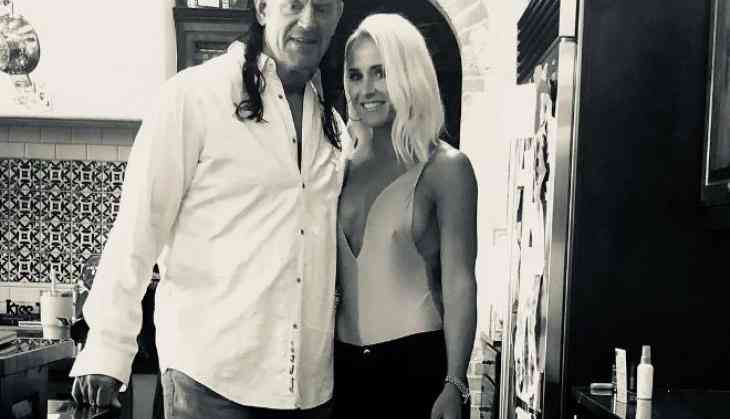 The Undertaker and wife McCool celebrated their wedding anniversary in the most romantic way ever. From colourful flowers to perfect accessories, the couple posted really sweet pictures on Instagram. Showing the other side of the Deadman.
The couple completed 8 years of marriage. The Taker posed smiling along with his wife wearing a white shirt and blue jeans.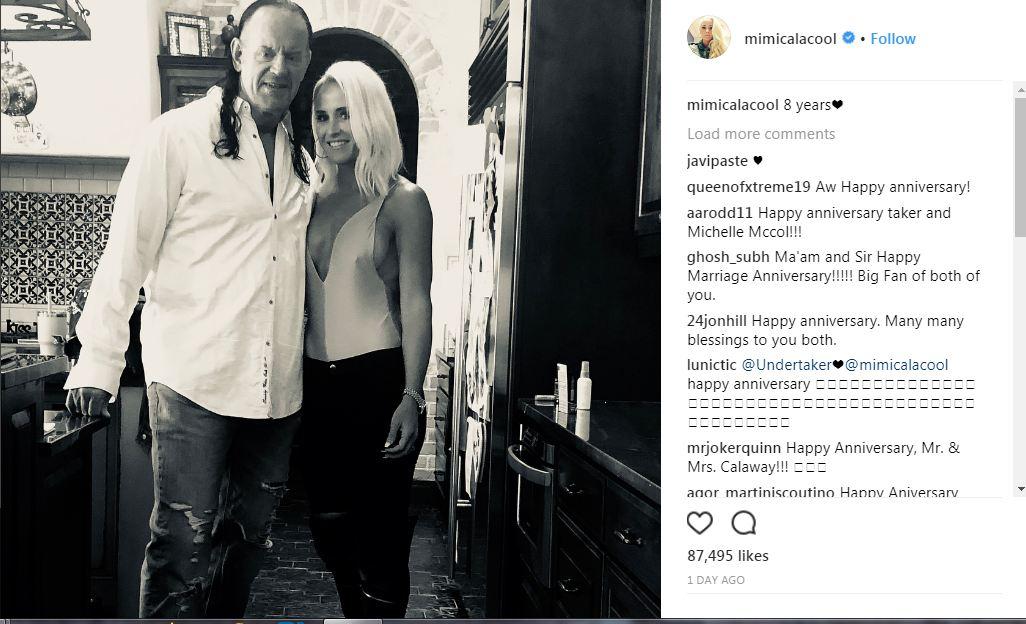 The former Divas Champion McCool posted a colourful picture with a bouquet of roses and very glamorous shiny earrings. Taker has played the character of Deadman for nearly three decades but after WrestleMania 33, he has started taking things easy.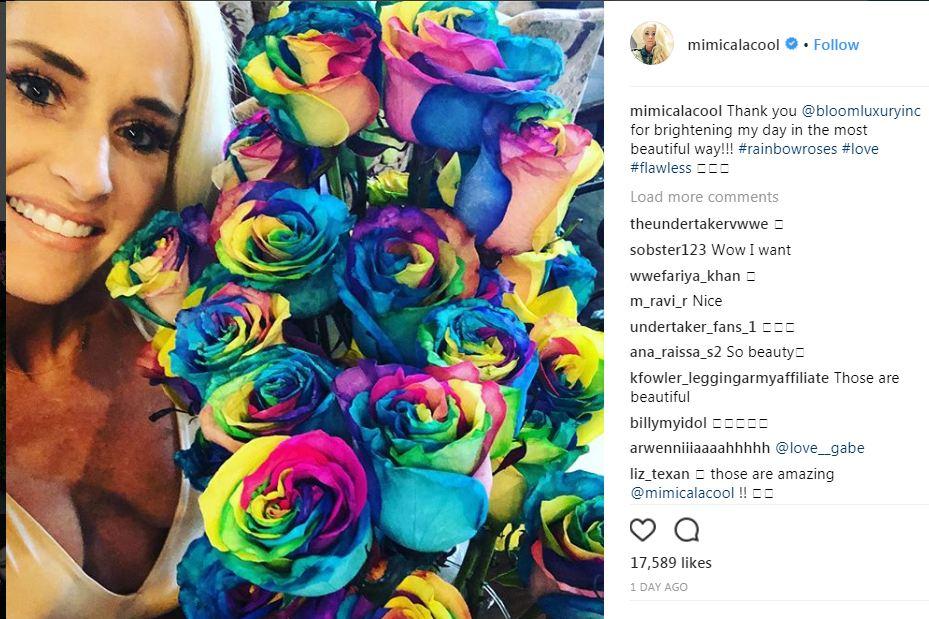 After losing the bout to Roman Reigns last years, the Deadman Undertaker showed a more human side of him, he announced his retirement by laying down his signature jacket, gloves and hat.
Recently, the Undertaker has started behaving in a more normal human being manner, during a match, he opened his Insta account and post a picture of him on stage.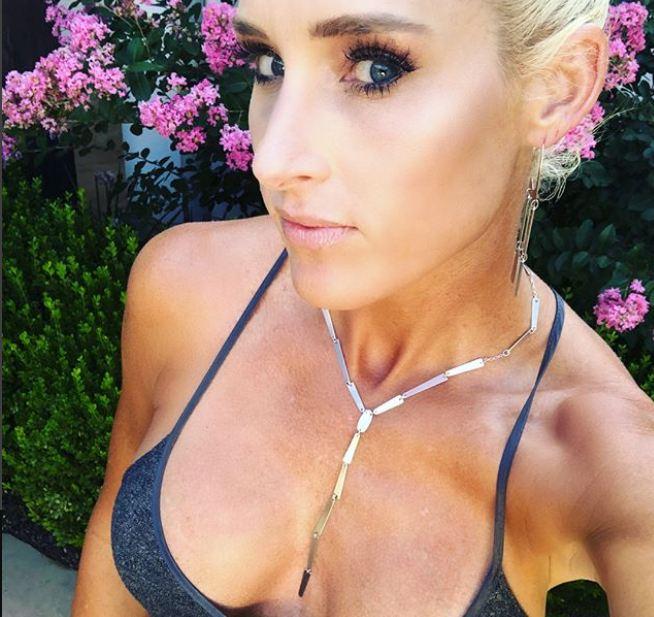 He hasn't retired from professional wrestling yet, he defeated John Cena in WrestleMania 34. He even had the bout with the Bulgarian Brute Rusev. The Taker crushed him at the Greatest Royal Rumble in a Casket Match at the King Abdullah International Stadium in Jeddah, Saudi Arabia.
The Deadman would be next seen on July 7 at the Madison Square Garden in New York, he is supposed to team up with Roman Reigns and Braun Strowman.
Also Read:Indonesia: 2 killed, 2 missing in poll-related violence in province of Papua