Xiaomi's Mi Band 3 is the FitBit for the masses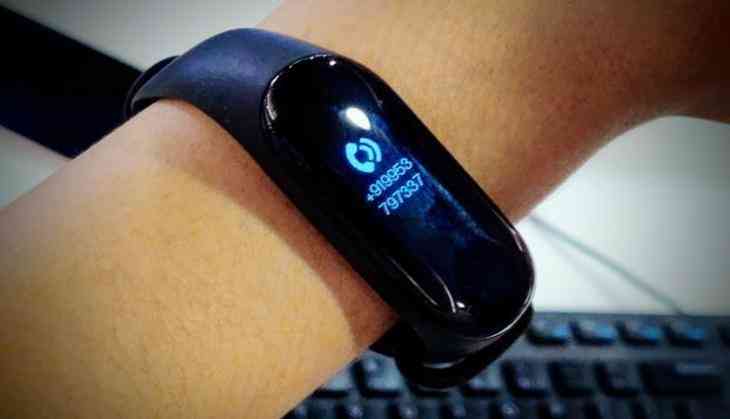 Xiaomi has finally launched the Mi Band 3 in India. It's a fitness band aimed at the masses. Priced at a very affordable Rs 1,999, the band comes with a large 0.78-inch OLED touchscreen display, 20 days of battery life and water resistant to up to 50 metres. It's a band that works well with both iOS and Android devices.
Gone are the days when a twenty-hour journey (I'm talking from personal experience) on a bus and shared cab from New Delhi to Harsil in Uttarakhand would result in a very inflated step count for the day.
Back then, I was using the Mi Band HRX (launched in association with Hritik Roshan), and my step count ballooned to 25,000 steps, when I barely crossed 5,000 steps.
For the past week, I've been using the brand-new Mi Band 3, and I can comfortably say that this is the best gadget Xiaomi has launched outside of their ever-increasing range of smartphones. It's a small and compact band that fits easily on any wrist. It has a plastic body, along with a plastic strap, and while it doesn't feel premium, it doesn't cause any problems while on the wrist.
It works as a tight fit, or even a little loose, if that's how you like it. The only problem I had was getting it to stick in one place on my wrist. It took me a while to find my ideal level of tightness, and despite it being small, it sometimes felt like it would just fall off.
Step count and battery life
For starters, this band more accurately counts my steps on a day-to-day basis. There is some overcounting, but it is a lot more on the conservative side than I am used to with previous iterations of the Mi Band. The Mi Band 3 is primarily a fitness band but can also now double up to receive your notification. While it is a hit or miss, one hopes a software update, can improve this feature.
What's most impressive is just how long this band lasts. No more does one have to worry about charging it - as is the case with the Galaxy Watch or Apple Watch - on a daily basis. One can just strap it on and forget about it for a good two weeks. Nine days into using the band and I still have about 40% battery left.
Sleep and heart-rate tracking
When it came to sleep tracking, the band was also pretty accurate. It's a compact band and easy to wear to leep. The band confirmed that I do indeed engage in a lot of heavy or deep sleep. The heart-rate tracker, when it works, is also quite reliable. It's not as accurate as step counting or sleep tracking but for a casual glance at the heart-rate it does a pretty good job.
As mentioned above, the tracker often fails to pick up on the heart-rate. One has to press the button a couple of times for a number to pop up. Most of the time a 'x' is displayed and the band fails to get a heart-rate count. I'm not sure as to why this kept happening but one hopes a software update would fix it.
Water resistant it is
Yes, the Mi Band 3 is completely waterproof. You can wear it in the shower, as I did for the past week, and you can even take it for a short swim. It doesn't track swimming but the waterproofing means you needn't take the band off when you're out for a wim.
Should you buy it?
The simple answer is yes. While it lacks the bells and whistles of a Fitbit, and sometimes overcompensates for the step count, it is by the far the best budget fitness band in the Indian market.
It's also a no-brainer as a gift option for anyone. The only competition that immediately comes to mind is the Lenovo HX03F which offers a colour display and a simpler charging mechanism. Still, it is Xiaomi's epic battery life that wins out over everything else.
Also read: Facebook 3D Photos! Facebook soon to launch 3D photos feature; here's how you can create and share 3D