Uber's shady pricing policy: company admits using new AI-based fare system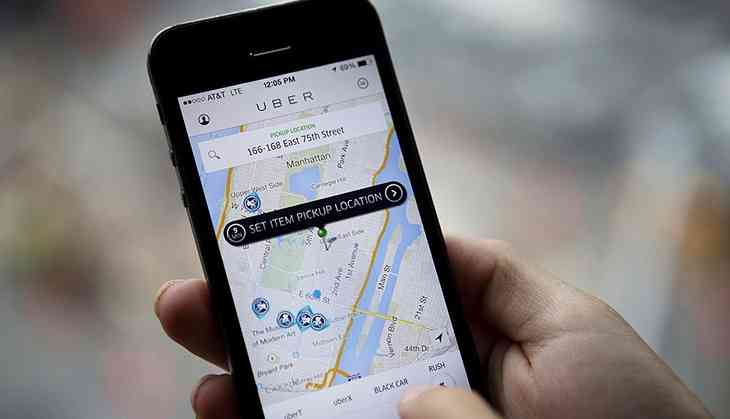 (Victor J. Blue/Bloomberg via Getty Images)
Taxi-hailing company Uber is in the midst of many difficulties at the moment. Most prominently, they're involved in a lawsuit with Google's Waymo over theft of the latter's autonomous driving secrets. Then there are the sexual harassment complaints from its employees. Uber was also involved in a case with the US Federal Trade Commission, in which Uber 'intentionally' exaggerated drivers potential incomes in order to attract new drivers to its platform. The latest scandal to hit the beleaguered transport giant though, has to do with 'route based pricing', a system that is likely to anger not just customers, but Uber's own drivers as well.
Reported by Bloomberg (https://www.bloomberg.com/news/articles/2017-05-19/uber-s-future-may-rely-on-predicting-how-much-you-re-willing-to-pay) on Friday, 19 May, this new development centres around the constant complaints about "the gap between the fare a rider pays and what the driver receives."

The feature concerned, called upfront pricing, displays the estimate the rider has to pay before the ride starts and allows Uber to charge some passengers more for their rides. As if this wasn't bad enough, the benefits aren't passed on to the driver, with Uber still paying the driver based on time, mileage and distance.
This isn't the first time Uber has been accused of price discrimination. It was first brought up by a driver-focused blog called The Rideshare Guy. The blog conducted a survey in which it observed inconsistencies in payments being made by the passenger to Uber and Uber to the driver. It fact, it seems Uber discriminates on a whole variety of things.
Uber's fare for a female from work to home after10pm is higher;checked this against two male colleagues' account Anyone else observed this? https://t.co/Ck8c2C8RN0

— Apurva Vishwanath (@apurva_hv) May 20, 2017
Now, Uber is finally providing an explanation for this, even if it's not a very good one. The short answer is that it is charging more because it needs the extra cash. Uber admitted that it uses artificial intelligence to find the "upper limit" of what people are willing to pay based upon the route of their ride. Right now, this feature is present in 14 cities where UberPool is available.
Route based pricing
In an effort to get more revenue, Uber is charging more for certain routes. According to Bloomberg, "route based pricing" is what Uber's head of product Daniel Graf calls it. It uses machine-learning to figure out what riders are willing to pay for a ride and charges them accordingly. Bloomberg further went on to say that this means that riders using the service in wealthier areas will be charged more as compared to those in less high-end areas. Here's an excerpt from Bloomberg:
"[Daniel Graf, Uber's head of product] said the company applies machine-learning techniques to estimate how much groups of customers are willing to shell out for a ride. Uber calculates riders' propensity for paying a higher price for a particular route at a certain time of day. For instance, someone travelling from a wealthy neighbourhood to another tony spot might be asked to pay more than another person heading to a poorer part of town, even if demand, traffic and distance are the same."
Essentially, what Uber is doing boils down to pure economics - that of price discrimination. Those time-sensitive riders are charged more for taking a private ride while the price-sensitive riders are charged less but have to deal with a longer waiting time. The former, therefore, is subsidising the latter.
"We price routes differently based on our understanding of riders' choices so we can serve more people in more places at fares they can afford," an Uber spokesperson told Engadget (https://www.engadget.com/2017/05/19/uber-responds-to-upfront-pricing-worries/). "Riders will always know the cost of a trip before requesting a ride, and drivers will earn consistently for the work they perform with full transparency into what a rider pays and what Uber makes on every trip."
Uber is no longer being secretive about the new pricing system and drivers have been made aware of the same via an email statement. The drivers will now have more transparent access to the fare breakdown that is available to them. This fare breakdown will mention a few things. First, what the rider has paid. Second, what the driver has received. Third, how much Uber is making off the ride.
Uber, for its part, says that the extra money it pockets is being done to increase the company's revenue and will be re-invested within the company.