Moto X4 review: The true mid-range all-rounder for all Motorola fans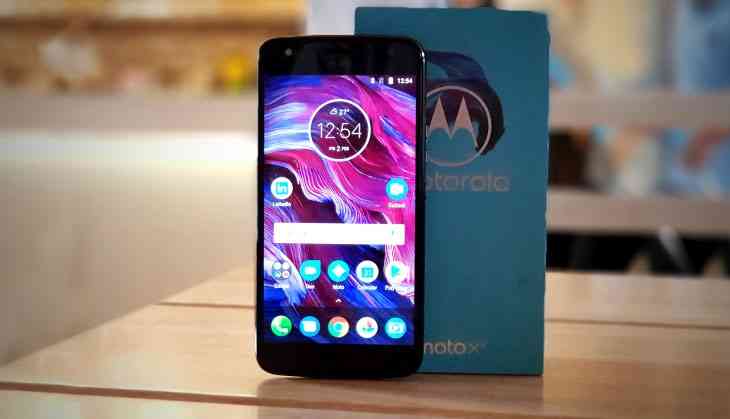 (Sahil Bhalla/Catch News)
It was back in November when Motorola's much beloved 'X' series was brought back to India. The 'X' series was the flagbearer for innovation for the Lenovo owned company, but the reigns have now been taken over by the 'Z' series.
Nonetheless, Motorola launched the Moto X4 at Rs 20,999. The Moto X4 came with 3GB or 4GB of RAM, Qualcomm's Snapdragon 630 processor, a 3,000mAh battery with TurboCharge support, 32GB/64GB of storage (expandable via microSD card) and a near stock version of Android 7.1.1. Nougat. The smartphone is IP68 rated for dust and water resistance.
Fast forward to February where Motorola has just launched a Flipkart-exclusive 6GB RAM variant of the smartphone. It is the cheapest 6GB model in its price range. The 6GB variant retails for Rs 24,999.
Having played with the 6GB model for a day or two, let me just tell you that it isn't worth the increase in price, as the extra RAM hasn't been utilised for anything significant. I've been using the Moto X4 4GB variant for almost a month now.
Read on to find out whether or I consider it a worthy buy at Rs 20,999 for the 3GB variant and Rs 22,999 for the 4GB variant.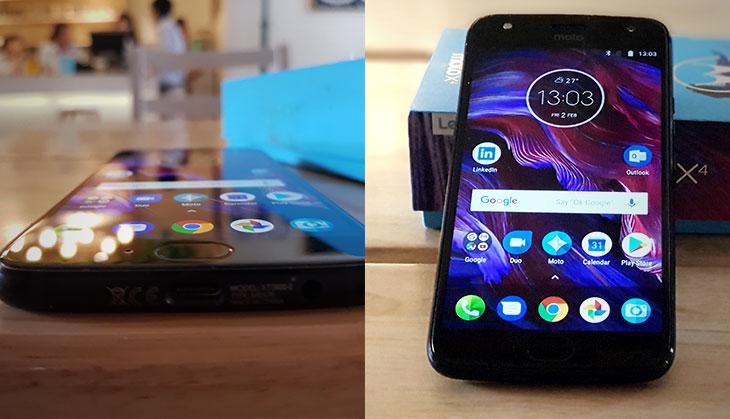 Sahil Bhalla/Catch News
A very Motorola smartphone
Since the smartphone has been out for quite a while now, I'm not going to go in-depth on each of the features, like I usually do. Instead, I'm going to talk about how it is as a consumer of the Moto X4.
Walking into a shop – there are more than 50 Moto Hubs in New Delhi – or going online, and you're bound to see a plethora of smartphones and be confused by the excess choices. Fret not, cause in the Rs 20,000-Rs 25,000 bracket, there are three worthy mobile phones available to purchase. Not three different smartphones, but three phones differing purely by the amount of RAM and storage crammed inside the little device.
The Moto X4 has a premium design and looks. It's ditched the plastic of the previous generations for glass on the front and back and a metal frame. On the front, the smartphone has Gorilla Glass 3 for protection and there is a fingerprint scanner near the bottom. The 5.2-inch IPS display is one you'll notice in an instant. It's got good brightness and vivid colours.
Basically, upon holding this shiny piece of glass, you'll realise one thing. I've never seen a better-looking phone in this price range. And barring the LG Q6 and maybe one or two other smartphones, the Moto X4 is a fine looker. The Moto X4 didn't go with the whole bezel-less trend but that can be forgiven when all other things are considered.
It'll stand out in a shop, and online, the price will surprise the consumer the most.
This smartphone is truly a Motorola phone. If you've ever used a smartphone from the company before, then you'll automatically be familiar with all the bells and whistles that come with a Motorola smartphone. From the Moto Display to Moto Actions, the X4 has all bases covered.
Sahil Bhalla/Catch News
Day-to-day performance
The smartphone runs. Literally. Unless you're play Asphalt 8 or racing cars in Need For Speed, this smartphone takes everything you can throw at it, and barely slows down for a couple of seconds.
With stock Android plus a few of Motorola's in-house enhancements, the user experience is unmatched for a smartphone under Rs 25k. While the 6GB variant gets Android Oreo out of the box, Motorola has confirmed that the other two variants will receive the update within a month.
It's fast. To put stock Android on the Moto X4 was a smart choice by the Lenovo-owned company. It's devoid of the bloatware one comes to expect on smartphones like the ASUS Zenfone and the Vivo's and Oppo's. It's customisable and very user-friendly. Multi-tasking is a breeze. I had twelve apps open and twenty plus tabs in my Chrome browser at any given time. Did I notice any lag? I would be lying to you if I didn't, but the lag came infrequently. When it did come, it went away in a flash!
The front fingerprint scanner is something I can get behind. Add to that the fact that it is extremely fast, and you have a winner on your hands.
Camera
A colleague of mine wanting to get into filmmaking, took the Moto X4 for a spin. His previous phone was also a Motorola. He was mighty impressed with the camera, not so much for the stills, but for the quality of the videos that he had taken, especially the slow-motion videos!
The smartphone comes with a dual rear camera. The primary sensor is 12-megapixels while the other is an 8-megapixel ultra-wide-angle sensor. Boil it down and one can get some sharp images in good daylight conditions.
Yes, the smartphone's camera struggles to provide detail in low-light, but then again, which smartphone provides a good low-light shooting experience in just Rs 25,000?
Praising the camera is something I will not do, as it is average at best. What I can tell you is that if you're upgrading from a smartphone of yesteryear, you may be pleasantly surprised by the colour reproduction in good daylight shots.
Unless you're a photographer with a keen eye for high-quality snaps, the Moto X4's camera will perform just fine for your Snap's, photos on Insta stories and the various tweets composed on a daily basis.
Just a train station shot with a #MotoX4. Slow motion for the win!
Video credit: Office colleague pic.twitter.com/PYfD7BSTLK

— Sahil Bhalla (@IMSahilBhalla) February 6, 2018
The downsides
As with all smartphones, there are some positives and then there are negatives. Companies may do a good job of hiding the negatives, but for us reviewers, it is what we scrounge around for daily.
There are only three negatives when it comes to the Moto X4:
Battery life: Sadly, the battery life on the X4 is not up to par. I really wished that this wouldn't be the case, as the Moto Z2 Play (slightly more expensive) and the Moto G5S Plus (slightly cheaper) have above average battery life. Unfortunately, the Moto X4 gives just eight hours of battery a day.
That isn't enough to last until the end of a work day.
Competition: Take a step back and look at the market. The Honor 8 Pro (released last July) retails for Rs 26,999 today. That smartphone provides better dual-cameras and a much larger battery at 4,000 mAh. Go down a level and you have both the Honor 9i and Motorola's own Moto G5S Plus.
Whilst Moto X4 has more or less got its pricing right, having the lowest variant at an attractive Rs 19,999 would have done wonders for the sales of the smartphone.
Camera: I didn't talk about the negatives about the camera above but I can't end this review without doing so. The camera's shutter lag is extremely slow. Fire up the camera app, click a photo and wait for it to be saved to the camera roll. It's a long wait for those spoilt by other smartphone cameras. Furthermore, if you don't have steady hands, then you may have a problem getting a blur-free photo.
Secondly, the depth mode is almost entirely useless. Again, one needs even more steady hands to utilise this mode and it takes more than a couple of tries to get the right effect.
Should you buy this smartphone?
Yes. Motorola's Moto X4 has a lot going for it. It has a premium (though not bezel-less) design, a fast fingerprint scanner and a mostly lag-free experience. Couple all this with a non-bloatware stock Android and you get a pretty snappy smartphone.
What you also get is a true Motorola smartphone. One that speaks volumes about how Motorola has evolved as a company yet retains all the goodness of Motorola phones of the past.
The Moto X4 is the true all-rounder you thought you wouldn't be considering when buying a smartphone.
The problem arises when you're looking for something specific in a smartphone. Consider these categories:
Rear camera performance
Selfie-camera performance
Bezel-less display
Two-day battery life
The Moto X4 is more akin to the Nexus line of the past. It's a relatively cheap and reliable smartphone that does more than just enough to satisfy as an all-rounder. It may not be the best in any category, but it is above average in most of them, and that is the hallmark of a great smartphone.
To sum it all up, if you don't care about bezel's and have a budget of just Rs 25,000, buy the Moto X4 (4GB variant) and you'll be a happy customer.