Days after firing human 'trending team' at Facebook, AI messes up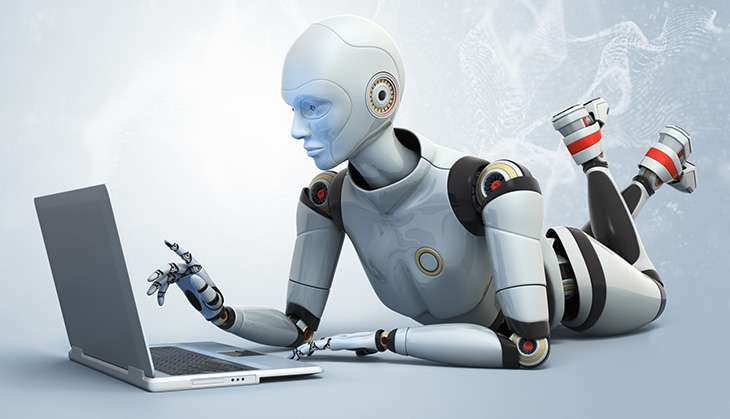 Twitter trends. Facebook trends. All the same isn't it? Well, the former came first and used an algorithm to decipher the trends. The latter copied it, but added a nice human touch. It had human written descriptions below each of the topics so users could distinguish between the ones they cared about and ones they didn't.
But, for the sake of scaling up, as fast as possible, Facebook has eliminated these humans in favour of a post-apocalyptic (and cheaper) world run by robots.
However, with the removal of humans, the descriptions went away as well. Trends would now be available for one and for all and they would be more tailored towards the pages you like, your location and the trends you've previously clicked on. On the other hand, it will be a loss for those English-speaking users who could quickly scan the written-descriptions and decide whether or not it was worth their time to click and read more or not.
The Gizmodo expose
This move, was in some part, accelerated because of an expose by Gizmodo. According to Gizmodo's sources, Facebook workers routinely suppressed conservative news. The source went on to say that the workers "prevented stories about the right-wing CPAC gathering, Mitt Romney, Rand Paul, and other conservative topics from appearing in the highly-influential section". This, even though the stories were organically trending and at a time when we are at peak election cycle in the United States.
The human touch ensured that #MondayMotivation or videos from BuzzFeed wouldn't be trending at the top everyday (a la Twitter) and that something a bit more newsy might be.
Now, with the human intervention removed, Facebook would be more objective. But there was no check for what happened this past weekend.
Over the weekend, Facebook was seen posting a fake news story about Fox News (the western world's Times Now) that the news channel had fired one of its employees, Megyn Kelly (famously known for sparring with Donald Trump) for backing Democratic presidential nominee Hillary Clinton.
The article headline that was pushed read, "BREAKING: Fox News Exposes Traitor Megyn Kelly, Kicks Her Out For Backing Hillary."
Fox News, for its part, called the incident "an egregious mistake". All they could do was direct their anger towards the social networking giant Facebook.
Let's back up for a second
Back in May, Facebook had come under fire for how it chose trending topics and wasn't able to produce complete logs to backup its curation choices. Fast forward to this weekend, where it suggested that computer algorithms would be playing a bigger role. In effect, the trending team was fired without notice. It wasn't exactly devoid of humans. "There are still people involved in this process to ensure that the topics that appear in Trending remain high-quality."
The mistake though, was thoroughly avoidable. The story smelled of nonsense right from the first paragraph. Without any human intervention, the story shot up the ranks, due to a number of people posting it. It even beat out Beyonce and the VMAs and the comeback of Anthony Weiner's sexting scandal. Facebook, for its part, and perhaps inadvertently, lent some credibility to the story.
What else went wrong
As spotted by The Guardian, Facebook, pushed out, "a controversial piece about a comedian's four-letter word attack on right-wing pundit Ann Coulter, and links to an article about a video of a man masturbating with a McDonald's chicken sandwich.".
Under the old guidelines, humans (or news curators, as they are called), would stick to a list of trusted media sources. The Megyn Kelly article stemmed from a website called Ending the Fed that linked Conservative 101.
The problem is that Facebook makes a boatload of money - Over $2 billion in profit - just this past quarter. More than most people would see in their entire lifetimes. In trying to expand Trending Topics and showing the user more hashtags, Facebook has gone backwards. With all the profits, they could have just hired a few more people who were well versed in different languages and could help lend a personal touch to the trending topics and reach out to more users across the globe.
Facebook's user base stands at 1.71 billion and the company could have done so much more. They could have stuck by the masses and slowly but surely expanded their trending topics team with the profits they made. Instead, they chose a shortcut and it turned out to be a blunder.
Even worse for them they manage to create a whole bunch of disgruntled employees, one of whom actually took to rival social media platform twitter:
1. At one of my last team meetings, a manager talked about how much she loves her job and loves working at FB. She then announced 6 layoffs.

— Saira Khan (@sairakh) August 29, 2016
3. We were told it didn't matter that we didn't have PTO. "Youre well paid contractors & it's not like any of you are married or have kids"

— Saira Khan (@sairakh) August 29, 2016
8. Once someone complained about low morale and they were told to be happy they have a job where they make "adult money."

— Saira Khan (@sairakh) August 29, 2016
12. Trending taught me that most most of the world only cares about two things: sports and entertainment.

— Saira Khan (@sairakh) August 29, 2016
Maybe it's this sort of worker angst that made Facebook decide to go with robots instead in the first place.