BabyChakra, m.paani, NIRAMAI, and SocialCops; Four Indian start-ups selected for Google's Launchpad Accelerator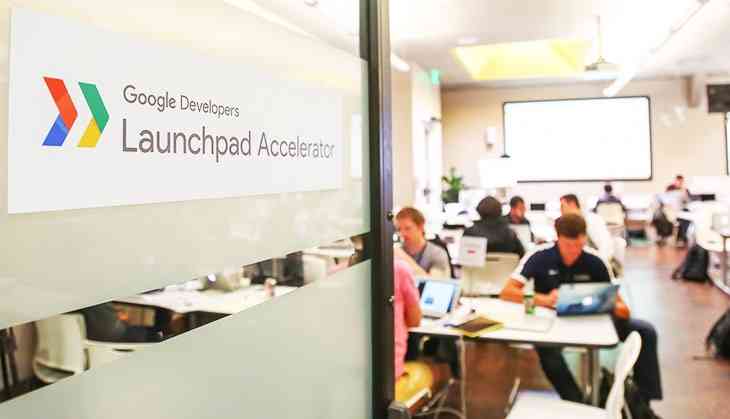 Google has just announced the fifth edition class of their hands-on mentorship program, the Launchpad Accelerator. Launchpad Accelerator is a six-month program for start-ups from all over the world. The programme includes an intensive two-week boot camp. Besides this, there is "mentoring from 30+ teams across Google and expert mentors from top technology companies and VCs in Silicon Valley and globally. Participants receive equity-free support, credits for Google products and media training, and continue to work closely with Google back in their home country".
Class 5, will kick off in just over a month on 29 January 2018 at the Google Developers Launchpad Space in San Francisco. The start-ups will get 2 weeks of all-expense paid training. This will be a part of the 6-month programme.
The four Indian start-ups that have been selected for this edition are BabyChakra, m.paani, NIRAMAI, and SocialCops.
1. BabyChakra
BabyChakra is an online platform that connects parents to experts and childcare services. The goal is to make parenting a less tedious effort. "BabyChakra is the trusted care companion to Indian parents from pregnancy to parenting," says a post on Google India blog. BabyChakra was founded in February of 2015 by Naiyya Saggi.
BabyChakra has over 1,500 services listed on its platform. These services span Delhi, Mumbai and Bangalore, and are reviewed by parents. As of last year, the company claimed to have connected 450,000 young parents to each other on a monthly basis.
2. m.paani
m.paani was launched by Akanksha Hazar in 2014. It is a marketing and data analytics startup. M.paani is essentially a mobile-based loyalty programme that helps local retailers attract customers. M.paani is based out of Mumbai and has got the backing of IDG Ventures, Blume Ventures, and Saha Fund.
3. NIRAMAI
Bangalore-based Niramai was founded in 2016 by Geetha Manjunath and Nidhi Mathur. It is a novel breast cancer screening solution. It helps in detecting cancer at an early stage. NIRAMAI stands for Non-Invasive Risk Assessment with Machine Learning.
Niramai has been backed by investors such as pi Ventures, Ankur Capital, Axilor Ventures, 500 Startups and Binny Bansal, co-founder of Flipkart.
4. SocialCops
SocialCops was founded by Prukalpa Sankar and Varun Banka in 2012. It is the "world's most resilient data collection tool". It aims to empower organisations through data collection.
Some of the companies that have been invited by Google for the Launchpad Accelerator in the past are Holachef, Nestaway, MagicPin, Taskbob, Rentomojo, Flyrobe, Fastfilmz and RailYatri.