1More iBFree Sport Review: Once you find a good fit, these sporty earphones are quite good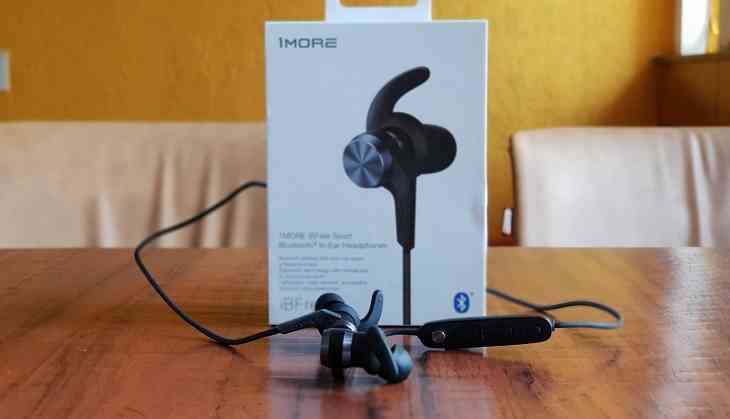 (Sahil Bhalla/Catch News)
It's hard to get a good fit, and I for one struggled for many a day. Once I finally got a fit that suited me, my overall experience was enhanced quite a bit. The 1MORE iBfree Bluetooth in-ear headphones came out sometime last year and they were decent headphones but lacked in the main category of sound quality. The 1MORE iBFree Sport corrects that and more. It offers some improved hardware and an IPX6 rating.
The 1MORE iBFree Sport looks similar to the original and is pleasing to the eyes at first look. There are two colour options - black and red - and the ear tips are angled for a much better fit (no worries of it falling out). The build is made of aluminium and the earphones weigh in at a minuscule 14 grams. It's a neckband style design, so don't be expecting the truly wireless option here. It's also extremely durable, can withstand a few tugs and pulls here and there.
If you've never worn an earphone like this, you'll definitely have a hard time coming to terms with the design. Not that it isn't visually appealing and comfortable to wear, it just takes a long time to figure out the exact comfort levels. Thankfully though the design is more stable. The upgrade from Bluetooth version – 4.1 to 4.2 - offers better connectivity. Finally, with the IPX6 protection, one can forget about sweat damaging the earphones. The earphones can even withstand heavy rain.
These sporty Bluetooth earphones are the ones to buy for fitness freaks on a budget. They have a solid fit and are resistant to sweat.
Near the right earpiece, you can find thee clunky buttons. They are not at all intuitive and it takes a learning curve. More so because you have to fit in the earphones before you can actually hear the pre-recorded voice shout "pairing" or "turning off". It's easy to find the power button, as it is circular. The problem comes when it starts banging against your head, especially when one is running. Once again, there is a micro USB port for charging.
Again, like previous 1More earphones, this one also requires the app to speed up the burn-in process, which in turn, drastically improves the sound quality.
With sporty earphones, one always expects it to fit well, and last for hours on end even when being drenched. No one expects good sound quality, especially in budget Bluetooth "sport" earphones. The iBFree Sport breaks that barrier and comes with a soundstage that is balanced, bass-output that is substantial but nothing great, and highs which are well represented. The sound quality is not scratchy, which is definitely an improvement.
Overall, the audio quality is not dull. Listening to all types of music - once again barring heavy metal - is a pleasure. The problem comes when trying to decide on a suitable volume. Having to adjust the volume for each and every song is a pain. That is a negative towards the earphones. As far as noise cancellation, well the earphones do a decent job, without featuring active noise cancellation. They provide some isolation - passive noise cancellation - and it is fairly decent while jogging outdoors.
Battery-life is quite good. It's rated at eight hours and I constantly got a solid seven hours. To charge, the 1More iBFree Sport takes about two hours to go from an empty charge to a full charge. There is quick charge that gives an hour of run time on just a 15-minute charge.
These earphones, like most others, also double up for taking calls. People on the other end could hear us perfectly, but I couldn't hear the other end with as much clarity. But one won't knock it down for that.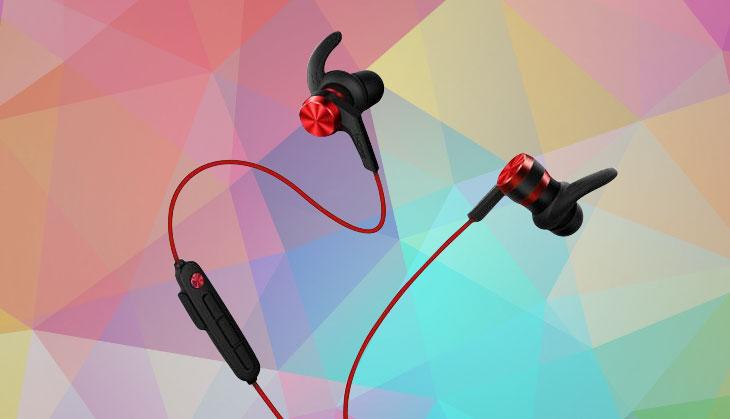 Arya Sharma/Catch News
Should you buy these?
1More has listened to user feedback and come out with strong contenders for sport earphones of the years. It keeps all the good from the original and improves upon the negative. The fit, is good, after one fiddles for a couple of days. With an added IPX6 rating, these are perfect earphones for an everyday morning jog. You'll probably forget you're wearing them since they are so lightweight.
These are one of the better 'sport' focused earphones out there. At Rs 2,999, the 1More iBFree Sport earphones are a pretty good deal.