Why Vijay Rupani's appointment as Gujarat CM has angered Patels
Catch Team
| Updated on: 11 February 2017, 7:47 IST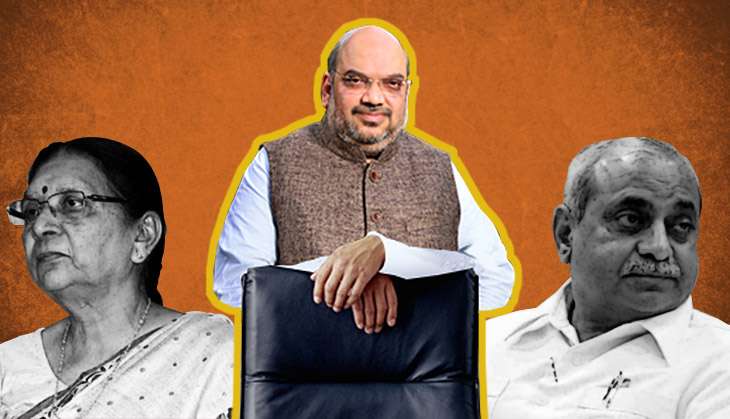 Anandiben Patel's removal as Gujarat chief minister and the last minute scuttling of Nitin Patel's chances, hasn't gone down well with the Patidar community.
It was almost certain that Nitin Patel would replace Anandiben but he was pipped to the post by Vijay Rupani, who is a Jain baniya.
Protests from among Patidars began soon after Rupani's appointment. In Surat, protestors burnt the effigies of Rupani and BJP national president Amit Shah.
Also Read: Neutrality, strong RSS background helped Vijay Rupani become Gujarat CM
The protests were particularly intense in Nitin Patel's stronghold of Mehsana. In another place, Patidar Anamat Andolan Samiti (PAAS) workers shouted slogans against Rupani in the presence of Hardik Patel.
When Narendra Modi moved from Gandhinagar to 7 Race Course Road in May 2014, Patidars finally got their own chief minister in the form of Anandiben. But a year later, in June 2015, Patidars began agitating for reservation under the OBC category.
The agitation spread across Gujarat and the BJP government in the state was cornered. It responded by arresting leaders of the Patidar agitation, including Hardik Patel.
A week before Anandiben's removal, her government decided to dispose off the cases against most of the agitators.
When she was removed and instead of Nitin Patel, Rupani was appointed as her successor, the Patels felt insulted. Nitin Patel was also Anandiben's choice and she was dead against Rupani, who is known to be close to BJP president Amit Shah.
Even though he was made Deputy Chief Minister, Nitin Patel's displeasure was clear at the function on Friday in which Rupani's name was announced.
Anandiben's anger was also visible when tears welled up in her eyes on her last day as chief minister. This kind of departure to an elderly woman leader of the Patel community, will be seen quite negatively among them.
Also Read: Vijay Rupani sworn in as Chief Minister of Gujarat in ceremony attended by BJP top brass
There seems to have been a clear that after Modi left Gujarat, a strong rivalry broke out between Amit Shah's loyalists and those of Anandiben.
Now with a Shah loyalist like Rupani being placed at the helm, Patel disaffection is bound to increase.
And with BJP's Patel leaders like Nitin Patel being cut to size, it is bound to provide space to Hardik Patel. He is likely to rake up the BJP's "insult" to the Patel community.
Already he has said that Nitin Patel's appointment as deputy chief minister is the BJP's way of "throwing a lollypop" at the Patel community. Hardik has dared Nitin Patel to resign from his post and join the Patidars.
He questioned the appointment of someone from a minority Jain community in a state where Patels are dominant. It needs to be remembered that Patidars have been the main driving force behind the Hindutva movement in Gujarat and the accompanying rise of the BJP.
In Gujarat's over five decade long history, it has seen 4 Patel chief ministers, who led the state for 16-17 years. The first BJP government in the state was under a Patel stalwart Keshubhai Patel.
But it's base in the community seems to have eroded owing to the Patidar agitation. This was evident in its defeat in the district and gram panchayat elections last year.
Amit Shah may have got his way on Anandiben's removal and Rupani's appointment but it remains to be seen how he assuages the angry Patels.
Also Read: Why choosing Vijay Rupani over Patel is a typical Modi-Shah decision