To a man, Bhagalpur's weavers are voting Nitish. Here's why.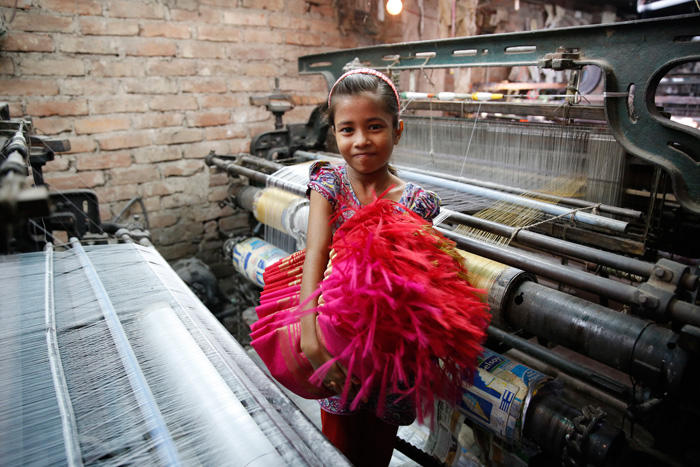 It was 7 am in the morning at Bhagalpur's Champa Nagar locality. Amid the usual hustle and bustle, some people were chatting away, sipping their morning tea at a kiosk. I become a part of the conversation, trying to gauge the political pulse of the area.
"I will vote for the one who has ushered in some prosperity in Champa Nagar. We now have continuous supply of electricity, ensuring the running of power looms. That is bread-and-butter for us," said 35-year-old Mohammed Salim.
Holding the fabric of my shirt in his fingers, he said: "What you are wearing was made here."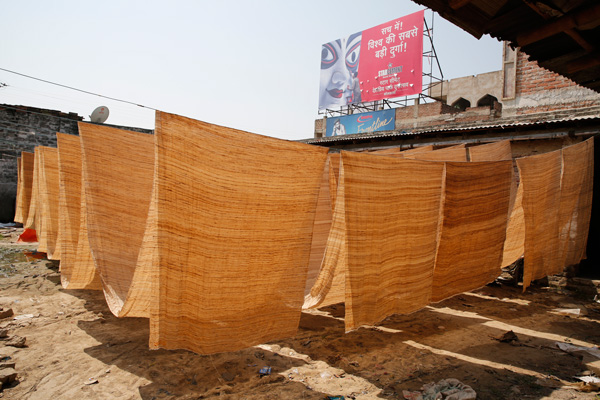 "But this is Khadi, not silk," I said politely.
"Don't teach me. This is Bhagalpuri Khadi. I can judge any fabric by touching it," Salim said.
I asked Salim to take me to one of the houses where the Bhagalpuri fabric is woven and he agreed. We were accompanied by Mohammed Shamim, a 30-year-old man who has returned from Delhi a year earlier.
"When I left for Delhi in 2004, there was no electricity. There was hardly any work in power looms. But things have changed in the past two-three years. Now I have enough work to sustain my family," Shamim said.
Salim took us to one corner of the Champa Nagar area. The characteristic sound of power looms was emanating from almost every house - a harmonious sound that entices the ears.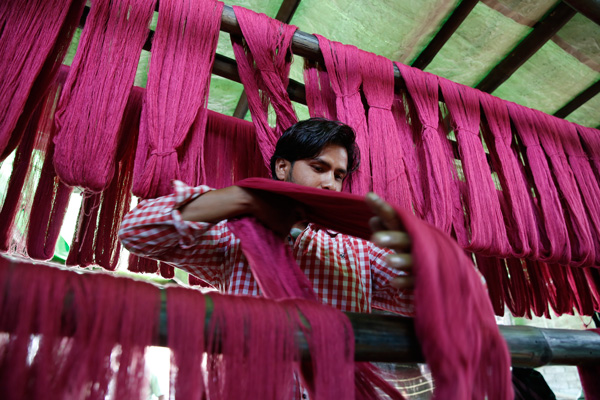 In the first house in the alley, Mohammed Zafar Ansari was busy with his threads and machine. We ask him how his work was prospering.
"Enough to feed us," he replied promptly. "This is our ancestral work. However, my forefathers were owners while we are mere labourers."
We ask him about the election. "We will vote for the one who has worked for us. We are able to run our families only because of Nitishji. I would not have been here if there was no electricity. Perhaps, I would be in some city like Delhi, Mumbai and Patna. Our machines are working only because of Nitishji. He has even given school dresses to our children. Even Allah will not forgive us if our vote goes to somebody else."
'Nitish has walked the talk; Modi is yet to deliver'
The Muslim-dominated area has about three thousand voters. In Bhagalpur constituency, the Grand Alliance fielded Congress candidate Ajit Sharma. From NDA, Arijit Sashwat, son of BJP leader Ashwini Chaubey, challenged him.
The weavers of Champa Nagar were optimistic about Nitish.
Bablu Ansari, who is in the business of dyeing fabric, said Nitish could return Bhagalpur's silk industry its good old days.
"All the power looms had come to a halt. The youth were amigrating to Delhi and Mumbai. Nitishji has been able to reverse this trend. Now, he must provide us cheap loans so that we can start our own business."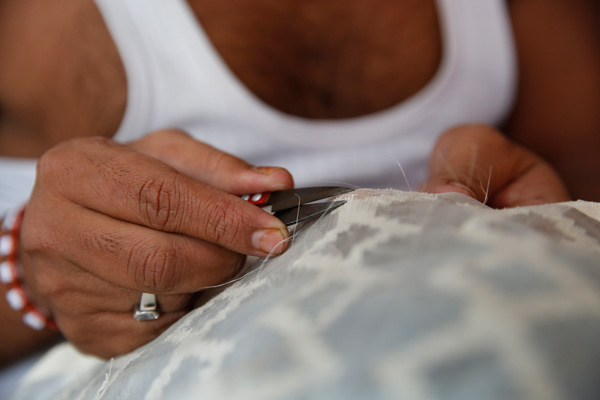 What about the promises made by Prime Minister Narendra Modi to weavers? "He should have made promises to the weavers of the country, not of Varanasi alone. In any case, he is yet to act on those assurances. Nitish has fulfilled his promises. We would believe in one who has walked his talk," Bablu said.
Salim took us back a decade to the days when Atal Bihari Vajpayee was the Prime Minister: Orders were aplenty, but there wasn't enough electricity to meet that demand.
"We used to have good business under Vajpayee's rule. He ran this country very well. Modi is yet to prove himself. All he has done is to make foreign travels," Salim said.
We returned to the tea stall from where he started. It is time to part ways, but not before talking about that which has been a sore point for these weavers for 25 years. Will the infamous riots of 1989 cast a shadow on these elections?
The chatter dies and I feel guilty to have spoiled the conversation. As I say goodbye, Salim smiled and said: "Why open old wounds? What happened 25 years ago is not an issue anymore. The real issue is employment and communal harmony. We will vote for the party working on this agenda."