PM Modi can be referred to Ethics Committee for appearing in Reliance ad: Opposition
Prime Minister Narendra Modi may or may not have given his sanction to Reliance for cleverly making him appear like their brand ambassador, but the issue has clearly rattled opposition parties.
Several parties have slammed the use of Modi's photograph for Reliance Jio's newspaper and television advertisements.
To make matters worse, such voices have also come from within the Ethics Committee of Lok Sabha, which decides whether Lok Sabha members have committed a breach of the code of ethics for them or not.
The PM had appeared on full-page ads for Reliance Jio in at least two prominent national dailies on 2 September.
His photograph, as well as clippings from his Independence Day address from the Red Fort, appeared in Reliance Jio's television commercials that were subsequently released.
Modi's image could also be seen on a screen behind Reliance India Limited Chairman Mukesh Ambani at the company's private event where Jio was unveiled.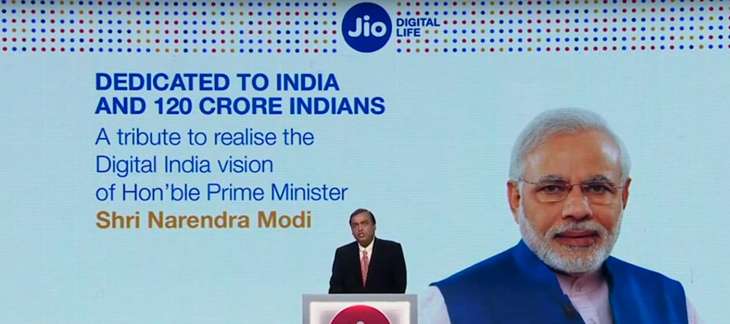 Video grab
The ads had attracted widespread criticism with many objecting to the way the prime minister was being projected as a private company's mascot.
Ambani had later said in an interview that he was inspired by Modi's vision of Digital India and that "there was nothing political about it". He had also said that Modi was "as much your prime minister as he is my prime minister".
A fit case for Ethics Committee?
Opposition members, including Members of Parliament, are crying foul. A prominent MP who is a member of the Lok Sabha's Ethics Committee told Catch on condition of anonymity that this was among the fittest cases of violation of the code of ethics that the Committee could take up.
He said all that was needed was for any member of Lok Sabha to forward a complaint on the issue with his/her endorsement. He further informed that it was also up to the Chairman of the Committee, LK Advani, to take up the case suo motu.
Janata Dal (United)'s spokesperson KC Tyagi told Catch that this was unethical conduct on the part of the prime minister.
Tyagi said this was the first time after Independence that a prime minister had been seen to be so close to an industrial house. He also recalled that when a Reliance hospital was inaugurated in Mumbai, Ambani had been photographed with his hand on Modi's shoulders, which is an assault on the dignity of the prime minister of the world's largest democracy.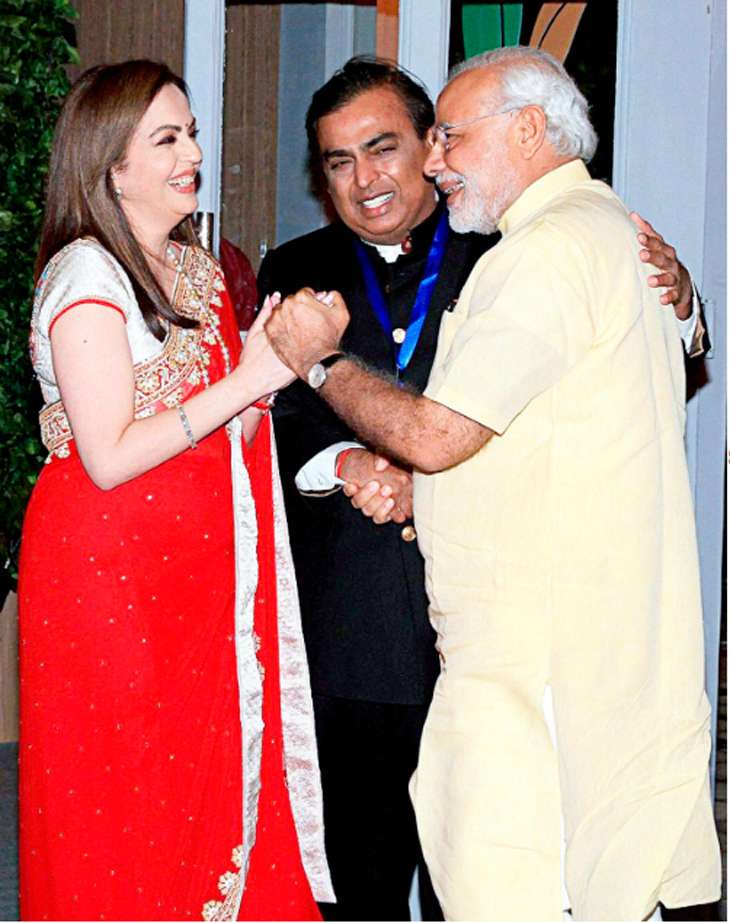 PTI
JD(U) had earlier also slammed the PM for the ad on twitter.
Unsuited for post of PM to promote a private company like this. Language also can mislead that it is govt service pic.twitter.com/KOTHY1idj1

— Janata Dal (United) (@JanatadalU) September 2, 2016
"A democracy whose PM is subservient to vested interests cannot become just & fair. Today Modiji lost his moral conscience" - @NitishKumar

— Janata Dal (United) (@JanatadalU) September 2, 2016
CPI(M)'s MP (Lok Sabha) Mohd Salim has also called the advert unethical. He said that India has a public telecom company, BSNL, through which the NDA government was spending lakhs of crores for its Digital India campaign.
Against this background, when the PM appears in an ad for a corporate, this will tilt the balance in its favour, making it a case of clash of interest on the part of the PM.
The Congress called it a case of 'breach of propriety'. Congress spokesperson Manish Tiwari told Catch this was a classical case of a proxy ad that a company uses a photograph of the prime minister for exploiting its commercial interests, subterfuging it in the name of furthering the cause of Digital India.
Tiwari was confident that this wouldn't have happened without the consent of the Prime Minister's Office, since any ad that uses the PM's image needs explicit authorisation from the PMO.
But is the Ethics Committee in a limbo?
It is a different matter, however, whether the Ethics Committee will actually take up the matter or not and what will come of it even if it does.
Salim wasn't excited at the prospect of this issue being referred to the Committee. He accused the Committee of having gone defunct ever since the case of Trinamool Congress MPs purportedly caught taking a bribe in a sting operation was referred to it.
The Committee, Salim claimed, had not met even once in over a year.
The MP who is a member of the Committee, but did not wish to be identified, also confirmed that the Committee had not met in nearly a year. He said that apart from the sting operation issue, Congress vice president Rahul Gandhi's dual-citizenship issue was also pending and the Committee was not doing anything about it.
He indicated that only senior BJP leader LK Advani, who was the Chairperson of the Committee till recently and has once again been nominated by the Lok Sabha speaker, would know why the Committee's proceedings on these two issues were not moving ahead.
Edited by Jhinuk Sen
Also read: Is Mukesh Ambani extending an olive branch to PM Modi with the Jio ad?
Also read: Reliance Jio: #Ambani_

प्रचारक

_Modi trends; Twitterati target PM Narendra Modi & Mukesh Ambani