Owaisi Challenges BJP: 'Do a surgical strike on China if you have guts'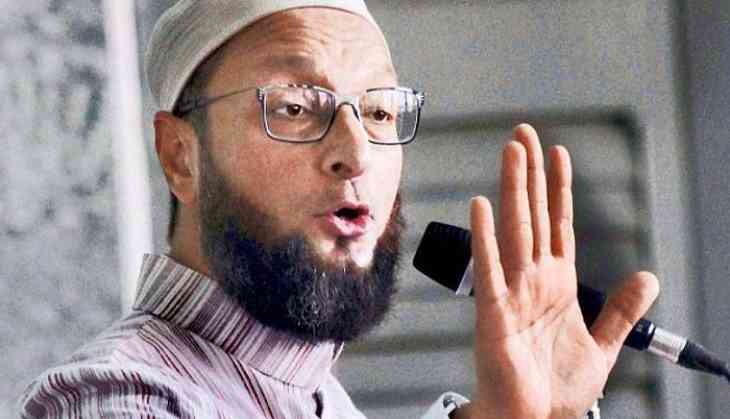 Asaduddin Owaisi (File Picture)
Sangareddy (Telangana): The leader of All-India Majlis-e-Ittehadul Muslimeen (AIMIM), Asaduddin Owaisi, launched a scathing attack on the Bharatiya Janata Party (BJP) in response to a statement made by BJP's state chief Bandi Sanjay.
Sanjay had claimed that the BJP would conduct a "surgical strike in Telangana's Old City."
Owaisi responded by challenging the BJP to direct its focus towards China and carry out a surgical strike on that front instead.
Bandi Sanjay's Controversial Remark
Addressing a public meeting, Bandi Sanjay, the state chief of BJP, had said the ruling Bharat Rashtra Samithi (TRS) and AIMIM Chief Owaisi were trying to win GHMC polls with the help of Rohingya, Pakistani and Afghanistani voters.
"GHMC polls should be conducted without voters from Pakistan, Afghanistan and Rohingyas. We will conduct a surgical strike in Old City once we win the polls," Kumar said while campaigning for the Greater Hyderabad Municipal Corporation polls.
Owaisi's Response and Challenge
Addressing a public meeting in Sangareddy, Asaduddin Owaisi responded to Sanjay's remarks, expressing his disbelief and urging the BJP to display courage by carrying out a surgical strike on China instead.
Criticism of Amit Shah
As the verbal exchange escalated, Owaisi criticized Union Home Minister Amit Shah for alleging a covert understanding between Owaisi and KCR (Chief Minister of Telangana). Owaisi questioned Shah's concern, challenging why he should feel any pain if the steering wheel of power is in his (Owaisi's) hands. Owaisi further highlighted the approval of substantial funds for temples, contrasting it with Shah's claims of control.
Earlier Accusations by Amit Shah
During a 'Sankalp Sabha' held by the BJP in Chevella, Karnataka, on April 23, Amit Shah accused Owaisi and KCR of colluding together. Shah asserted that a government under the influence of the Majlis (AIMIM) could never effectively govern Telangana. Shah also emphasized that the BJP was not intimidated by the AIMIM, suggesting that the party's support was necessary for the TRS, not the BJP. He called on the Telangana government to prioritize the welfare of the people rather than Owaisi's interests.