Maharashtra govt will fall due to its own burden, BJP isn't trying to topple state govt: Devendra Fadnavis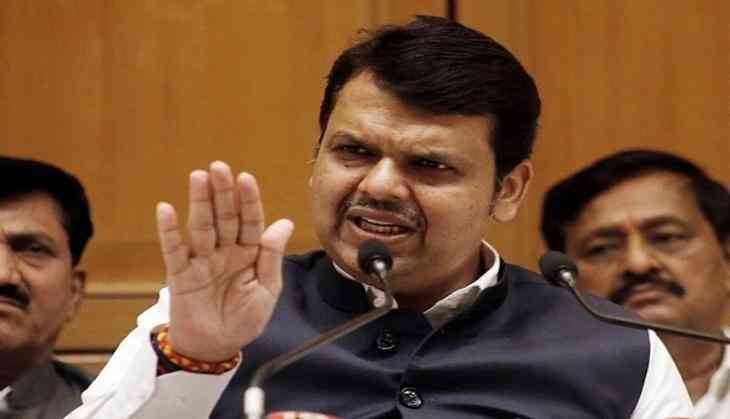 Former Maharashtra Chief Minister Devendra Fadnavis on Tuesday said that Maha Vikas Aghadi government in the state will fall due to its own burden and BJP is not interested at all in changing the government.
"No one is trying to weaken the state government, it will fall due to its own burden. We are not trying to topple the Government," said Fadnavis while addressing a press conference via video conferencing.
"We are not interested in the change of government in the state as COVID-19 situation is serious. We are fighting against Coronavirus and want to pressurize government for the same," he added.
"The state government is yet to spend financial aid provided by the Centre. I really don't understand what is the priority of the state government, today the state needs assertive leadership, I expect Uddhav Ji to take bold decisions," he said.
"Today in Maharashtra an atmosphere has been created that the central government has not given anything to the state. The state keeps saying that the Centre has not given anything so I am here to say what the centre has given. Till now Rs 3,800 crore has been directly transferred to the accounts of women, widows, handicapped and others amid the COVID-19 crisis. 600 Sharmik trains have left from Maharashtra, in which Rs 50 lakh have been spent on each train by the Centre, the state spent only Rs 7 lakh to Rs 9 lakh on the tickets," he added.
Earlier today, Shiv Sena MP Sanjay Raut slammed the Opposition and said that the Maha Vikas Aghadi government in Maharashtra is strong and rejected any suggestions regarding President's rule in the state.
-ANI
Also Read: Congress leader Alka Lamba booked for indecent remarks against PM Modi, Yogi Adityanath