Gaya: How a holy seat is deeply split on communal lines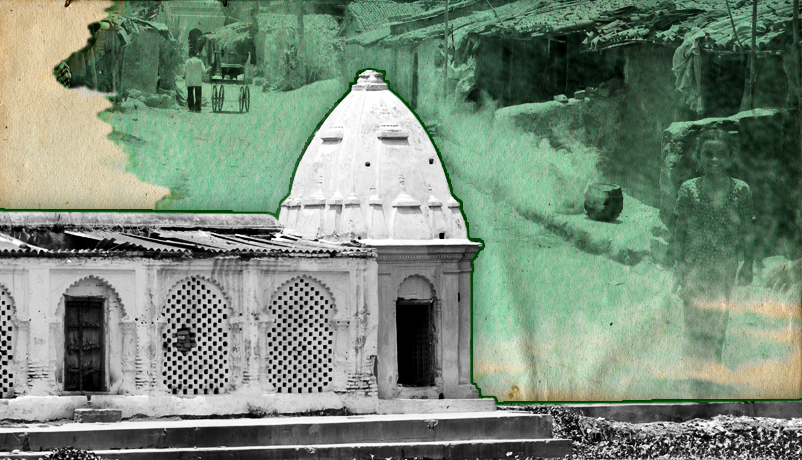 The favourite
Gaya is considered a holy city by Hindus but a tenth of the city\'s residents are Muslims
BJP\'s Prem Kumar has won 6 straight times and is being tipped as a chief ministerial candidate
The opposition
CPI has been fielding Muslim candidates from Gaya and has consistently come second
Grand Alliance has given the seat to Congress
JD (U)\'s Raju Barnwal is fighting as an Independent, backed by Shiv Sena
More in the story
What do the people of Gaya think about the Nitish era? How do they see his tie-up with Lalu?
Will Modi magic work in this holy city?
Four days before going to the polls, the city was in the middle of a frenzy surrounding the annual Hindu ritual of pind-daan (religious service for one's ancestors).
Thousands from across the country had descended upon Gaya - a city with less than five lakh inhabitants. Hotels are booked to capacity. Some people who had small, dingy rooms to let out were charging a bomb.
Scores of visitors who had just entered the city or would leave could be seen sleeping on the ground just outside the railway station. A midnight tour of the city revealed a strong police presence, which was reassuring.
Campaigning would spring to life during the day, when various canvassing vehicles would run through the city, adorned with banners of the candidates and loudspeakers.
The strongest contender was BJP's Prem Kumar, the sitting MLA who won the last six elections. The stellar electoral record has led Kumar to consider himself a prime contender for the chief minister's post if his party forms the government.
Though the BJP hasn't given any such signal, spokesperson Shahnawaz Hussain asked party workers a few days ago to vote in large numbers for Kumar as he will be the chief minister.
Kumar belongs to the Chandravanshi caste, included in the extremely backyard classes (EBC), and his supporters project him as the EBC face of the party in the state.
Gaya's History of Polarisation in Elections
Electoral history of the seat indicates that Kumar's closest rival was not from the Grand Alliance, but from the Communist Party of India. Masood Manjar has contested against Kumar on multiple occasions and has been the runner up thrice - in 1995, 2000 and February 2005. In fact, CPI has been the runner-up in all elections since 1980, except in October 2005 - its candidate has always been a Muslim.
Gaya district has a Muslim population of 11%, so numbers alone don't quite explain how Muslim Leftist candidates have performed so well for years. A local journalist said in the past several elections, there has been religious polarisation among voters.
A Bhumihar businessman in the city offered a detailed insight: word would be spread in the constituency after the first half of the polling day that Muslims have voted for the CPI candidate in large numbers. He has seen how elder women in his joint family, concerned at this development, would leave their homes in large numbers and also mobilise other Hindu families to go out and defeat the 'miyaan' candidate.
Not that development doesn't have any role to play. Gaya is a rare city in Bihar where electricity distribution has been privatised, following which the supply has gone up to about 20 hours a day. According to locals, many roads, bridges, schools and hospitals have been constructed. The government has given books to school students, bicycles to girl students and hospitals are well-stocked with medicines.
Gaya has only one multiplex. Its owner thinks Bihar has achieved a lot, but a lot remains to be done
A Muslim shop-owner in the town's busy GB Road Market gave credit for all this to Chief Minister Nitish Kumar. He said even the law-and-order situation has seen a remarkable turnaround from the days under Lalu Prasad, when multiple murders would be reported in a single day in Gaya but nobody would be caught.
The shop owner, a 'Haji', was all praise for Nitish but miffed with his alliance with Lalu. "Ye satta hai (this is about power)," he said.
There is a lot of tension in Gaya these days, he said, as BJP was trying to create a rift between Hindus and Muslims: "What is this politics of calling the cow your mother and then declaring that anyone who eats it will be killed?" He exhorted Prime Minister Narendra Modi to protect Indians of all faiths.
At a tea-shop, a heated debate was on over the prospects of the Grand Alliance candidate, former Congress MLA Jugal Kishore's son Priya Ranjan, alias Dimple. Reportedly, JD(U) leader Raju Barnwal was denied a ticket, spurring him to leave the. He is now an Independent candidate backed by the Shiv Sena.
Surendra Prasad Yadav, a 50-year-old farmer, said he would vote for the Grand Alliance as it was talking about the honour of backwards and Dalits. The NDA, he said, stood for review of the reservation system as expressed by RSS chief Mohan Bhagwat. Why did Ram Vilas Paswan not challenge Bhagwat, Yadav asked, asserting that Narendra Modi was only a mask and the real power over the central government was in RSS hands.
The business perspective: Unfulfilled expectations
APR City Centre at Kashinath Mod is Gaya's first multiplex that was opened about six months ago. Owners Anurag and Avinash Singh come from an old Bhumihar business family of Gaya. Anurag, a former banker in Gurgaon, said a lot has improved for businesses in Bihar but the expectations were much more. As far as security, peace of mind, gundagardi etc was concerned, a lot of the concerns have settled down and things are moving on a very positive note, he said. What is missing are job opportunities because of which people are not sure what is their future in Bihar. This has hampered the creation of the atmosphere for establishing bigger businesses.
Anurag refused to say on record who would he vote for but his choice was not hard to guess. Asked about his assessment of the NDA government at the centre, he said Modi has been brilliant. The Indian economy needed massive investment and in the absence of funds from within the country, Modi's foreign trips aimed at attracting investment from abroad was the right formula.
Asked what did he feel about the political environment being communally charged, given that communal disturbances are especially bad for business, he said rhetoric for electoral gains were responsible for this and no party could be spared the blame for rhetoric.