Did he or didn't he? The curious case of ICHR chief YS Rao's resignation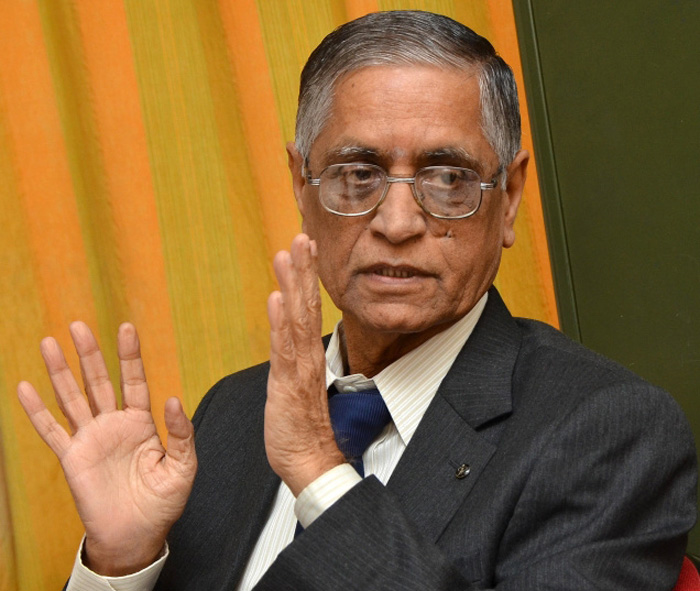 The resignation
ICHR chief Y Sudershan Rao resigned in November. But he is still workingHe says that the HRD ministry hasn\'t accepted his resignation
The reasons
There were reports he was demanding an honorarium of Rs 1.5 lakhHe claims to have resigned because of \"personal reasons\"
More in the story
The sequence of eventsWas he ever serious about resigning?What have been his main focus areas?
In November last year, Y Sudershan Rao resigned as chairman of the Indian Council for Historical Research (ICHR), just 16 months after he had assumed office. His resignation was reported extensively in the media. What didn't get reported was that Rao's "resignation" was shortlived as he continued working barely 3-4 days after resigning.
Apparently, Rao's explanation is that he hadn't "heard back" from the HRD ministry so he decided to continue.
Perhaps as a mark of protest he isn't functioning as the ICHR head from Delhi but from his hometown in Andhra Pradesh.
Rao had officially resigned his post in November last year citing "personal" reasons. There were reports in the media that attributed his exit to his unhappiness over being denied an honorarium of Rs 1.5 lakh per month. Rao released an official statement declaring this was not the case.
Also read: The takeover: how the Modi govt has filled key positions in 14 institutions
He insisted that his resignation was in fact because of "personal reasons" that he is not comfortable discussing openly in public.
The resignation
It needs to be noted that the post of ICHR chairperson is an honorary post. The head of ICHR is not entitled to draw a fixed salary from the government. None of its previous heads have drawn any income for occupying the position. Rao was aware of this when he joined as chairperson.
Mooted during the 81st meeting of the General Council of ICHR held on 23 September last year, the proposal to grant Rao an honorarium was "unanimously resolved" by all the members of the council. The proposal, which was drafted as "a token of respect to the incumbent holding the office of chairman, ICHR" was then forwarded to the HRD ministry. As the matter was concerning him, the chairman withdrew from this meeting.
Although the records do not mention any specific amount, media reports speculated that the Council sought an amount of Rs 1.5 lakh per month for Rao.
In his public statement, Rao confessed that he apologised to HRD minister Smrit Irani "for causing inconvenience to the government by leaving midway".
Also read: Worshipping False Gods: An open letter to fellow Indians
"I have sent in my resignation on personal grounds to the Ministry of HRD while thanking Hon'ble Minister, Smt Smriti Z Irani for appointing me to this position of Chairman, ICHR during these eventful years of leadership of our beloved Narendra Modiji, the Prime Minister of the millennium" he had stated in his rather flowery press note.
Since then, there has been no official word from the HRD ministry either dismissing or accepting his resignation.
However, it is difficult to explain why Rao continues to work as the ICHR chairman, despite his resignation.
When contacted Rao revealed that he has, in fact, been "actively" working.
"It's not a question of joining back as I yet haven't heard anything from the government after having submitted my resignation letter. I am continuing till then" he told Catch. He informed that he was on a "break" after submitting his resignation, but is "back on the job now".
On the other hand, highly placed sources in the ICHR suggest that Rao actually withdrew his resignation a few days after submitting it.
Rao's tenure so far
Rao's appointment as ICHR chairman had raised a storm, given his proximity to the RSS. Since then, the ICHR has been in news for controversial reasons, with historians suggesting an unprecedented rightward turn in the Council.
Also read: There is extreme political intervention into academics matters under the NDA rule: Amartya Sen
Prior to his appointment, Rao served as a professor of history at Kakatiya University in Telangana. He also served as the head of the Andhra Pradesh chapter of Akhil Bharatiya Itihas Sankalan Yojana (ABISY), a subsidiary of the RSS. Soon after joining, he recommended a few names from the Parivar to the institute's council.
Scholars alleged that he didn't have the requisite historical research to his credit to occupy an office that well-known historians have held in the past.
The ICHR has gone through a churn under Rao's leadership before his "resignation".
The first overhaul in the council came when he disbanded the 22-member advisory board to the Indian Historical Review journal, which comprised eminent historians like Romila Thapar, Satish Chandra, Irfan Habib and Muzaffar Alam.
The chief editor of the journal, Sabyasachi Bhattacharya, had put in his papers a month earlier, worried at what he called "new members fantasising about history".
Later, ICHR member secretary Gopinath Ravindran resigned allegedly because of differences with Rao.
Another controversy was sparked because of Rao's own writing in praise of the caste system in India.
Rao has been extremely open about his intention to rewrite Indian history. He says that he wants to prove the historicity of the Mahabharata and Ramayana.
Among his upcoming pet projects is 'barefoot historians' which aims to educate the common folk on the country's history.
More in Catch:
The French Connection: Republic Day parade to host a contingent from France
'A growing number of Pakistanis are against Hafiz Saeed now'
Health hazard: In many states, obesity has doubled in the last 10 years
The extreme, crazy world of Keirin: bicycle racing without brakes