Congress hands over Rajya Sabha deputy chair post to NDA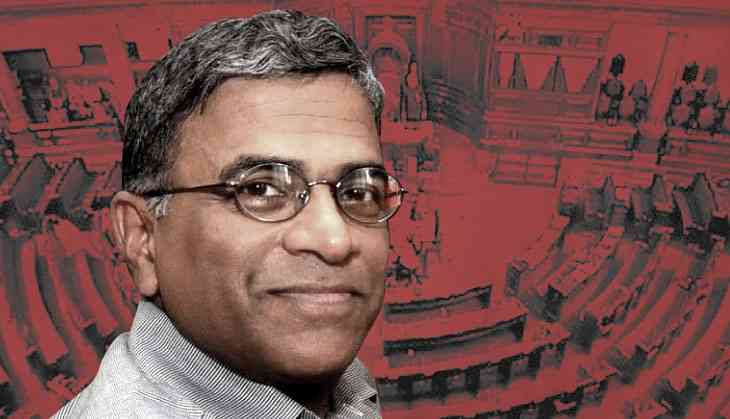 (Arya Sharma / Catch News)
The defeat in the election of the deputy chairman of Rajya Sabha appears to be a result of the Opposition camp's own making. It was a close contest and victory could have been ensured with careful planning and pragmatic strategy.
However, the Congress-led Opposition failed to grasp the gravity of the situation and act in time. NDA nominee, Janata Dal (United)'s Harivansh, emerged victorious, winning 125 votes. Opposition nominee, BK Hariprasad of the Congress, got 105 votes.
The 20-vote margin included three from the Aam Aadmi Party (AAP), two from YSR Congress and two from Mehbooba Mufti's People's Democratic Party (PDP), who abstained from voting. Their reasons: The PDP said the United Progressive Alliance did not approach it to vote for its candidate, The AAP had said it wanted Congress President Rahul Gandhi to call up party chief Arvind Kejriwal and YSRCP said it wanted the Opposition to field a non-Congress candidate.
But for the Congress' adamance, these were not particularly harsh demands. Accommodation would have also signalled the way forward for Opposition unity for the Lok Sabha polls.
With 50 Congress members, 13 each of Trinamool Congress and the Samajwadi Party, six of the Telugu Desam Party, five each of Rashtriya Janata Dal and the Communist Party of India (Marxist), four each of Dravida Munnetra Khazagam, the Bahujan Samaj Party and the Nationalist Congress Party, two of the Communist Party of India, at least two independents and one each of Indian National Lok Dal, Muslim League, Janata Dal (Secular) and Kerala Congress (Mani), the Opposition camp would have easily got 112 votes of its own.
Add the seven votes held by the three abstaining parties and the tally could have gone up to 119, very close to the magic number of 123 required to win.
As the largest party in the Opposition, the Congress will have to take the blame for this defeat. It is actually surprising why the party didn't fight harder to retain the post that has been with it for over four decades. Was a phone call to Kejriwal or Mufti too steep a price?
To win over YSRCP, it could have fielded a non-Congress candidate. The party would have lost the post but its camp could have won it. This is a key challenge in the run-up to alliance-making for Lok Sabha polls – to think of the camp's interest even at the cost of the party's.