BJP's 'beginning of end' has started in K'taka, says HD Kumaraswamy, over Amit Shah's ATM statement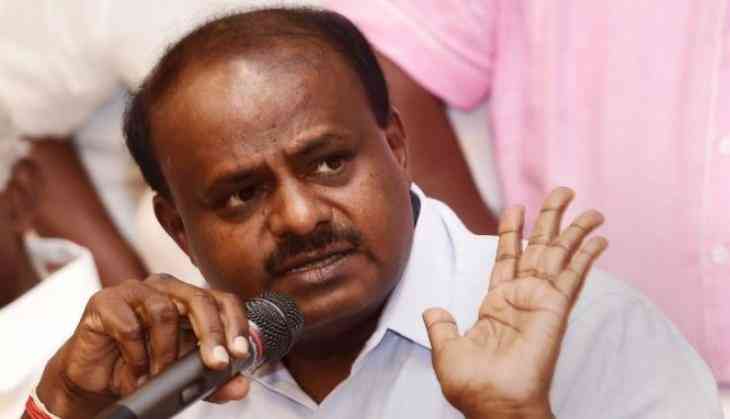 Former Karnataka Chief Minister HD Kumaraswamy on Monday hit back at Union Home Minister Amit Shah and said that the "beginning of the end" of the Bharatiya Janata Party (BJP) has begun in the state.
Kumaraswamy's remarks came after Shah made a remark about the former chief minister and his family. On Monday, Shah said, "Karnataka would become the ATM of a family if JD(S) was voted to power."
Kumaraswamy also questioned Union Home Minister Amit Shah's son Jay Shah's eligibility to be the Secretary of BCCI.
"Amit Shah's games don't work in front of me. Amit Shah is not even equal to HD Devegowda's toenails," former Karnataka CM told the mediapersons.
He added, "During Mandya's visit, he (Amit Shah) made several allegations against us, which are filthy."
The former chief minister was irked about Shah's statement that if JDS wins, it will become the family's ATM. "I replied to the Home Minister's statement. But he did not answer the questions I asked".
He challenged Shah to prove to the people of the state, that nation's wealth has not been misused as an ATM in any case.
"Entire Karnataka is ATM for BJP. Percentage of business is going on everywhere. 40 per cent of business is known to the whole world. Amit Shah doesn't know this?" The former chief minister sneered.
While talking about BCCI Secretary Jay Shah, he questioned, "He is on the Indian Cricket Board. What was his contribution to cricket?"
He insisted that Shah should tell the country what merits Jay Shah holds to be a Secretary of BCCI.
Karnataka Legislative Assembly elections are scheduled to take place in the year 2023.
(ANI)
Also Read: UP govt inks MoUs worth Rs 18,590 cr with UAE based companies