As protests over police firings rack Jharkhand, why is JMM silent?
N Kumar
| Updated on: 10 February 2017, 1:46 IST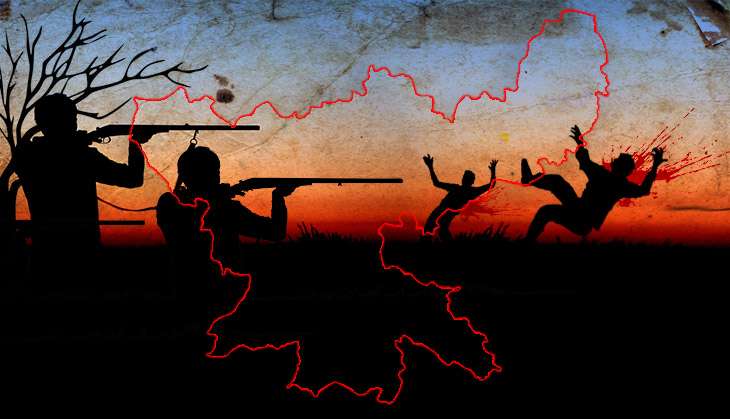 The political temperature in Jharkhand is soaring after three incidents of police firing in recent months. In an attempt to forge unity, even opposition parties have taken to the streets to protest.
Rising furore
On 22 October, an Adivasi youth was killed in police firing in Khunti district at Murhu's Soyko Bazar. A large number of Adivasis from across the state had gathered in Ranchi on the same day to participate in 'Adivasi Akrosh' rally, which also saw several prominent opposition leaders attend.
The next day, the entire tribal area of Khunti became a battleground of Adivasi protests as politicians exchanged scathing remarks over the incident.
On 24 October, normal life was thrown out of gear because of the statewide bandh organised against Barkagaon firing incident. The former Chief Minister Babulal Marandi roared against the government from Dumka on 25 October during a 'Mahadharna.' Even Bihar Chief Minister Nitish Kumar came to attend the protest on 26 October.
Meanwhile, there was furore over IAS officer Vandana Dadel's social media post questioning state government's stance on religious conversions. The statements made by Chief Minister Raghubar Das and his minister CP Singh further fueled the controversy.
Also read - 3 police firings, 7 deaths: Is Jharkhand govt at war with tribals?
The Adivasi protest in Santhal Pargana over the alleged disrespect to the idols of tribal icons Sido-Kanhu and death of an Adivasi youth Minhaj arrested on charges of possessing beef in Jamtara in police custody further gave ammunition to the opposition parties. Even government's alliance partner All Jharkhand Students Union (AJSU) marked its presence in anti-government demonstrations.
JMM's silence
However, the silence of the Jharkhand Mukti Morcha (JMM), state's main opposition party, has surprised political observers. Former chief minister Shibu Soren's party has not gone beyond issuing customary statements in most of the recent controversies.
This is despite the fact that most of the recent issues are related to Adivasis, which form the core of JMM's support base. Even if one were to overlook the developments in Ranchi, Khunti and Barkagaon, the party's silence over the happenings in Santhal region is intriguing.
The Santhal Pargana region is considered as JMM's bastion and they party usually keeps a close eye on every development in the region. The party's attitude also goes against the aggressive image of its leader Hemant Soren. He not only forcefully raises Adivasi issues in the assembly, but even exhorts Adivasis to hit the streets with their traditional weapons to avenge injustice.
"The JMM leader has party MLAs in his pocket. His silence is bound to raise the question whether is hobnobbing with the government," says former minister and Jharkhand Vikas Morcha (JVM) leader Bandhu Tirki.
Tirki's party colleague Pradeep Yadav echoes a similar sentiment. "Everybody is watching the kind of politics JMM is doing. While Babulal Marandi is seriously agitating, JMM leaders are only fulfilling the quorum," he says.
A confusing state of affairs
The JMM was criticised also during the 'Mahadharna' organised by Babulal Marandi. The leaders took BJP to task, but equally targeted JMM. The party was accused of entering into a secret alliance with the state government.
However, JMM is also drawing flak from common people who have been left wondering as to what happened to the party leaders known for their belligerence. The answers are not forthcoming from party quarters.
"Everybody knows who is the true well wisher of Adivasis? We had written to the Union Home Minister after the Khunti incident demanding the dismissal of the state government. Our leaders have visited each place where Adivasis were targeted," claims JMM General Secretary Supriyo Bhattacharya.
"The party is going to organise a massive rally in Jamshedpur to celebrate its foundation day on 15 November. We will announce a decisive battle against the government on this occasion," Bhattacharya adds.
Hemant Soren also denies that his party has some sort of understanding with the government.
A secret alliance?
"We have repeatedly accused the government of a tyrannical attitude. The incidents in Gola, Barkagaon and Khunti are a case in point. The JMM will take a strict step, if the government does not mend its ways," he claims.
The statements of Hemant and Supriyo suggest JMM is gearing for its own agitation against the government. But, it is not in a mood to join the combined protests of other opposition parties.
According to political observers, joining hands with the other opposition parties is not in JMM's interest as Babulal Marandi has emerged as their leader. Marandi is trying to make inroads into JMM's votebank in Santhal area. Therefore, joining hands with him might prove harmful to JMM.
This is the reason the party leadership does not want to attach importance to the issues raised by Marandi and his supporters. This strategy may be for JMM's own good. Nevertheless, it has pleased BJP for the time being. It has given the government some space to maneuver amidst opposition protests.
As a BJP leader sums it up, "We are not afraid of the opposition parties as they would not be able to make much difference. Babulal Marandi will have to first decide whether he will take on BJP first or the JMM. As far as Hemant Soren's claims of launching an agitation on 15 November are concerned, he will have to first think about neutralising the damage done to him by Babulal Marandi during the past two months."
More in Catch - Communal politics taking root in Jharkhand. These incidents prove it
Hazaribagh killings: has Jharkhand police become a tool of the coal mafia?