Are Kapil Mishra's allegations, L-G's hostility part of BJP plan to fix AAP?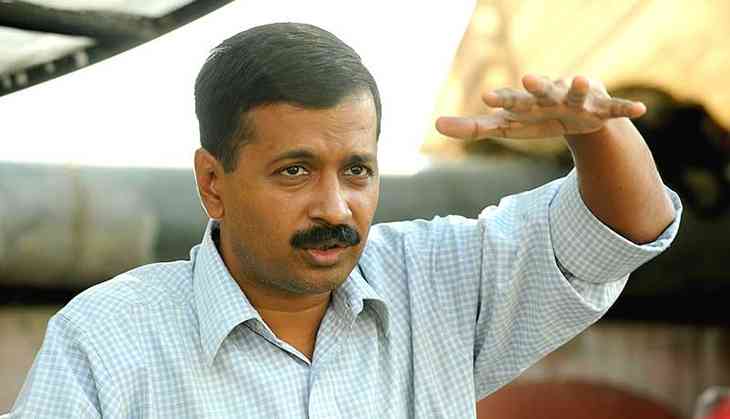 The recent rebellions by two senior leaders of the Aam Aadmi Party were not merely the result of a feud within. There are several indications about the involvement of external forces, with the endgame being the fall of Arvind Kejriwal's Delhi government.
AAP sources have told Catch that these developments are a part of "a sinister conspiracy being hatched in Delhi". All developments, AAP leaders insist, are "part of a script that has been written to eventually culminate in either toppling or sabotaging the AAP government in the national capital".
AAP has already gone public about how Kapil Mishra, former water minister, rebelled against Chief Minister Kejriwal minutes after he was sacked from the Cabinet over lack of performance.
Mishra could well be the 'mastermind' of a plan to make a large number of the party's MLAs in the Delhi Assembly rebel against Kejriwal and demolish his leadership.
What was the scuttled plan?
AAP's MLA from Okhla, Amanatullah Khan, had alleged last week that senior leader Kumar Vishvas was trying to break and usurp AAP. Khan claimed Vishvas and four other MLAs were pursuing many other MLAs to lobby for ousting Kejriwal as party convenor, and appointing Vishvas in the position. They were also being offered to defect and join the Bharatiya Janata Party, for which it would pay them Rs 30 crore each.
Although AAP took disciplinary action against Khan for these comments, it seems the action was taken only to placate Vishvas and keep him happy, in order to prevent him from inflicting further damage.
However, Khan's theory now doesn't appear to be outlandish; it is actually playing out in more ways than one.
Mishra, it seems, was a key pawn in this attempted coup, possibly orchestrated by the BJP, and had been promised the Chief Minister's chair if Kejriwal was dethroning.
AAP may have scuttled this plan by placating Vishvas and sacking Mishra from the Cabinet, which has forced the BJP to switch to plan B.
What is Plan B?
If the BJP indeed wants to sabotage the Delhi government, it has three options.
1. Get a large number of MLAs to resign from the party and their seats, and join the BJP, like former Bawana MLA Ved Prakash did recently. However, it is not easy to make this strategy work on the ground, as it will involve reaching out to around 60 MLAs.
2. Get two-thirds of AAP MLAs to defect in the Assembly, which, too, will be a gigantic effort, as it would require the defection of around 40 MLAs.
3. It is understood that the BJP is working on a third option now, which is to prepare the ground for proving the "breakdown of constitutional machinery" in Delhi, and use it to impose President's Rule. The plan is not to actually go for Central rule, but use it as a threat to force AAP MLAs to oust Kejriwal as their leader.
How AAP is being cornered
Astute political observers believe there is concerted action against the AAP government in Delhi on several fronts, and all of it is meant to unsettle the party. The final goal is to see to it that AAP is unable to serve a full five-year term.
And if one takes a step back and looks at all that happened in the last one year, the conspiracy theory does begin to take shape.
That there is a running stand-off between the elected government and the Lieutenant Governor is an old story now. It was on full public display during the term of the previous L-G, Najeeb Jung, and is continuing under the incumbent, Anil Baijal.
According to a Delhi government source, officers seem to have been told not to listen to ministers, and if they do, "they will meet the same fate" as Kejriwal's former principal secretary Rajendra Kumar.
Kumar's office was raided by the CBI, and he was arrested in 2016. He has already gone public on how he was forced by the CBI to implicate Kejriwal in a graft case.
The CBI was back in action last week, as it raided the Delhi Secretariat once again and booked former Delhi government health secretary Tarun Seem for allegedly bypassing procedures in hiring private security firms for state government hospitals.
Seem was known for piloting the Mohalla Clinics project, and it is understood that the CBI took away all the files related to the clinics in that raid. In one fell swoop, an initiative for which AAP was gaining global recognition was frozen.
It is worthwhile to note here that the AAP government's appeal against the Delhi High Court verdict holding the L-G as the administrative head of Delhi is pending in the Supreme Court. The matter had been referred to a five-judge Constitution Bench in February, but the bench is yet to be set up.
Cases against AAP leaders
Over the last two years, several cases have been lodged against about a dozen AAP leaders, including ministers. Even as many of these cases are now collapsing because they were evidently concocted, newer cases are being filed against other AAP leaders.
The CBI has already registered a preliminary enquiry (PE) against Deputy Chief Minister Manish Sisodia over irregularities in the 'Talk to AK' social media programme.
The latest action is a CBI PE against health minister Satyendar Jain over allegations of money laundering through a web of shell companies. Jain's defence is he was a mere shareholder in these companies, and accusing him of controlling them and laundering money through them was laughable. It is indeed being speculated that Sisodia and Jain may be arrested soon.
While fake cases do eventually fail the test of law, they end up helping AAP's opponents by creating negative public opinion against the party and its leaders quite early on. What happens to the cases eventually gets little attention, and it is the early impression that stays.
An interesting case to note here is the case of what was believed to be an order by the L-G to recover Rs 97 crore from AAP. The party was alleged to have spent this money on Delhi government ads that were declared by a Centre-appointed committee as violative of Supreme Court's guidelines.
There was much brouhaha on the issue, in spite of the fact that all parties, including the BJP, splurged on such ads, and the Delhi government drew a lot of flak.
The government appealed to the Delhi High Court for a stay on the order, and when the matter came up for hearing on 9 May, the counsel for the L-G reportedly told the court that it was merely an advisory, not an order, and that the L-G's office will not press for recovery of the charges.
Multiple probes against AAP's funds
The Income Tax Department issued a notice to AAP on 9 May, asking why the party should not be prosecuted for incorrect declaration of funds and attempting to evade tax on donations. The funding of each and every party in the country is opaque, and funding laws have been deliberately kept ambiguous to facilitate this. Yet, no party's funds have been subjected to as much scrutiny as AAP's.
Both the UPA-2 government and the NDA government have officially probed AAP's funds in 2014 and 2015. Both governments gave a clean chit to the party in the courts, but it seems another round of scrutiny is all set to begin.
If these theories are to be believed, isn't it a case of the Centre singling out one particular party and using all the force at its disposal to go after the latter?
The question is, will these alleged 'efforts' stop only after a legitimately elected government, or its leader, is toppled?