What's better than a free British Airways upgrade? Great music gigs in the UK!
Catch Team
| Updated on: 7 February 2017, 8:13 IST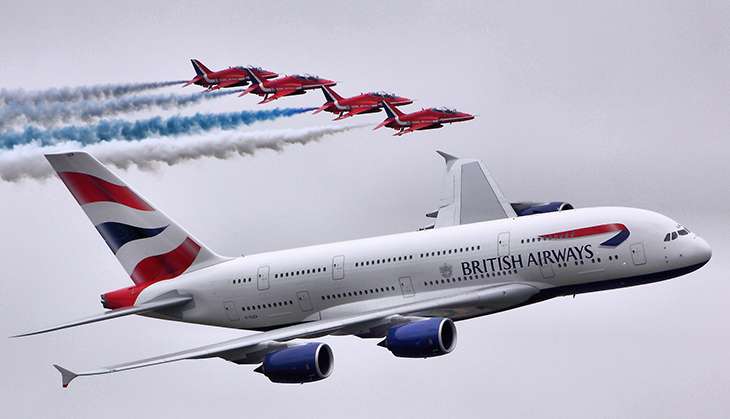 Disclaimer: This is a sponsored article.
Ever wanted to fly first class but got convulsions looking at the prices of tickets instead? Sure you have. But sometimes the universe conspires in strange ways to give you something you really, really want. And sometimes you don't need the universe's benevolence at all, at least not when there's British Airways!
British Airways (BA) recently played Santa to customers when they announced a free first-class upgrade programme for customers. Financial Express reports on the offer under which all-inclusive fares for World Traveller Plus and World Traveller tickets to London start at just Rs. 88,926 and Rs. 42,777 respectively. BA customers can avail the offer by booking tickets from 5- 26 September for travel between 10 September, 2016 and 30 March, 2017.
The news isn't the most surprising since the aviation sector has seen a bit of a dip in operating costs. This has largely been due to a sharp drop in fuel prices, as a result the cost of flying first class has also been reduced.
The BA promotion also follows an unfortunate phase of reports of system glitches leading to delays and some policy changes attributed to budget cuts. But what might have inconvenienced some could prove to be a window of opportunity to other lucky customers. After all, which customer is going to complain if they get to have a go at the BA's first class cabins for free. Cabins that are known for offering everything from a mean lobster for dinner to expensive champagne.
Beyond the luxury travel experience, what the low fares also obviously mean is that customers have a shot at flying to most destinations for rock-bottom prices in the coming months. Though there are extensive routes the BA flies, flying to the UK might be of particular interest to music aficionados in the next couple of months, especially if you're from India. Why? Because there's slew of concerts scheduled by a lot of artists who enjoy a huge amount of popularity - from both mainstream and the 'critical hipster'. So if you manage to get that BA upgrade, make it worth the while and try to catch these performances:
Regina Spektor
Russian-born, American singer-songwriter Spektor will be playing in Gateshead, Manchester, Bristol and London on 9th, 10th, 12th and 14th November.
Yann Tiersen
The haunting melody of French musician-composer, Yann Tiersen, can be heard live on 29 September in Rough Trade East, London. He'll be performing from his latest album Eusa.
Bjork
If there's a penny for every time someone used the adjective 'eccentric' for Bjork, that person would be a multimillionaire. The Icelandic musician, known for pushing the limits in experimental music, will be performing at the Royal Albert Hall and Eventim Apollo in London on 21st and 24th September respectively.
Wilco
American alt-rock band Wilco is set to draw crowds with their lilting tunes at the Albert Hall in Manchester and O2 Academy Brixton in London on the 18th and 19th November. They'll be playing mostly from their ninth - also their latest, album called Star Wars.
Ricky Martin
If you thought the 'indie' quotient is just too high to handle, there's also a Ricky Martin concert happening soon in London. The Spanish singing sensation can still fire up a crowd with his brand of brash, peppy latino-pop. Block 22-23 September for the Ricky Martin experience in London.