Turning the world into one big happy family: Rest of My Family & their #DriveforChange
Jhinuk Sen
| Updated on: 25 February 2017, 23:03 IST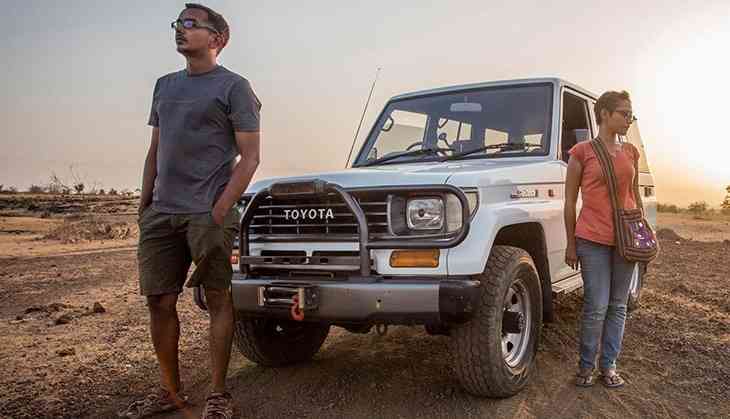 It has been two years since Akshatha Shetty and Piyush Goswami left their cliched 'well-paying' jobs and embarked on something they call Rest of My Family. Both engineers dropped their tools to pick up the camera and the pen to start with.

Now, one writer and one documentary filmmaker/photographer travel across the subcontinent reaching out to the larger family outside, helping them in anyway possible. From solar projects to schools – these guys have done it all.

ROMF kicked off with the IndieGoGo campaign where they raised more than $30,000. They have just finished their #DriveForChange campaign that they started on 3 February last year.

So here's a question – why would two engineers quit everything and slum it out on the road, travelling through remote villages documenting and working for social issues and human interest stories?

Piyush and Akshatha answer it for you:

Jhinuk Sen (JS): How and why did you decide to start Rest Of My Family (ROMF)? How far have you guys come since you started? Have you managed to achieve at least a part of what you had aimed for?

Piyush & Akshatha (ROMF): In 2010, we started with a feeling, an emotion to do socially relevant work through philosophy and art. It took us a few years to realise and manifest that emotion into a practical working model. Even though, the philosophy and concept had been with us for a very long time, it was in 2015 that we officially launched Rest Of My Family (ROMF).

At the core of our journey lies a search for true and honest human connection where everyone is your own. When you can truly look at people as your own, your attitude towards their problems will change from being one of indifference to one of great concern.

When we personally realised that people we were meeting were our own, we knew we couldn't just document their situation, leave them there and move on. Hence, after documenting for three years, in 2013 we decided we needed to do everything we could to empower, enable and support these people. We felt incomplete just documenting things and moving on.

In that search for personal completeness, ROMF was formed. Today we are able to support these people apart from raising awareness in society about their situations. So in that sense we have been able to achieve exactly what we wanted to and now we are content knowing that we are doing exactly what we set out to do. Having said that, our journey has just begun. There is a lot more work to be done.

In the last one year, we have:

– Sponsored education for over 210 underprivileged children across six states

– Enabled a cut-off (remote) community with a community bus

– Initiated two healthcare programs for tribal areas in Chattisgarh and Orissa

– Three solar electrification projects

– One bio-gas project

– One drinking water purification project

– One farmer cooperative formation project.

Apart from that, we have been able to build a home and family everywhere we have gone. Something that is essential for us to feel successful in our endeavours.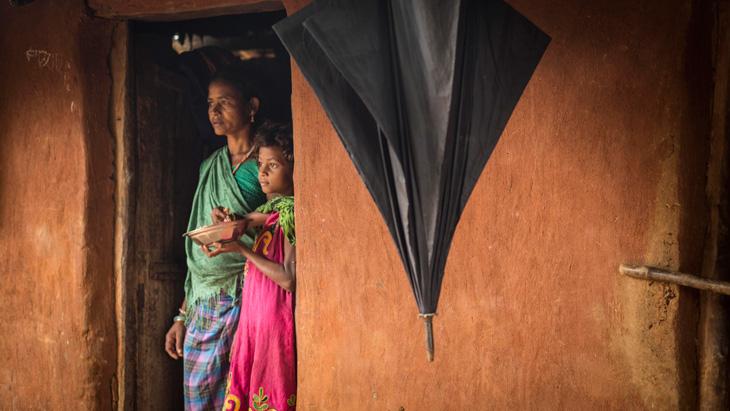 Piyush Goswami
JS: What are your plans for 2017?

ROMF: We started our one year #DriveForChange campaign on 3 February 2016 and just completed a year. Over these 12 months, we covered almost 30,000 kms and have started, and are in the process of, implementing various community development and support projects in various states like Kerala, Karnataka, Maharashtra, Chattisgarh, Orissa, West Bengal and Assam.

These projects range from education sponsorship, solar infrastructure, healthcare, to sustainable energy, water purification, and other farmer cooperatives. We see ourselves spending a good chunk of this year coordinating, overseeing and implementing these projects.
Apart from this we have documented our experiences through the entire year. We are very excited to put all the photo stories, day-to-day journals, documentary films, interviews, short films out. This is going to be a big part of this year. We will continue to travel, document and initiate new projects this year as well.

JS: Tell us a bit about your current project with the Malasar Tribe...

ROMF: We are currently working to support Malasar Tribe on two different fronts:

1) To provide solar light to the hamlet. The community resides in the hilly forests of Nelliyampathy, Kerala and the region is prone to human-animal conflict. The hamlet is frequented by wild animals at night and without electricity it is extremely dangerous for villagers to move around after dark. Solar electrification will allow them to live more comfortably and more safely.

2) Over the last century the tribe lost all their land and their right to build homes in a series of events that have unfolded over decades. Currently the land that they temporarily reside on is a patch that belongs to one of the many orange and tea estates that have taken over the Nelliyampathy hills. They are not allowed to build permanent structures and hence live in structures made of a wooden framework covered with plastic sheets and old plastic sacks that can be uprooted any day. We also have a petition live on Change.org asking the National and State tribal ministries to give the tribe their land back.

JS: Are you reaching out to others to help in this project? If so - how are you doing it?

ROMF: We have been getting most of our funding from our funding partners like Kara Foundation and Delhivery. Apart from these main funders, some of our projects have been crowd funded. People who wish to support such causes and who believe in our sincerity and dedication always come forward.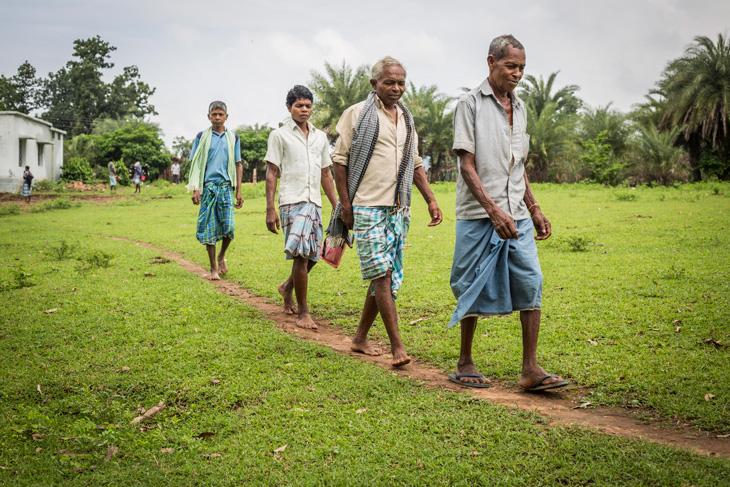 Piyush Goswami
JS: How do you push yourself to carry on in a world that is extensively selfish?

ROMF: Most people look around themselves and see others living a selfishly driven life and justify continuing to live the same way too. But once you have really understood that selfish, insular, competitive way of life is the root cause of all the individual and collective issues, you can't continue to be part of the problem.

To be part of the solution and pulling yourself out of your own selfish tendencies becomes the only available option. Seeing others live this way doesn't encourage us to live the same way too, but rather motivates us even more to change our own selves a little more everyday.

We might not be able to change how others choose to live, but we can definitely change ourselves. That alone can make a world of difference.

JS: What is that one thing you wish people around you did more of and which would eventually help ROMF and other initiatives like yours?

ROMF: We feel that people need to start looking at social problems, other people's problems as their own. If everyone acted towards social issues with the same sincerity with which they address their own personal problems, the world would cease to be such an unfair and unjust place.

What happens when the entire society becomes your family and their problems become your own. What changes occur in one's attitude, choices and actions when everyone is one's own. These are some of the questions we want to raise in people's minds.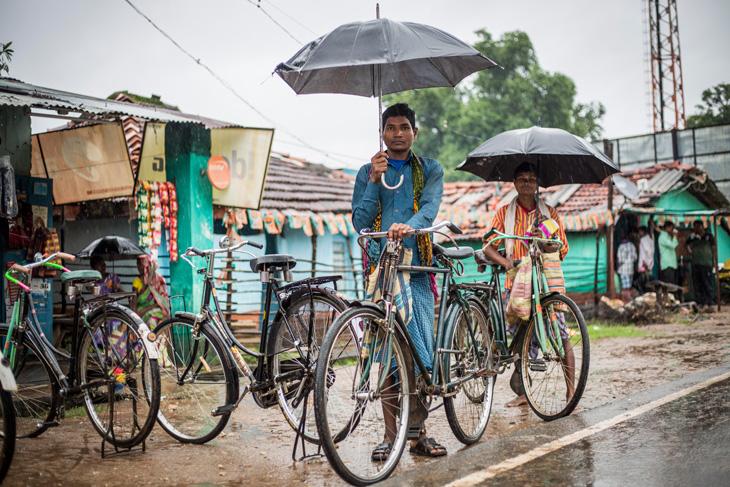 Piyush Goswami
JS: What is the hardest part of doing what you do?

ROMF: The more we travel, the more we see, and the more we do, we realise what we are doing isn't enough. While we help the communities as much as we can, there's still a lot more that needs to be done. And, that feeling of not doing enough lingers. Sometimes, we feel helpless but that won't deter us.

Of course, the hardest part also continues to be sourcing required funds to do what we want to do and how we want to do it especially for our administrative and documentation processes. So far, we have been able to raise the required funds for most of our social development and support projects. But we are still operating on limited funds as far as our administrative (capacity development) and documentation work is concerned. But there is no looking back for us. So, we will find what we need, in order to do what we want to do.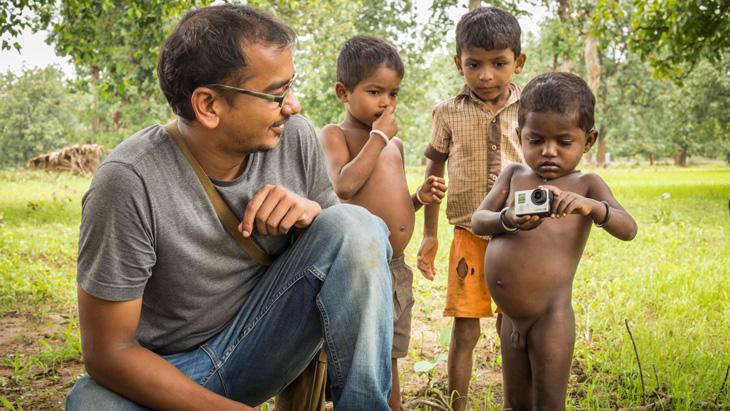 Piyush Goswami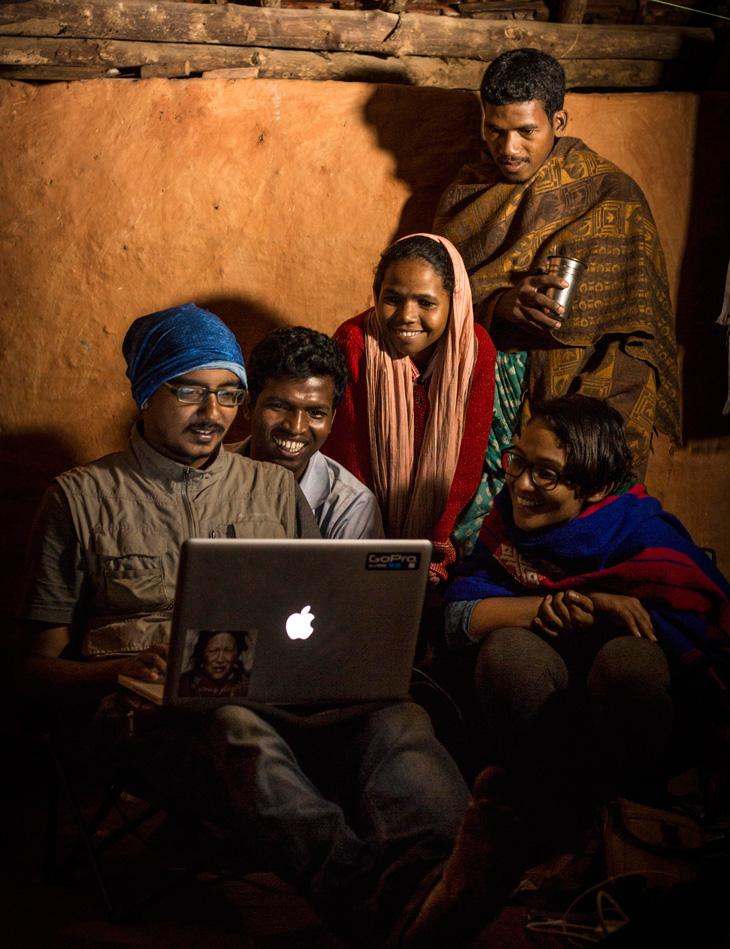 Piyush Goswami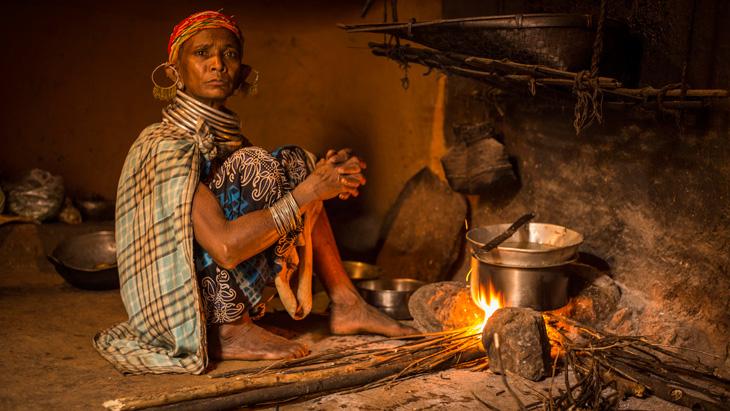 Piyush Goswami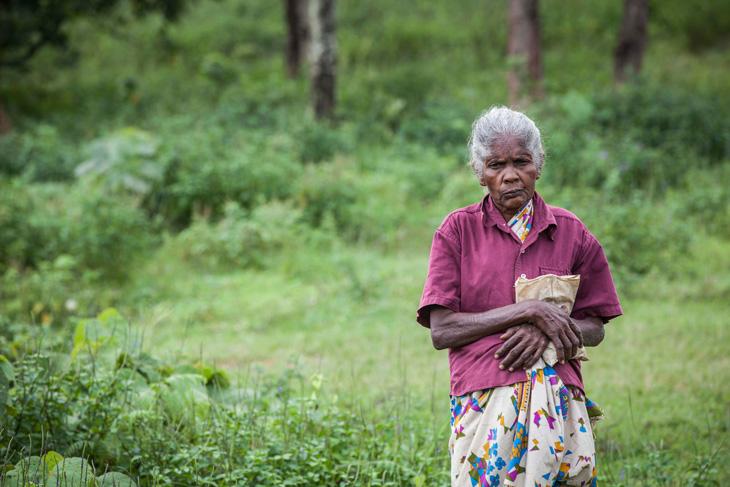 Piyush Goswami