Forget your DP, the future of romance is in your data
Catch Team
| Updated on: 10 February 2017, 1:50 IST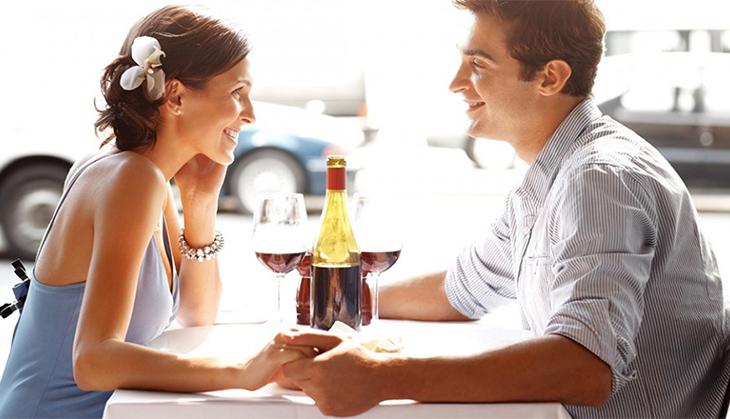 Love at first sight? Just make sure you ask what workout regimen s/he prefers for triceps. Or whether s/he likes the treadmill over actual trail running. Or if s/he prefers early mornings to late nights. Does s/he like black coffee? In the dating landscape of the future, such questions will be more relevant than just your heavily-filtered selfie.
A team of researchers from Open Lab, Newcastle University organised what they called 'metadating' last year. The concept was similar to speed dating, except participants put on record data about themselves like the amount of calories they consume to the kind of decor they like to sleep patterns. The aim, the researchers, said was to 'explore the romance of personal data.' The findings of that social experiment will now be presented at CHI 2016, a top conference for the world's Computer Human Interaction (CHI) community.
Also read -
Maths, and why women end up more vulnerable to the Silly Mistake
Chris Elsden, who led the research said in a release that, "There's a bit of a mismatch between a data-led view of the world - which is very dry and mechanical - and how we view ourselves. Can we give people more control over it, make it more ambiguous or playful?"
To see if personal data translates to playful companionship, his team brought on board speed daters around the university campus - seven men and four women. Age varied between 22 and 40, with a mean of 32.
One week prior to the event, the daters were sent a form to be filled. Questions ranged from shoe size, heart rate, furthest distance travelled from home, number of listens to favourite songs as well as 'top three' lists (music, films etc). On D-day participants took time to read each other's data profiles (anonymised) and then the regular speed dating format followed, with four minutes given for each pair to get to know each other. The participants ended up going on a total of 28 dates. The research team also organised follow-up workshops after date night ended.
Elsden says in the official release that, "The profiles made data a ticket to talk. They helped couples start conversations. Rather than analysing their data, they performed it by talking about it with each other. And despite the fact this was an unusual set-up, the group had no problem finding things to chat about."
That's believable, given some quirky responses the forms saw. One participant scribbled down Fitbit information while someone else chose to draw a pie chart of the different types of furniture at home.
"We found that people presented their information in two distinct ways. Some explicitly chose unusual and interesting data to record, while the others felt they should be more honest and accurate in the data they represented. However, for all participants, the hand-drawn profiles offered a new and more expressive way of sharing and talking about their data than existing digital tools," Elsden said.
Data which otherwise might seem pretty dry suddenly seemed like a resource to draw from to initiate conversations in a less-awkward manner. Jessa Lingel from the University of Pennsylvania says about the experiment - "Offering a way for people to feel like they have some control, or can be creative or thoughtful about the data they're producing, is really important."
Two major aspects of our lives - fitness & work - already revolve signifciantly around numbers and data. Is it such a stretch, then, to use our 'information footprint' in the search for romance? As the researchers state in their paper's conclusion -
"As this data permeates the fabric of everyday life, our bodies and homes, we must attend to these qualities, and pursue opportunities for people to socialise, and live well with their dear data."
If those opportunities include love, they'll find a lot more willing data crunchers than they'd ever imagined.
More in Catch -
Love, loss & making babies: why Padma Lakshmi's memoirs are a letdown