WrestleMania 34: The Undertaker returns and crushes Cena in three minutes with a single Chokeslam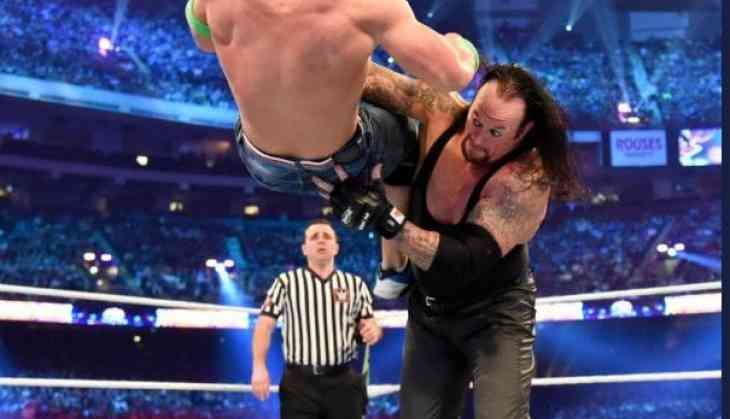 Putting speculation to rest, The Undertaker returned to WWE and faced John Cena on Wrestlemania 34. He was provoked and inviting by Cena for a match. Midway through the matches, the deadman appeared. He came out of retirement after 370 days.
As soon as the Cena was informed that the dead man has arrived, he rushed to the ring ready for a match but when lights went off to welcome the Undertakers there was no return rather Elias appeared with his guitar.
Then after Cena left the ring and headed towards backstage, when suddenly lights went off and came the gong and takers hat, gloves and coat at the same place where he left it in last year WrestleMania. But when lights were turned on, hat and glove disappeared.
This clearly stated that the dead man had come from his shell but it wasn't clear then.
A few seconds later, the Undertaker appeared.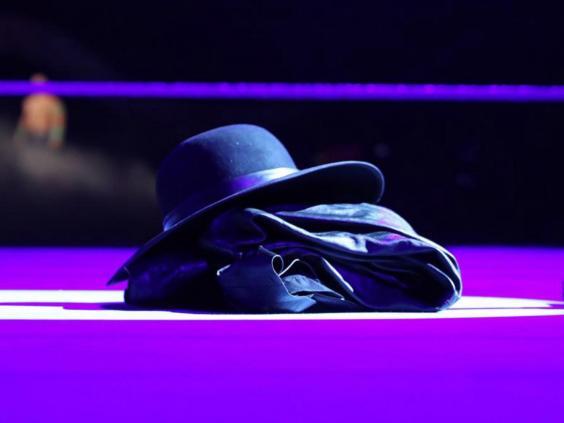 A match which Cena had been asking for long lasted for barely a punch. The Phenom crushed Cena with a single Chokeslam. Then he left the ring with his trademark look back. However, fans were not happy with the way taker was called and then departed.
Also Read:WrestleMania 34: ‪Yes! Yes! Daniel Bryan‬ return to WWE after 3 Years with a brave show