Why India need to keep worrying about Pakistan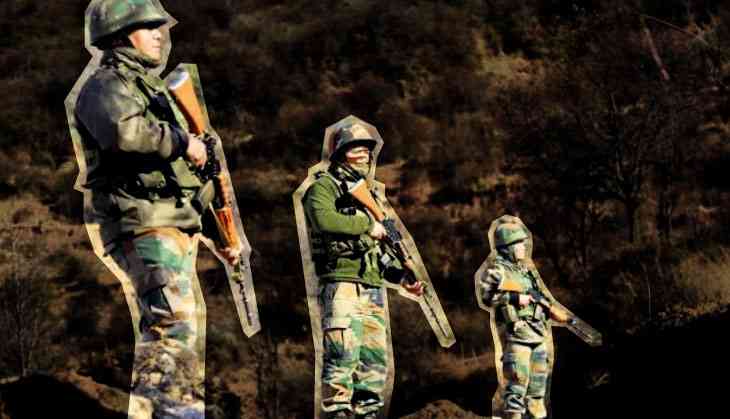 Just as it seemed that the Line of Control and the International Border in Jammu and Kashmir had become quiet, the Pakistan Army opened fire in the Poonch sector which led to the death of an Indian Army jawan.
The firing is just one part of Pakistan's provocative actions at a time the two countries issued identical statements in Delhi and Islamabad on 30 March stating that they have "mutually agreed to resolve matters related to the treatment of diplomats and diplomatic premises in line with the 1992 'Code of Conduct' the treatment of Diplomatic/Consular personnel in India and Pakistan". Reports indicate that this agreement was reached between the Indian National Security Advisor (NSA) Ajit Doval and his Pakistani counterpart Lt Gen (Retd) Nasser Janjua in a recent conversation.
Other Pakistani actions include a high-pitched reaction to the killing of almost twenty terrorists including those from the Hizb-ul-Mujahideen, on April 1. Pakistan announced that it will seek to once again highlight the so-called violations of human rights by the Indian state in J&K.
It proposes to send special envoys to select capitals. There is no possibility of the international community buying into its propaganda. However, what is noteworthy for India is that it reveals that there is no let-up in Pakistan's aggressive moves.
At a strategic level India also has to closely follow Pakistan's growing defence and security ties with the Maldives. Army Chief Qamar Bajwa visited Male on March 30. He is the senior-most foreign personality to visit the island country. While Maldives relations with Pakistan have warmed over the past few years Bajwa's visit is a clear signal of support to President Abdulla Yameen at a time when he is virtually taunting India.
Pakistan cannot be unaware that India can only interpret Bajwa's visit as highly provocative. This is especially so because of the decision announced by the two countries that their navies will undertake joint patrolling of the Maldivian EEZ.
Till now only the Indian Navy has done so with the Maldives Navy. Given the sensitivity of the current Maldives situation there can be no doubt that China and Pakistan are not only discussing it but also co-ordinating their moves.
What are the conclusions to be drawn from these Pakistani actions?
Traditionally Pakistan's treatment of diplomats and staff in the Indian High Commission in Islamabad has been routinely intrusive and even insulting. There have been instances of physical violence against them as well. Only when India has undertaken reciprocal action has Pakistan desisted but that too only for short periods of time. Thus, it is wrong to think that diplomats of both countries are subjected to equivalent treatment.
As details of what has happened behind the scenes that led to the identical statements have not been revealed suspicions linger if India has received credible assurances from Pakistan that its intelligence agencies will not go back to their old conduct. In any event India should never hesitate to apply reciprocity to ensure that its diplomats are treated well. The construction of residential quarters for the staff has also to be expedited.
Pakistan's statements on the killing of Kashmiri terrorists on 1 April are motivated partly by domestic considerations. However, the fact that Prime Minister Shahid Khaqan Abbasi issued one and another came out after the Pakistan cabinet discussed the matter indicate that there is some thought of taking diplomatic action.
This is not indicative of a desire to reduce tensions. A lot will depend on how the situation evolves in the Kashmir valley over the next few weeks. If calm prevails then the ground for Pakistani steps will really not exist and it may find high-pitched diplomacy of little value. For India the take away lesson is that Pakistan's real interest is in calibrating the temperature of the relationship. The fact is that India has always allowed it to do so.
What India has to most careful about at this juncture are Pakistani moves in Maldives. It simply cannot allow a challenge to its security interests to be threatened by a hostile Maldives regime acting in concert with China and Pakistan. Its credibility in the region will be eroded if it does so.
A message of Indian impotence should never go out to the neighbourhood at a time when the wider international community considers India as an emerging global power. India does possess sufficient diplomatic and other instruments. It should not hesitate to use them.
Some Indian liberals are speaking out against what they call the Modi government's muscular approach to Pakistan. Sadly, they feel that positively and purposefully securing Indian interests where necessary, in an assertive manner, is wrong. The soft approach preferred by the liberals has not worked against Pakistan which is now moving directly towards India's southern waters. Can this be countenanced?
As the country moves towards the next election a period of calm in the neighbourhood would be of obvious advantage. However, in its quest the country cannot be oblivious of Pakistan's continuing actions that militate against India's security. Its challenges have to be robustly met on a continuous basis.