What stops Hasina from banning Jamat? asks Khaleda's envoy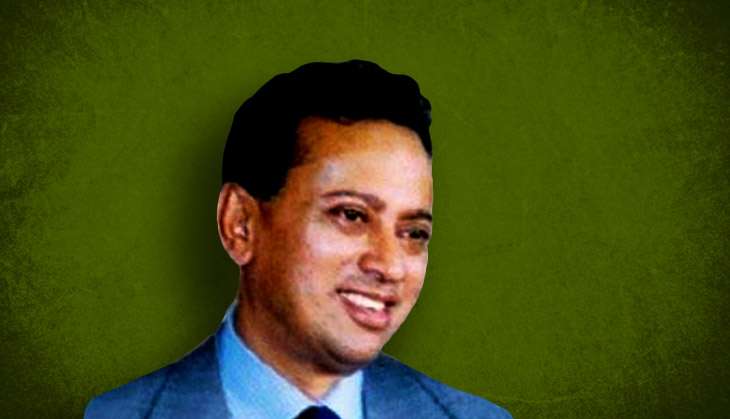 Bangladesh is in turmoil. The recent attack in Dhaka at a posh restaurant in the diplomatic enclave, and several other incidents targeting the vulnerable minorities are further reminders of how India's neighbor is under attack from radical Islamist terror outfits.
The onslaught became fierce especially after the Shahbagh movement in support of the war crimes tribunal constituted by the ruling Awami League and the subsequent elections which were boycotted by the Bangladesh Nationalist Party (BNP) - one of the biggest political outfits in Bangladesh - after their electoral ally, the Jamaat-e-Islami, was banned from contesting polls by the Supreme Court.
India, which has been traditionally close to the Awami League, took a pragmatic position on the crisis then and went on to support the elections. But the BNP continues to claim that the elections were a farce while India continues to support Awami League's government's measures to rein in the extremists - measures that have been criticised by other parties in Bangladesh as a measure to decimate the opposition.
Amir Khosru Mahmud Chowdhury, a businessman-turned-politician, who has served as Commerce Minister, and was recently elected to the Standing Committee of the BNP - the highest decision making body of the party - agrees that there is a crisis.
However, he points out that the lack of democracy as the reason for the rise of Islamist forces.
According to him, the perception that India is turning a blind eye towards the crisis in Bangladesh even as it continues to support one side of the narrative does not bode well for the neighbour. He also says that the need of the moment is a greater engagement between BNP and India. "Relations should be between the states and not the parties. Between people of both countries."
Catch sat down with Chowdhury to discuss the crisis in Bangladesh and the Indo-Bangladesh relations.
Excerpts from the conversation:
How do you look at the current crisis in Bangladesh? There is large-scale radicalisation and so many youth are found to be part of terror activities. Meanwhile, the government says the BNP is directly involved.
This is where the problem lies. If the government is in denial of where the problem lies, it will be difficult to resolve the issues.
First of all, it is the democratic deficit in the country and disenfranchisement of the citizens after the last flawed elections that started shrinking the political space. When you disenfranchise the citizens in an election, what automatically follows is that they get disenfranchised in all other areas of life. For somebody to get a job, you have to belong to the ruling party. In the judiciary to get justice, you have to fall in line.
The space has shrunk to such a level that civic rights, the rule of law, the independence of the media are all spaces that have been taken over by extremists/radicals. Since the government is facing a crisis of legitimacy, Prime Minister Sheikh Hasina has to do undemocratic things to stay on top.
There is a drive to decimate the opposition. Serious repression and oppression is going on. Lots of people are getting abducted. People are being framed in false, fabricated cases, tortured in police custody, and a lot of people are in jail. None of this is helping to stabilise the situation. For Islamists and radicals, Bangladesh is a soft target right now.
But the BNP is in an alliance with Jamaat-e-Islami, an Islamist political party whose cadres are known to engage in violence and killings.
In a lot of violent incidents, the perpetrators are found to be related to the ruling party. Still, nobody is pointing a finger at them. There is not even one case where there is evidence of involvement of anyone from Jamaat, forget the BNP. This is the problem.
When you live in denial and you want to use dangerous elements like Islamists and radicals, and use the issue to decimate the opposition, you are venturing into a very dangerous area. The BNP and Begum Khaleda Zia gave a clarion call for unity on this particular issue. Because one may have difference on other issues, but this is something that is causing existential problems.
Also read - Nightmare in Dhaka: how the terror attack unfolded and what was behind it
Awami League says it is a battle between secularism and Islamist radicals that is playing out on the streets of Bangladesh.
They are just trying to extract political capital. In the case of Jamaat-e-Islami, they are saying on one hand that Jamaat's political principles are in contradiction to the Constitution, and that their legality is questionable. When you have banned so many parties, so many websites, so many newspapers and television stations, why are you not acting on Jamaat. What is stopping them in banning Jamaat in Bangladesh?
If a political party is legally operating and if another party enters into a tactical, strategic or electoral alliance with them, nobody should complain. Awami League and Jamaat were together earlier in a coalition fighting for a caretaker government against the BNP. For us, the alliance with Jamaat is just tactical and I don't think we are going to enter into an electoral alliance with them anymore.
The 1971 war of liberation is a very emotional issue for the people of Bangladesh. Excesses were committed. There is clear evidence of war crimes. Why does the BNP appear to be so against the War Crimes Tribunal?
We have been saying that all those who have done anything wrong to the nation should be brought to book. There are international benchmarks for all judicial process. All we are saying that do it legally according to the set international benchmarks and should not make it a political issue.
But it's also a political issue.
Don't make it a reason to victimise your political opponents. There are people in the Awami League who were also involved but have not been brought to justice. It is discriminatory. When the Awami League was with Jamat-e-Islami against the BNP fighting for the caretaker government, this issue of war crimes did not come up.
It's fine if they decided to bring it up later. But it should be done according to international benchmarks. A lot of other countries have gone through this process.
Why is the BNP not seen as a secular party?
I think the BNP is more secular than Awami League. They talk of Bengali nationalism while we talk about Bangladeshi nationalism, which is more inclusive.
In that case have you lost the battle of perception?
Those who know the reality of Bangladesh know the facts. Who are grabbing the properties of the Hindus and the Christians? It is Awami League members. One of their own leaders in a book wrote that 70% of property belonging to Hindus has been grabbed by members of the Awami League, not by any other party.
During the BNP regime, there was no such conflict. Every time the Awami League comes to power, there is land grabbing, Hindu temples are attacked and burnt. The narrative in India is one sided. Indians need to be more exposed to the reality in Bangladesh. This is where the BNP has failed.
But when the BNP is out of power, it says all the right things. When it comes to power, it tends to become pro-Pakistan and there are all kinds of terror groups which become active in Bangladesh and foment trouble in India.
That saga of using one's land to promote insurgency in another country is over. And both sides did it. Also there was no particular government, but successive governments did it. No particular party can be blamed for that. That saga is over. The focus of politics has changed to development, addressing the problems of own citizens. The politics of insecurity is not relevant anymore. Now people are looking for economic cooperation, cultural cooperation since we have such a rich cultural heritage.
Has India reached out to the BNP?
There is lack of engagement. To put it gently, the narrative has not been somehow balanced. Once that balance is restored, things would look quite different.
Are you trying to suggest that India is just buying one side of the narrative?
Maybe it is because of lack of engagement. I am not saying that India is doing it deliberately. We have to improve engagement. There is lot of goodwill for India in Bangladesh and in the BNP. We strongly believe that neighbourhood policies create such an environment that we do not have to worry about the security issues and can focus on just the development issues, cultural issues, environment of the region, poverty in the region. South Asia is the least integrated region in the world. That needs to be changed.
More in Catch - Alarm call: why the Dhaka attack is Bangladesh's moment of reckoning
Dhaka hostage crisis: Son of ruling Awami League leader among attackers?