Watch how police and health dept come together to help a US boy keep his hot-dog stand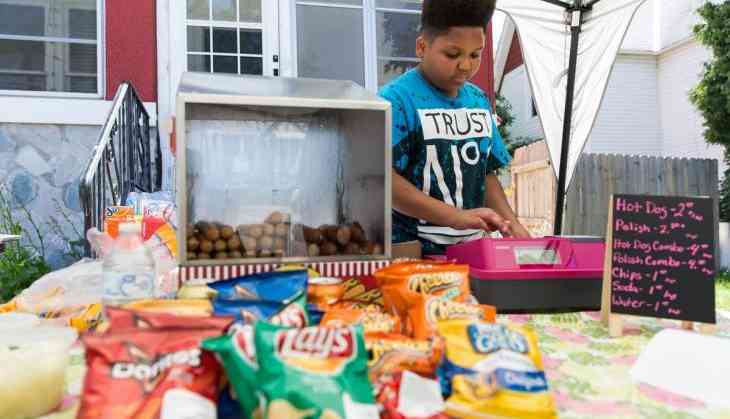 A 13-year-old boy, Jaequan Faulkner from Minneapolis, the United States, had set up a hot-dog stand to save money for his school clothes. But a lot of people complained about his stall, he was running a business without the proper permit.
He had set up the business called the 'Mr. Faulkner's Old-Fashioned Hot Dogs' outside his home. After receiving several complaints about the license, they decided to step in.
Instead of shutting the stand, the agency decided to help — health inspectors even pitched in to pay for the $87 permit, Minnesota Public Radio reported.
Also Read: Superb! Indian-origin boy's amazing performance with a harmonium in The Voice Kids UK
Have you heard about the 13-year-old the City cleared to sell hot dogs? Jaequan Faulkner's stand at 1510 Penn Ave N is officially permitted. He plans to take his food stand on the road to serve customers at places like the 4th Precinct. Our cops stopped by to support the cause. pic.twitter.com/S6ePP6VRlZ

— Minneapolis Police (@MinneapolisPD) July 18, 2018
According to a report by the Associated Press, Daniel Huff, the department's environmental health director, said the agency was excited to help a young man with such drive. Huff also contacted the Northside Economic Opportunity Network, which gave Jaequan some pointers on running a business and keeping his stand clean.
"I was actually kinda surprised, 'cause usually I would have one person at a time help me, but then with so many people coming at once, I'm like, wow. I realized how much people enjoy it," Faulkner said.
Staff from @MplsHealthDept, Minneapolis Promise Zone and @NEONBusiness helped bring Jaequan's Old Fashioned Hot Dogs up to code and officially permitted by the City. pic.twitter.com/gyYWhsHXwB

— City of Minneapolis (@CityMinneapolis) July 16, 2018
His business venture got a lot of attention last month when officers with "Bike Cops for Kids" in Minneapolis encouraged him for his business.
He started the business to change the prejudices against blacks. "My teacher was always saying that black people always got a bad name on their shoulders, no matter… we can go into a store, like oh, we gotta watch him," he had said to local news channel KARE 11 in June.