Watch: Dallas protests against fatal shooting of two African-American men by police
Catch Team
| Updated on: 10 February 2017, 1:48 IST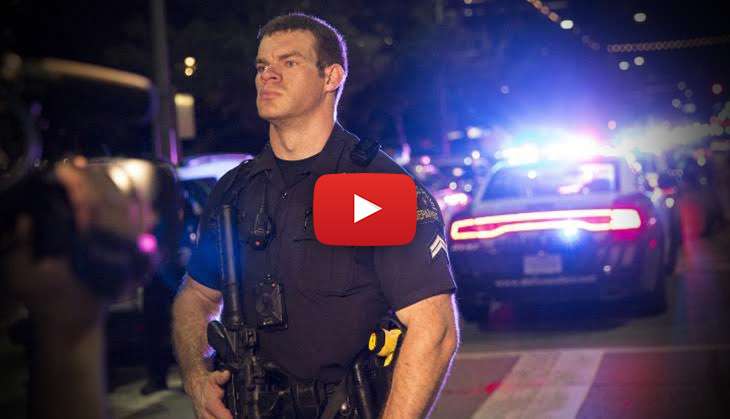 Dallas plunged into chaos overnight. The shooting of two African-American men - Philando Castile and Alton Sterling - by police in Louisiana and Minnesota were the cause. Protestors gathered downtown to protest against the violence in a peaceful march.
Five Dallas police officer were killed and six others were wounded by snipers during the demonstration. According to the Police Chief David O. Brown, four suspects coordinated the attack with rifles. They positioned themselves in convenient locations near the end of the route of the protest. Three of these suspects - one woman and two men - were in custody, while a fourth was seen negotiating with the police.
Video edited by Manas Gurung
Latest reports say that fourth suspect, holed up on a second-floor parking lot close to El Centro College has died from self-inflicted gunshot wounds.
#BREAKING: @CBSDFW reports 4th suspect in Dallas shooting is dead from self-inflicted gunshot wound, standoff over https://t.co/dxAaZyJTHm

— CBS News (@CBSNews) July 8, 2016
This was the update during the negotiations:
"The suspect we are negotiating with ... has told our negotiators that the end is coming and he's going to hurt and kill more of us ... and that there are bombs all over the place, here and downtown."
The last remaining suspect told the negotiators that the end is near and he is "going to hurt and kill more of us, meaning law enforcement, and that there are bombs all over the place in this garage and downtown".
Brown descied the shootings as "ambush style". He added, "We believe that these suspects were positioning themselves in a way to triangulate on these officers from two different perches in garages in the downtown area, and planned to injure and kill as many law enforcement officers as they could".
Only one civilian, Shetamia Taylor, was wounded during the protests. She was shot in the leg but the injuried sustained are not life-threatening.
As of the publishing of this article, G. Ivinalititavitch on Periscope is livestreaming Dallas Police's negotiation with the last remaining suspect.
Text by Sahil Bhalla