Vivek Ramaswamy: 'Our goal should not be for Putin to lose, but for America to win'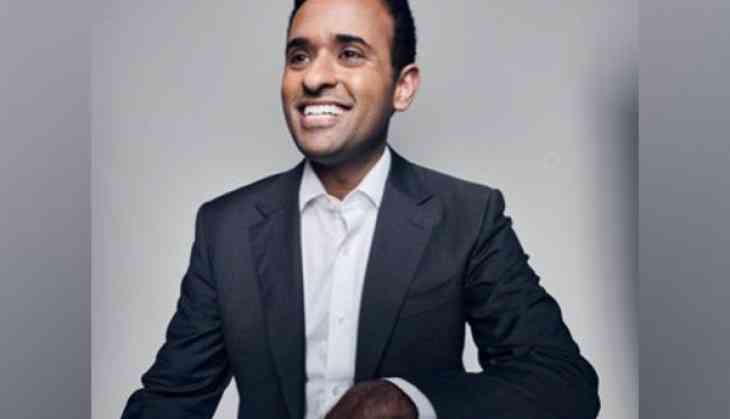 Indian-American leader Vivek Ramaswamy
Washington DC: In a move quite different from other US leaders, Indian-American lawmaker Vivek Ramaswamy has advocated for ending the Russia-Ukraine conflict with Moscow keeping parts of Donbas region and Kyiv not joining NATO.
He further argued that Russian President Vladimir Putin must exit his military alliance with China to end the conflict.
"I will end the Ukraine War on terms that require Putin to exit his military alliance with China. The goal shouldn't be for Russia to "lose." It should be for the U.S. to *win.*", Ramaswamy said on X (formerly Twitter).
In an interview with CNN, Ramaswamy called Russia-China military alliance the "single-biggest military" threat for the US and even stated that he would be visiting Moscow after assuming the presidency.
"The Biden administration is so stubbornly attached to the idea of getting Xi Jinping to drop Vladimir Putin. What I think, we need to be doing is get Vladimir Putin to drop Xi Jinping. Just like Nixon went to China in 1972. I think Putin is like the new Mao…I will visit Moscow, and I will pull Russia out of military alliance with China," he said during the interview with CNN.
He further stated that US engagements with Ukraine are driving Russia into "Chinese arms".
"The Russia-China military alliance is the single-biggest military threat that we face today. Hypersonic missile capabilities, and nuclear capabilities in Russia, are far ahead of us and China. And naval capabilities of China are ahead of ours. Combined with an economy, that we depend on for a modern way of life, those two nations are in a military alliance with one another and no one in either political party is talking about it. Worst of all, our engagements in Ukraine is further driving Russia into China's arms," Ramaswamy further said.
The US lawmaker added that the focus should not be for "Putin to lose" but for "America to win".
"So, my foreign policy centres on weakening that alliance. I would freeze the current lines of control and that would leave parts of the Donbas region with Russia. I would also further make a commitment that NATO would not admit Ukraine to NATO…Our goal should not be for Putin to lose, our goal should be for America to win. That's what we have forgotten in this country…," Ramaswamy said.
The 37-year-old lawmaker was born on August 9, 1985, and raised in Cincinnati, Ohio. His parents migrated to the US from Kerala. He is the third Indian-American — along with Nikki Haley and Hirsh Vardhan Singh — who will be up against former President Donald Trump in the primaries in January next year.
(ANI)