Viral: This makeup video transformation has crossed 9 million views; trick inside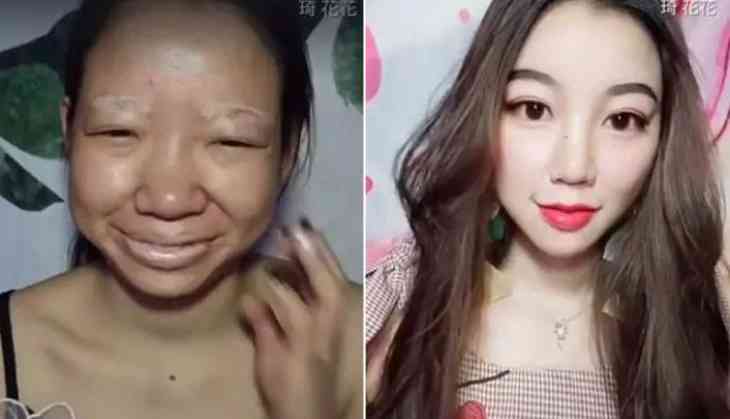 In today's time where everyone is trying different techniques to transform themselves with the help of makeup, this video from China has crossed million of views.

The video shows how a woman uses makeup - and a couple of other tricks - to completely change the way she looks. According to the Daily Mail, the woman has been identified as Qi Huahua and her video was first posted on Chinese video platform YouKu. It was later shared on 9Gag's Facebook and Instagram pages, where it has collectively garnered over 9 million views.

The woman uses a prosthetic nose and tapes up her cheeks to "create" new features. She also uses coloured contact lenses, foundation, lipstick and eye makeup - before washing it all off to convince viewers it's the same person. At one point in the video, she even puts a pair of scissors into her nose to show viewers it's a fake nose.

Watch the video below:
The makeup transformation video has left viewers stunned. While many have joked that this is the reason they have trust issues, others have refused to believe it's the same person. Yet others have praised the woman's makeup skills.

"I am so sad that they didn't show her creating her nose piece! This has me wanting to learn how to create wax face prosthetics!" a commenter writes.
Also Read: AR Rahman planning to collaborate with Hollywood star Will Smith?