Surgical strikes: Pakistan media covers it with denial and satire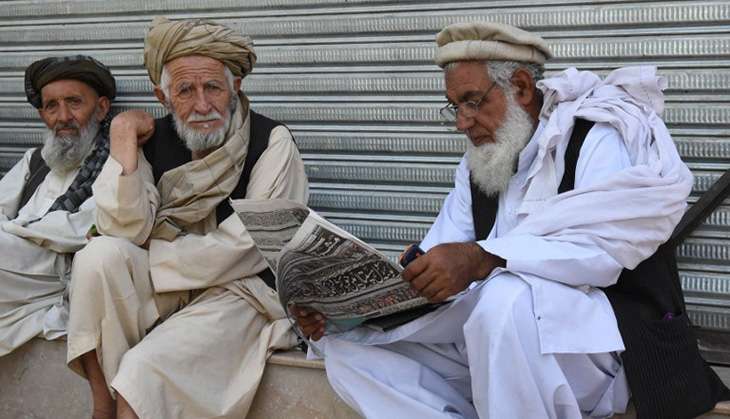 With the threat of war looming on nearly every mind in India and Pakistan, the rhetoric on both sides of the border bumped up a notch by India's announcement on Thursday that the Indian Army carried out coordinated "surgical strikes" on terror launch pads across the Line of Control (LoC) Wednesday night.
While the media in India has been busy discussing the pros and cons of war, its Pakistani counterpart reported there were no surgical strike inside the territory of Pakistan. That was based on a flat-out denial by Pakistani military's media wing Inter-Services Public Relations (ISPR).
Also read - Why Pakistan may be compelled to retaliate
That two Pakistani soldiers have been killed is what most newspapers across the border reported.
A report in Dawn.com quoted a confirmation from "security forces" claiming eight Indian soldiers were killed during "the episode of firing", and that one soldier was captured.
The Express Tribune, on the other hand, quoted ISPR as saying that "no Indian soldier was in Pakistan Army's custody".
Strategic analysts laugh off #Indian claim#India #Pakistan #LoChttps://t.co/Y3fK1IaGTP

— The Express Tribune (@etribune) September 30, 2016
India claimed no losses, but confirmed that one soldier - not involved in the strikes - "inadvertently crossed over to the Pakistan side of the Line of Control".
On television, Hamid Mir on his show Capital Talk on Geo News said 14 Indians soldiers were killed. This claim was confirmed by defense analyst Major General (Retd) Ijaz Awan, who was on the show.
Dawn.com's Nadeem F Paracha had a satirical take on the situation:
In its editorial on Friday, the Express Tribune clearly stated: "Pakistan does not seek or desire armed conflict with India. The danger now is that either side may find themselves on a slippery slope."
"Dial back on the hyperbole Mr Modi before you talk India - and Pakistan - into something both are going to regret," it reads.
Here's what the front pages of the newspapers looked like this morning:
Screenshot of the Express Tribune front page
Screenshot of the front page of The News
Screenshot of the front page of Dawn
Modi blaming
Prime Minister Modi was the focus of ire for many writers.
Sanjay Kumar, in Dawn.com, blamed him for "the war hysteria [that] has gripped India". "The inflammatory commentary by politicians, experts, and journalists is a result of the mushrooming clout of the Hindu right-wing, which is ready and willing to discount peace in the region, at least rhetorically," he wrote, calling the response from the Indian government and especially the media "highly irresponsible".
"But for its part, India needs to carry itself with more maturity than it has until now. It cannot threaten Pakistan with such vitriolic rhetoric."
In a piece from 29 September on the fate of the Indus Water Treaty (IWT), the Express Tribune's Naveed Ahmad said Modi's "actions resemble a frog trying to climb out of a pond".
"Or every two steps, it falls back one step. Like the amphibian, Modi consolidates his position before making his next similar move. He threatens to launch a war but retreats to a diplomatic assault. In the same manner, he postured to withdraw from the Indus Water Treaty (IWT) but sufficed to stall the negotiations. His every move is aimed at testing Pakistan's reaction and India's mood. The opposition, meanwhile, remains in shambles largely acting like a passive spectator," he writes.
'Namak Haraam' country
Several publications gleefully reported about how Google users discovered that googling 'Namak Haraam country' results in the Indian tricolour being displayed.
Guys go and write Namak haram country on google and see who is Namak haram.#nooffense pic.twitter.com/xmeI6y63if

— Usama Rajput (@UsamaRajput111) September 27, 2016
They even offered an explanation: Since Namak Haraam and Namak Halaal are Bollywood classics, India's flag pops up on the search result to show the country of origin for the two movies.
China's media
Most publications in China, controlled by the Communist Party, parroted state news agency Xinhua. These included People's Daily China. They stressed it was an "unprovoked" firing by India killing two Pakistani soldiers. Xinhua did not even tweet the story or share it on Facebook.
#Pakistan, #India trade fire along Line of Control, 2 Pakistani soldiers killed (file pic) https://t.co/ACBJMoXYoc pic.twitter.com/o4mshAZMeC

— People's Daily,China (@PDChina) September 29, 2016
English online paper Global Times simply carried a Reuters report on the incident and did not put it on their homepage.
More in Catch - Surgical strikes: Truth the casualty as India, Pakistan make competing claims
Surgical strikes: India calls Pakistan's strategic bluff. How will the Sharifs respond?