Social media erupts as Dawn journalist Cyril Almeida hit with travel ban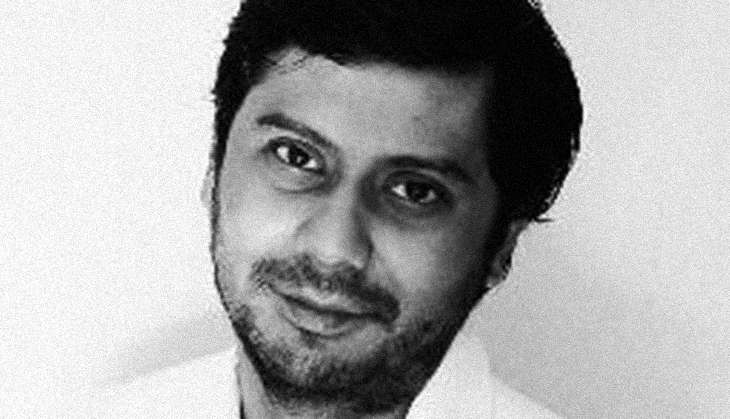 One of Pakistan's leading journalists has been barred from leaving the country just days after he wrote an exclusive report about a meeting between the military and the government that confirmed a rift between the two leaderships.
Cyril Almeida, an assistant editor and reporter at large at Dawn, tweeted that he had been put on the "exit control list" - a border control system - after Prime Minister's Nawaz Sharif's office rejected the front-page story, claiming it had been "fabricated" and there was no conflict whatsoever at the meeting.
Puzzled, saddened. Had no intention of going anywhere; this is my home. Pakistan.

— cyril almeida (@cyalm) October 11, 2016
PM Office rejects Dawn story again https://t.co/1BzIl0lg0S Also, eff' 'em.

— cyril almeida (@cyalm) October 10, 2016
"Ur very famous in the airport. Ur name plastered at each immigration officer's desk. A big A4 sheet with just your name." - 'sources' say

— cyril almeida (@cyalm) October 11, 2016
Almeida was reportedly stopped from boarding a flight booked to Dubai for a long-planned holiday with members of his family.
Dawn's editor, Zaffar Abbas on 11 October published an editorial note confirming that Almeida had been placed on the Exit Control List.
This comes weeks after 18 Indian soldiers were killed in Uri and just days after India carried out "surgical strikes" against militants across the border in response to that attack.
The controversial report
The 6 October article quoted unnamed senior officials who said they witnessed a showdown between Sharif and Rizwan Akhtar, the director general of the Inter-Services Intelligence directorate (ISI), on 3 October.
Dawn: Exclusive: Act against militants or face international isolation, civilians tell military https://t.co/6fOZypto6T

— cyril almeida (@cyalm) October 6, 2016
According to the report, Akhtar was told Pakistan could only avoid international isolation if it took action against the terror networks in the country: Jaish-e-Mohammad (JeM), Lashkar-e-Taiba (LeT) and the Haqqani network.
If true, this is big step for the civilian government to have taken particularly because the US and India have alleged time and again that all three groups receive support from the ISI. Pakistan has always denied this claim.
In a statement Sharif's office vowed "stern action" for those responsible for a news story that "risked the vital state interests through inclusion of inaccurate and misleading contents which had no relevance to actual discussion and facts".
Even so, Sharif has reportedly ordered that fresh attempts be made to conclude the investigations into the Pathankot attack as well as "restart the stalled Mumbai attacks-related trials in a Rawalpindi anti-terrorism court".
Strangely enough, the government's action of not allowing Almeida to leave the country is only more likely to get people to believe that he reported to the truth. Or else, why would he be seen as a threat in any way?
The social media backlash
Almeida was expectedly trolled on social media for the piece in Pakistan and called a "RAW agent" and a "presstitute".
Foreign and liberal fascist propaganda outlet like dawn spreading venom in common minds about Pak army must be immediately shutdown #RIPDawn

— Syed Mohsin Hasan (@mohsin_hasan85) October 11, 2016
#BanDawnNews
Cyril almeda, another Hamid Mir the bloody snake...deserve to be arrested under NAP & grilled for his handlers waging this war.

— Zaid Hamid (@ZaidZamanHamid) October 7, 2016
#DawnOfTrashJournalism #PakArmy its too long now pl .. these pressTitutes need proper trial, arrests and jails ! pic.twitter.com/8LwEWqFhpo

— AK47🇵🇰 (@KhatijahFatima) October 8, 2016
Some alleged India's hand was behind the story.
Dawn News is barking on the instructions of Narendra Modi & Raw. #DawnOfTrashJournalism @AyishaBaloch @FarhanKVirk pic.twitter.com/8ixQ5nVil0

— روحیده (@RuhidaPTI) October 8, 2016
I live in a country wher ppl like @cyalm writes in favor of enemy, I live in a country wher newspaper policy is driven by enemy #RIPDawn

— Obaid (@Obaid212) October 10, 2016
A perfect word for you is a "TRAITOR" By the way how much Endian have given you for being a traitor @cyalm #RIPDawn

— Dia (@Madiha92Mm) October 10, 2016
Almeida managed to hold his own and even resorted to some humour.
Right, now that that's over. I stand by every word written.

— cyril almeida (@cyalm) October 7, 2016
An important clarification: Dawn News is the TV channel; Dawn, the newspaper. Pls direct rage to appropriate quarters, thank you.

— cyril almeida (@cyalm) October 7, 2016
A third trend in two days. Now you're just spoiling me. https://t.co/NgtdW9wTGq

— cyril almeida (@cyalm) October 8, 2016
Abbas, the editor of Dawn, also issued a statement on 10 October using the newspaper's official Facebook page saying that the story had been thoroughly "verified, cross-checked and fact-checked".
#StandWithCyril
The government's decision to put Almeida on the lost also drew strong reactions from journalists and activists in Pakistan. Most protested the lack of press freedoms and tweeted using the hashtag #StandWithCyril.
So banned outfits can roam around freely,do rallies but a journalist has been put on ECL fr a story.really Prime minister?? #StandWithCyril

— shahzeb khanzada (@shazbkhanzdaGEO) October 10, 2016
Had @cyalm shredded the Constitution; acquired properties abroad via offshore companies, dodgy wealth he'd be free to travel abroad.

— Abbas Nasir (@abbasnasir59) October 10, 2016
India: Human rights activist does his job. Let's put put him in jail.
Pak: Journalist does his job. Let's put him on a list for criminals.

— Mirza Waheed (@MirzaWaheed) October 11, 2016
Congratulations Pakistan! The story you've tried to squash has now gone from a national story to an international story. Comeuppance.

— Shaheryar Mirza (@mirza9) October 11, 2016
A journalist is ethically bound to protect his sources. He cannot & ought not to be asked about his sources under a so called probe. @cyalm

— Matiullah Jan (@Matiullahjan919) October 11, 2016
How ridiculous to place one of our best journalists on ECL- Two steps forward 10 steps backwards- #StandWithCyril

— Sharmeen Obaid (@sharmeenochinoy) October 10, 2016
What an absolute mockery PM Nawaz Sharif and Gen Raheel Sharif are making of democracy & press freedom#StandWithCyril #Pakistan https://t.co/rvgDYMhlSB

— Mohammad Taqi (@mazdaki) October 10, 2016
Cyril almeida punished for doing his job, doesnt make sense. Is journalist suppose to say only what the authorities allow him to?

— Muhammad Usama Ghazi (@ghaziusama) October 11, 2016
Across the border, a few Indians also joined in on the debate.
Targeting the messenger seems to have become a new global trend. Sad. #StandWithCyril

— Vikram Chandra (@vikramchandra) October 11, 2016
Thank God @cyalm don't work in India. He would have been declared a terrorist by @TimesNow and rest https://t.co/4hnyX09Gqg

— Gurinder S Ahluwalia (@Guri02) October 11, 2016
More in Catch - Dawn says Pakistan will up the ante against terror groups. Here's why it's hard to take them seriously
Dawn backs Cyril Almeida after Pakistani journalist's 'exclusive' story puts him on Exit Control List