Pentagon reiterates importance of India-US defence relationship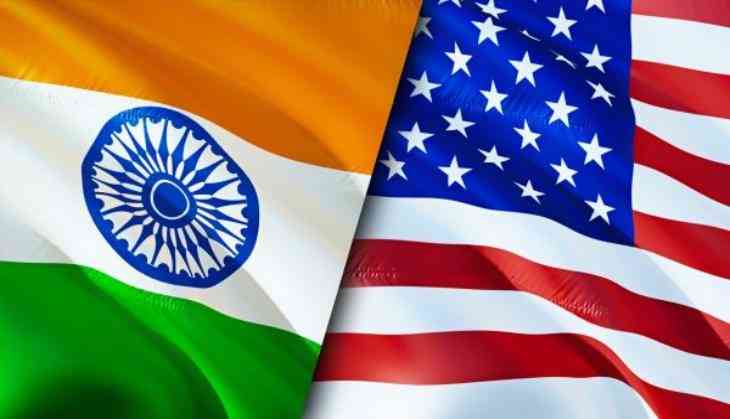 India-US defence relationship.
Pentagon on Tuesday asserted that the defence ties between India and the US are "very important."
Pentagon Press Secretary Air Force Brig Gen Pat Ryder in a press briefing said, "I would say, you know, I don't have any specific announcements to make in terms of the relationship but -- but as you know, it's a very important relationship between the United States and India when it comes to security cooperation, defence cooperation. So we look forward to continuing to engage with the Indian leadership."
India has been designated as a major defence partner of the United States. It puts India on par with the closest allies and partners of the US. India's Major Defence Partner status has been made a part of the India Amendment in the National Defence Authorisation Act (NDAA), 2017 of the US.
The designation of this status is unique to India, a non-NATO ally of the US. It institutionalizes the progress made by the US to facilitate defence trade and technology sharing with India to a level at par with its closest allies and partners. It will facilitate the US to transfer advanced defence technology to India. It will also strengthen the institutional effectiveness of the US-India Defence Trade and Technology Initiative (DTII) and the durability of the India Rapid Reaction Cell at the Pentagon.
The defence relationship has emerged as a major pillar of the India-US strategic partnership with intensification in defence trade, joint exercises, personnel exchanges, and cooperation in maritime security and counter-piracy. India conducts more bilateral exercises with the US than with any other country.
Ryder also commented on China and Russia jointly developing new chemical weapons.
"Certainly when it comes to chem-bio capabilities worldwide, it's something that the Department of Defence monitors very closely. When it comes to Russia and China, it's something that we'll continue to monitor closely," he said.
On the query of North Korea also joining these chemical weapons with Russia and China, he said, "It's something that we're going to keep a close eye on, we're going to continue to consult closely with our allies in the region in terms of counter-proliferation when it comes to things like chemical biological weapons."
Speaking on Pakistan's accusations that Afghanistan is harbouring terrorists, he said, "Well, without getting into internal Pakistani politics, we've known for a long time that there are terrorist organizations that exist within Afghanistan and throughout the region, and that -- that's certainly a surprise to no one."
Underlining US's stand on Afghanistan that it should not become a safe harbour for terrorists once again, he said, "From a United States standpoint, as we've said before, we do maintain an over-the-horizon capability when it comes to counter-terrorism, and so that is something that we will continue to maintain and sustain in defence of our own homeland."
(ANI)
Also Read: Zelenskyy at Golden Globes speech: 'There will be no third World War, it is not a trilogy'