Pakistan has spent millions on Hafiz Saeed's Jamat-ud-Dawa, Pak Home Minister admits on national television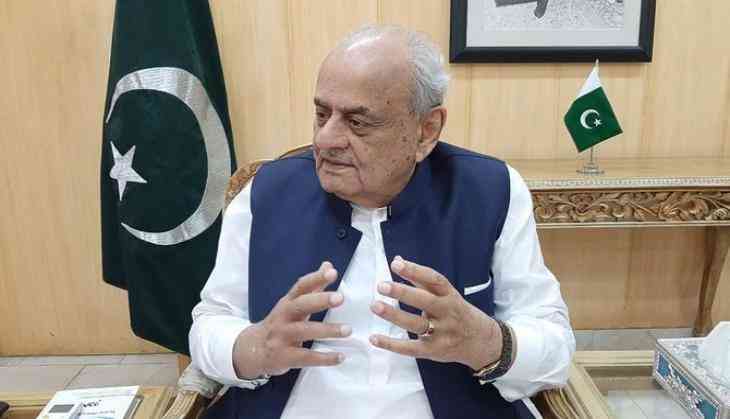 Pakistan Home Minister Brigadier Ijaz Ahmed Shah has stirred a controversy after he admitted that his country has spent millions on Hafiz Saeed's Jamat-ud-Dawa. Ijaz Ahmed claimed that Imran Khan government has spent millions on the terror outfit to attach them to the mainstream.
Speaking to journalist Nadeem Malik on a talk show that aired on a private TV channel Hum News, Ijaz Ahmed Shah said, "We have spent millions of rupees on JuD. We need to demotivate the members of the proscribed organisation and bring them down to the mainstream."
Pakistan Prime Minister Imran Khan during his visit to the United States in July had made a similar comment. Imran said that his country still has 30,000 to 40,000 militants who have fought in parts of Afghanistan and Kashmir.
Ijaz Ahmed also admitted that his government failed to get support from the international community over the Kashmir issue. Ijaz blamed Pakistan's ruling elite including Imran Khan for not getting enough support over Kashmir issue.
India on August 5 abrogated Article 370 and passed a bill in the Indian parliament for reorganising the state of Jammu & Kashmir. Pakistan has since been protesting against the development and their foreign minister Shah Mehmood Qureshi also addressed the 42nd UNHRC session on the issue.
Also read: Pakistan fails to convince international community over Kashmir issue: Minister Brig Ijaz