Pakistan doesn't want to be treated like hired guns: Imran Khan to United States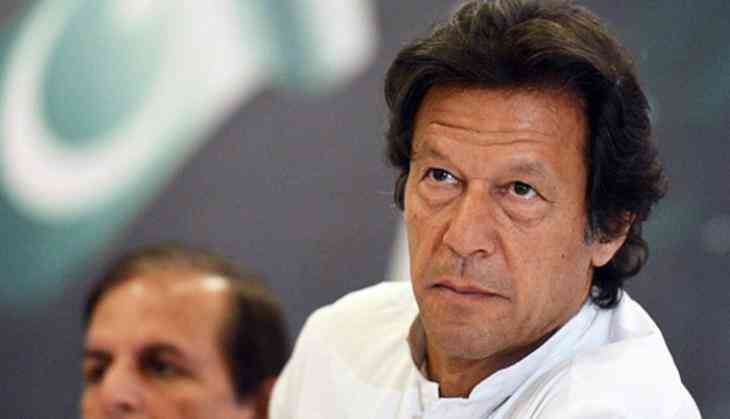 Pakistan Prime Minister Imran Khan has said that his country would never share a relationship with the United States if the latter continues to treat the Islamic country as its "hired gun".
In his first foreign interview to the Washington Post, the newly-elected Pakistan Prime Minister said that Islamabad would never accept money to fight someone else's war as it not only costs human lives but also puts the dignity of a country at stake.
"I would never want to have a relationship where Pakistan is treated like a hired gun - given money to fight someone else's war. We should never put ourselves in this position again. It not only cost us human lives, the devastation of our tribal areas, but it also cost us our dignity. We would like a proper relationship with the US," Khan said.
Khan's statement came in the wake of constant allegations from the US officials that Pakistan has been harbouring terrorists in its soil.
Clarifying that Pakistan had no role in the September 2001 attack on New York's World Trade Centre, Khan said, "I have never understood these accusations. Pakistan had nothing to do with 9/11 (terror attack). Al-Qaeda was in Afghanistan. No Pakistani was involved. And yet Pakistan was asked to participate in the US war. There were a lot of people in Pakistan who opposed it, including me."
He further said that by becoming the front-line state for the US in the war on terror, Pakistan went through "hell". "Not only there was a loss to more than 80,000 lives but also the war cost over USD 150 billion from the country's fund. It further dwindled the Pakistani economy so much so that neither investors were ready to invest nor any country chose to play sports with Pakistan," he added.
Comparing Pakistan's relationship with its neighbour China, Khan said, "For instance, our relationship with China is not one-dimensional. It's a trade relationship between two countries. We want a similar relationship with the US."
Replying to the presence of Taliban in Pakistan, Khan said that there are no sanctuaries in Pakistan for terror outfits.
Earlier this week, US President Trump in a letter to the Pakistan Prime Minister asked for his assistance in bringing the Taliban to the negotiating table. To this, the Pakistan Prime Minister reiterated that "peace in Afghanistan is in Pakistan's interest" and promised to do "everything" possible.
Recently, US President Donald Trump and Pakistan Prime Minister engaged into a war of words on Twitter after the former, in an interview with Fox News said that Pakistan doesn't do "a damn thing for us," and also alleged that the country helped wanted terrorist Osama Bin Laden to hide in its soil. Responding to Trump's statement, Khan asked the US to assess its failure in tackling terrorism instead of making Pakistan a scapegoat.
-ANI