Pak detains Masood Azhar. Is it anything more than a face-saver for Modi?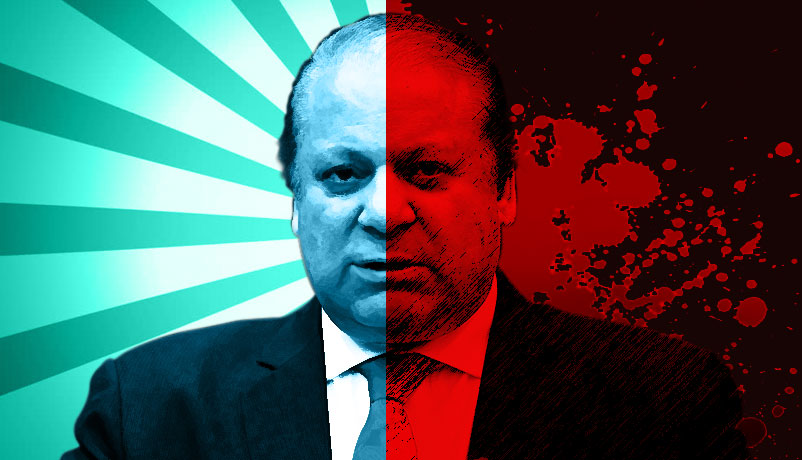 The detention
Pak media reports say the govt has detained Jaish-e-Muhammad chief Maulana Masood Azhar
While India hasn\'t confirmed this, it\'s a positive development
It shows Pakistan\'s seriousness in continuing the dialogue process
The talks
India had said foreign secy-level talks could only go ahead if Pak acted on Pathankot attack perpetrators
The talks are scheduled to be held in Islamabad on Friday, 15 January
External Affairs Minister Sushma Swaraj met PM Modi, but a final decision on the talks will be taken on Thursday
More in the story
Why there\'s no point in being too excited by the development
Will India go ahead with the talks?
Pakistan has shown intent against Jaish-e-Muhammad and its leader, Maulana Masood Azhar.
According to reports in the Pakistani media on Wednesday, 13 January, Azhar was detained and put in protective custody, meant for those who are facing an outside threat.
READ: Pakistani PM's official response
However, there was no official confirmation of this detention from India's Ministry of External Affairs.
By apprehending the top leadership of the JeM, which India believes was behind the Pathankot attack, Pakistan can boast of having acted against terror, and shown its willingness to continue talks with India.
This is indeed a face-saver for both countries, especially Indian Prime Minister Narendra Modi, who has personally invested in the peace process.
Don't pop the champagne yet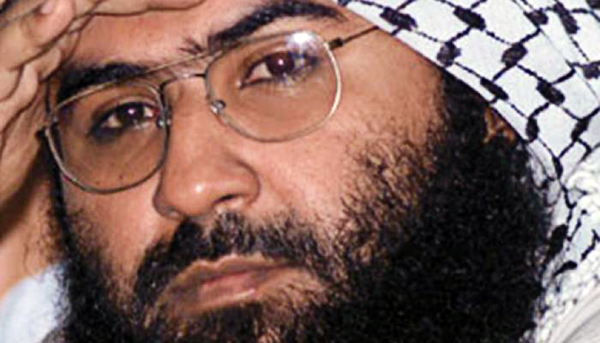 However, it's not a cause for a big celebration. It may turn out to be nothing more than something Modi can sell to his domestic audience.
After all, Hafiz Muhammad Saeed, the chief of Lashkar-e-Tayyeba and Jamaat-ud-Dawa, and Zakiur Rehman Lakhvi, the alleged mastermind of the 26/11 attacks, were arrested right after the Mumbai attacks. But while Saeed was merely put in house arrest and released a few months later, Lakhvi was released on bail after just six years, in April last year.
Detaining or arresting Azhar doesn't mean much unless his publications, seminaries, 'charitable institutions' and propaganda machines are shut down for good, and he, along with his accomplices, is put to a fair trial.
If both countries can't agree to his extradition, at the very least, India should be given an opportunity to question him - regarding not just Pathankot, but also the 1999 Kandahar Indian Airlines hijack, which led to Azhar's release from Indian custody.
Also read - Pak JIT to probe Pathankot attack: mere symbolism or serious intent?
It may be too early to tell how serious Pakistan is in fighting terror and talking to India. Following the attacks on Pathankot and Mazar-e-Sharif, Pakistan obviously felt the international community anticipating a reaction, and knew it had to deliver something soon.
"It is very easy for Pakistan to announce the arrests of a few terrorists, and then wait for the opportune time to release them. I don't think the action against Jaish-e-Muhammad and Azhar amount to much right now," said Leela K Ponappa, former Deputy National Security Adviser of India.
Vice Admiral (retd) KK Nayyar, former vice chief of Naval staff and chairman of the Forum for Strategic and Security Studies, agreed.
"It is too soon to say whether Pakistan means business. They detained Masood Azhar, which does not mean anything. They have not even arrested him so far. We should not tie the issue of talks, which should always go on, with this issue. But on this specific issue of terror attacks, let's give Pakistan some more time to come up with something more substantial," he said.
Game of chess
It's not as though Pakistan is a willing participant in acting quickly against terror and talking to India. The country's policy towards India still has the same duality as before.
Right after Modi's surprise visit to Lahore on 25 December, there was an immediate attack on Indian soil on 2 January - just as there had been when Prime Minister Atal Bihari Vajpayee had visited the country in 1999. The difference was that this time, Pakistan did not deny that its people could be behind the attack.
A day later, on 3 January, some gunmen attacked the Indian consulate in Mazar-e-Sharif, Afghanistan. In an interview to an Afghan news channel, Sayed Kamal Sadat, police chief of Afghanistan's northern Balkh province, said he was "99% sure that those attackers were from the Pakistani military".
Also read: The good & the bad of Pathankot operation: from a soldier's viewpoint
How could he be sure? Because of the preparedness and precision of their attack. And because he heard the attackers, whom he confronted during the 25-hour siege, speaking not in Dari or Pashto, but in Urdu.
Just a couple of days ago, Pakistan PM Nawaz Sharif constituted a Joint Investigation Team to look into the Pathankot attack, which included people from the military, the Intelligence Bureau, the ISI and local agencies. And early on Wednesday morning, terrorists attacked a diplomatic enclave in Jalalabad, Afghanistan. It is unclear whether the target was India's embassy or Pakistan's.
According to Pak media reports, Jaish chief Masood Azhar was detained and put in protective custody
The latest from Pakistan, apart from the promise to crack down on JeM, is an offer to send a 'Special Investigation Team' to Pathankot.
This is an offer India is bound to refuse, giving Pakistan a chance to complain that it is India, in fact, which is posing hurdles in investigating the Pathankot attack.
Former foreign secretary Kanwal Sibal said: "Pakistan offering to send a team over is a very clever idea, since they know India won't accept it. India is not going to allow them to go to Pathankot and interrogate Indian citizens. Them coming to Delhi to brief India about the investigations can still be accepted, theoretically. But what they've done now is to put the ball in India's court."
The future of the talks
So, what will become of the foreign secretary-level talks, scheduled for 15 January in Islamabad? Azhar's detention came just about 36 hours before the talks, and while Minister of External Affairs Sushma Swaraj rushed to the Prime Minister's residence for a meeting on Wednesday evening, it was announced that a final decision would be taken only on Thursday.
Foreign secretary S Jaishankar himself was to return from a visit to Sri Lanka on Wednesday evening. And MEA sources said no decision would be taken without consultation with National Security Advisor Ajit Doval, who is in Paris.
Still, all indications point towards the talks going ahead. The BJP itself acknowledged the reports of Azhar's detention, and welcomed the development.
"If the media reports of the arrest are correct, it is a positive step, which is a good thing for the peace-loving and development-oriented people of the two countries," BJP national secretary and its media cell chief Shrikant Sharma said.
Pakistan has offered to send a 'Special Investigation Team' to Pathankot. India is bound to refuse
According to Alok Bansal, director, Centre for Security & Strategy, India Foundation, the developments were positive and encouraging.
"I see this as a positive development. Jaish is an organised proscribed by both India and Pakistan, so there are chances that Pakistan will act against it. This is a good portent for both countries," he said.
Sibal concurred, but feels India must take its time before agreeing to resume talks.
"Instead of shilly-shallying, they have right from the start accepted that there could be a Pak link, and agreed to look at leads that we provided. But a better way to handle it is to note that Pakistan is taking action, but its scope is unclear. So, for the time being, we should keep the foreign secretary level talks on hold. We can find new dates as we see progress," he said.
While the talks may go ahead, India's can only win this game of diplomacy in maintaining pressure on Pakistan to not let the Pathankot probe go the way of 26/11.
Also read: #PathankotArrest: why this TV spectacle was disgraceful and dangerous
Pathankot anti-terror operation: Gaping holes & questions galore