Organ transplantation: Veteran soldier undergoes penis and scrotum transplant in medical history's first such case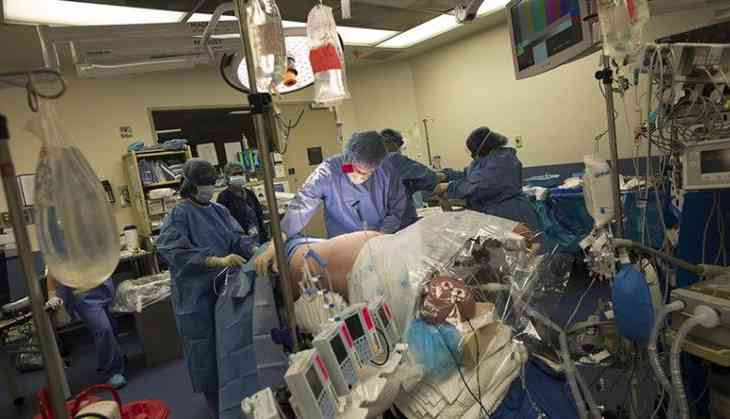 In history's first such case, a human transplantation took place at the John Hopkins Hospital in Baltimore in March. A veteran soldier from Afghanistan whose genitals were blown off a roadside bomb, he recieved a donated penis and scrotum which will make him fuction normally.

It has happened for the first time in medical history, doctors said the transplant, made in a 14-hour surgery.

The identity of the veteran soldier has been kept anonymous for privacy reasons. It took a team of 11 doctors for the tissue transplant, nine plastic surgeons and two urological surgeons — at Johns Hopkins Hospital in Baltimore in March.

This tissue transplant was a result of extensive research and hardwork of the doctors, the doctors aimed that if this transplant proved sucessful then the same could be used for injured veterans and other men with severe injuries to their genital regions.

"While extremity amputations are visible and resultant disability obvious, some war injuries are hidden and their impact not widely appreciated by others," W.P. Andrew Lee, chairman of the department of plastic and reconstructive surgery at Johns Hopkins University School of Medicine, told reporters.
Also Read: Face Off-2: French man undergoes second face transplant in medical history's first such case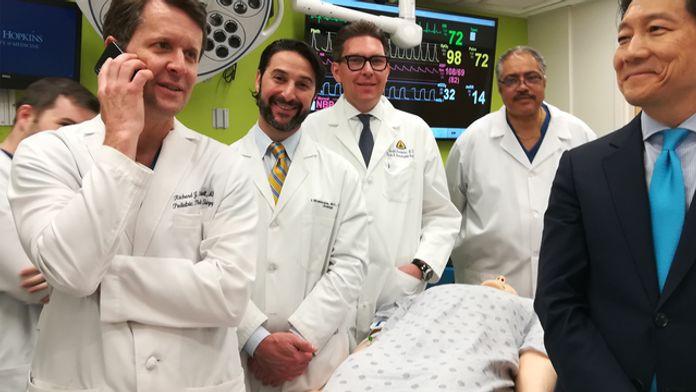 Doctors believe that the veteran soldier would be able to function normally and would be discharged from the hospital this week. He would regain normal urinary and sexual functions as he recovers and his nerves heal over the coming months.

The veteran soldier said, "It's a real mind-boggling injury to suffer; it is not an easy one to accept. When I first woke up, I felt finally more normal."

The transplantation included an entire penis, scrotum and partial abdominal wall from a donor, which made it different from the four other penis transplants, which only included the organ.

"There were too many unanswered ethical questions with that kind of transplant," Damon Cooney, an assistant professor of plastic and reconstructive surgery at Johns Hopkins, told reporters.

The penis transplantation costed between $300,000 to $400,000, the majority of which was covered by the hospital.

"We are all very proud that our loved one was able to help a young man that served this country. We are so thankful to say that our loved one would be proud and honored to know he provided such a special gift to you," said the family member of the person who donated his penis.

"That injury, I felt like it banished me from a relationship," he told the New York Times. "Like, 'that's it, you're done, you're by yourself for the rest of your life.' I struggled with even viewing myself as a man for a long time."
Also Read: Gotta Have Rock and Roll wins battle over Madonna's Tupac breakup letter