On the boil: why tension is rising in the China Seas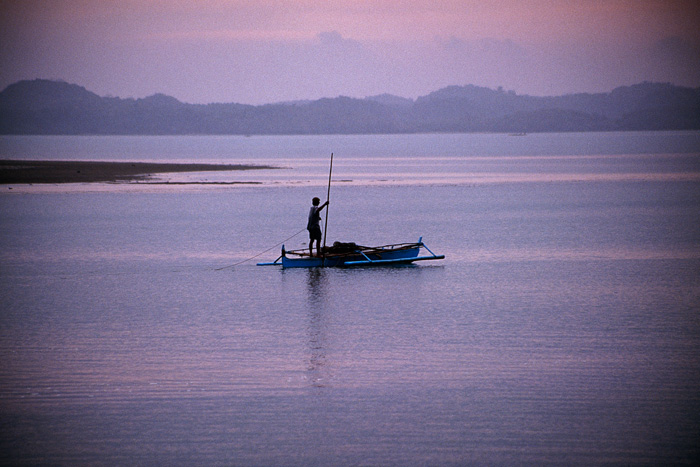 Maritime security is the new buzzword for conflict in the Far East and Southeast Asia.
In the east, China and Japan are facing off for the control of islands and oil and gas reserves, while in the South China Sea, Beijing is under fire for building militarised islands in disputed waters.
Here's what these disputes are all about and why they matter.
01
What's at stake in the East China Sea dispute?
At the heart of the dispute are eight uninhabited islands with a total area of about 7 sq km.
Known as the Senkaku Islands in Japan and the Diaoyu Islands in China, they lie north-east of Taiwan, east of the Chinese mainland and south-west of Okinawa, Japan.
Currently, the islands are controlled by Japan.
They are close to important shipping lanes, offer fish-rich waters and lie near potential oil and gas reserves.
Under the 1951 Treaty of San Francisco, Japan renounced claims to a number of territories and islands, including Taiwan, it had captured during World War II.
These islands, however, came under US trusteeship and were returned to Japan in 1971.
Japan says China didn't object to the San Francisco deal, but only spoke up in the 1970s when oil reserves were discovered in the area.
It's interest was apparently kindled by a 1969 United Nations geological survey that contained this tantalizing line: "A high probability exists that the continental shelf between Taiwan and Japan may be one of the most prolific oil reserves in the world."
Taiwan too has since claimed ownership of the islands.
03
What's caused the latest flare-up?
In the recently released 'Defense of Japan' white paper, the country's defence ministry talked up China as a security threat.
The paper took China to task for its "unilateral development" work in the East China Sea, where Japan and China have not yet delimited their exclusive economic zones (EEZs), thanks to the on-going territorial dispute over the Senkaku/Diaoyu Islands.
The white paper argues that China "has been continuing activities seen as high-handed to alter the status quo by force and has attempted to materialise its unilateral claim without making compromises".
The paper's release was delayed by a week after the ruling Liberal Democratic Party demanded that the document cite additional examples of China's "one-sided" maritime actions.
And it followed a slew of security bills that seek to expand Japan's military to allow it to defend other countries - a move Beijing portrays as Tokyo turning its back on its post-war pacifist constitution.
China has, in fact, been jumpy since Japan's parliament approved the country's largest-ever military budget in January.
04
What exactly is China doing?
Japan's white paper specifically mentions China's construction of offshore gas platforms in the East China Sea, a project started in June 2013.
Analysts have noted that known construction by Beijing was on China's side of the geographical equidistance line between China and Japan, which serves as a rough guideline in the absence of actual delimited EEZs.
But Japan believes the construction work violates the 2008 agreement on joint development of natural resources in the East China Sea.
The paper also raised concern over regular Chinese patrols of the disputed region, both by aircraft and naval vessels.
05
Why does Japan find the oil platforms threatening?
Japan's foreign affairs ministry, in a follow-up statement, said: "Japan has confirmed that there are 16 structures in total."
Even though the structures appear to be mostly gas platforms, Japan remains concerned about their potential military applications.
Japanese defense minister Gen Nakatani told the parliament on 10 July that China "could deploy a radar system on the platform and use it as an operating base for helicopters or drones conducting air patrols".
06
When did the dispute over oil exploration first break out?
In 2003, Chinese oil companies set up a production platform above the Chunxiao gas field, a few kilometres from the maritime boundary. Japan demanded access to the field's geological data to ensure China wasn't siphoning off Japanese reserves.
When the companies refused, Japan launched its own exploration programme. A seismic survey ship was deployed to the border zone in July 2004.
Beijing responded by sending in its navy. Surveillance ships harassed the survey vessel and, in November that year, a Chinese submarine was spotted in Japanese waters.
Two months later, two Chinese destroyers moved into the contested area.
Japanese and Chinese authorities though managed to contain the dispute. In October 2004, the two countries began a series of bilateral talks to settle it. Four years of negotiations eventually produced an agreement to cooperatively exploit hydrocarbon resources in the border zone.
Then in 2012, the Japanese government acquired three of the islands from private owners. This move was met with major anti-Japan protests in China.
Soon, violations of Japan's territorial waters skyrocketed, from almost none to over 17 a month in 2013. In November 2013, China declared an Air Defense Identification Zone (ADIZ) that included the Senkakus/Diaoyus islands.
Though the violations have declined over the last 18 months, Japan still reports an average of eight per month.
07
Why is Japan raising this issue now?
With the release of photographs of Chinese oil platforms, Japan seeks to draw global attention to the East China Sea.
So far, this conflict has failed to attract the kind of international attention that the South China Sea dispute has, probably because Japan and Taiwan haven't tried to internationalise it in the way Vietnam and the Philippines have.
[twittable]In 2013, the Chinese violated Japan's territorial waters 17 times a month. Now the number is down to 8 a month[/twittable]
08
Has any effort been made to end the Senkaku/Diaoyu dispute?
Japan refuses to acknowledge that the islands are disputed, and neither country has offered concrete proposals for resolving the issue.
Last November, the countries jointly issued a four-point consensus aimed at improving bilateral relations. One of the points addressed the Senkaku/Diaoyu issue, observing that China and Japan had "different views" on it but would attempt to prevent it from escalating.
09
Are there other maritime security disputes that China is involved it?
The East China Sea isn't the only flashpoint in territorial tensions between China and its neighbours.
The South China Sea is dotted with hundreds of largely uninhabited islands and coral atolls, many of which draw competing claims from different countries.
The largest portion of territory is claimed by China. Beijing says its ownership goes back centuries to when the Paracel and the Spratly island chains, which are at the centre of the dispute, were regarded as integral parts of the Chinese nation. In 1947, it issued a map detailing its claims.
Taiwan has laid similar claims while Vietnam says it has documents proving that it has actively ruled the Parcels and the Spratlys since the 17th century.
The Philippines invokes its geographical proximity to back its claim.
Malaysia and Brunei have also laid claim to territory in the South China Sea which they say falls within their EEZs, as defined by the UN Convention on the Law of the Sea.
Here too, China has been involved in increasing incidents of tension with its neighbours.
[twittable]China says the Paracels and the Spratlys belong to it. Vietnam claims it has ruled them since the 17th century[/twittable]
In 2011, Vietnam claimed Chinese patrol boats had cut cables of PetroVietnam boats surveying for oil and gas in disputed waters. Beijing retorted that Vietnamese vessels have been illegally surveying in Chinese waters and harassing Chinese fishing boats.
The same year, the Philippines also reported boats cutting cables of a survey ship and threatening to ram it.
10
What is this island-building business we have been hearing about lately?
China has been moving sediment from the seafloor to a reef to create islands. These are essentially military installations, hosting airstrips and port facilities.
The US has said it has spotted Chinese mobile artillery vehicles in the region. The New York Times says the "islands are too small to support large military units but will enable sustained Chinese air and sea patrols of the area".
The most significant of the new islands is Fiery Cross Reef, where the nearly completed airstrip is located.
Satellite photos of another reef, Subi, spread over 988 acres of reclaimed land, indicate that Beijing may be getting ready to build another airstrip on it.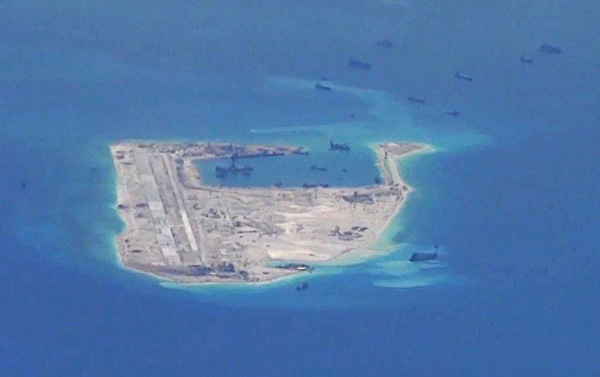 11
Why is the South China Sea important?
It contains potentially huge reserves of natural gas and oil. A Chinese estimate suggests as much as 213 billion barrels of oil lie untapped in the South China Sea. If true, this would make these the largest oil reserves outside of Saudi Arabia, according to the US Energy Information Administration.
The sea is also a major shipping route and its fish-rich water provide livelihood to people across the region.
Sadly, resolution of both disputes, in the east and the south, seem far off as they ignite nationalistic passion on every side.
This in turn puts pressure on politicians to appear tough, making any possible compromise hard.