MangoBaaz - Pakistan's BuzzFeed is all about no hate & lots of love
Ali Ahsan is not a champion of India-Pakistan peace. But what he is doing on his popular digital platform in Pakistan to dispel the hate and bridge the gulf between the two countries should put the exponents of Track II diplomacy on both sides of the border to shame.
When the Maharashtra Navnirman Sena (MNS) set a 48-hour deadline for Pakistani actors to leave India and social media went abuzz with hate, the 20-something Ahsan did not retaliate by launching a tirade against India or Indians.
Instead he turned the tables on the champions of hate on both sides, by focussing on the Indians who came out in support of Pakistani actors Fawad Khan, Mahira Khan, Ali Zafar Khan and others - top actors who had been given the scoot orders after the terror attack on an Indian Army camp in Uri.
"This Is How Indians Responded To The Journalist Who Told Fawad Khan To Return To Pakistan" reads the top post by his team on mangobaaz.com - the digital platform launched by Ahsan last year that is Pakistan's own version of buzzfeed.com.
In a "love letter" to Fawad Khan, an Indian journalist espoused hate. But Ahsan's platform focussed only on the love emanating from India. For Fawad, for Mahira, for Pakistanis, and for India-Pakistan peace.
MangoBaaz embedded Indian Twitter user Deepti Lal's tweet: "Boycotting @_fawadakhan_ is stupid idea for justice against#uriattacks Last thing we need is to politicize Art!https://bollywoodjournalist.com/2016/09/20/dear-fawad-khan-its-time-go-back-to-pakistan/ ..." to divert attention from the hatemongers.
"Like this level headed person who knows acts like this (these) only stir fire and never solve anything" - reads the post.
There's another post to take the mind off the call to boycott Ae Dil Hai Mushkil, the film that stars Fawad Khan, albeit in a tiny role.
"The official trailer of Ae Dil Hai Mushkil is out and it has caused quite a stir. It's a celebration of friendship, heartbreak and love. Can't you all relate to that?
"It has been written and directed by Karan Johar. So, that pretty much is your answer to 'why it's quite possibly the most beautiful looking movie, ever."
That's exactly what Ahsan is doing at MangoBaaz - celebrating friendship, heartbreak and love. And he wants us to do just that too.
An Alternative Pakistan
Tell Ahsan that what he is doing is groundbreaking and that he is helping the world see the real Pakistan - breaking that image of it being arguably the world's most dangerous country - and he really doesn't take it as a compliment.
"Honestly, we don't really care much for showing 'a positive image of Pakistan'. In doing so would imply that we need to be apologetic to the rest of the world for something that most us have nothing to do with," Ahsan tells Catch.
"Our focus has always been to create content for Pakistanis, by Pakistanis and to focus on providing a counter-culture narrative. I think by just seeing the diversity of what people in Pakistan care about, others will automatically realise that it's not the most dangerous country in the world - it's a place where people are trying to get by their day-to-day activities, just like any other country in the world."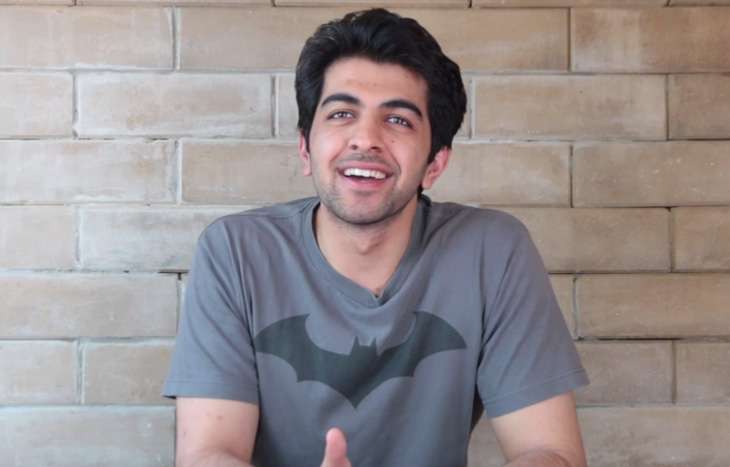 Ali Ahsan
Team MangoBaaz
Ahsan and his friend Ali Gul co-founded MangoBaaz last year.
"Since then, we've grown our team to eight people working full time and a growing team of some amazing people who work with us as contributors."
The website was set up in April 2015.
"But that was more so an experiment then. It wasn't until August when we really started to turn it into a real venture," says Ahsan.
"We came up with the idea while I was still in San Francisco but Ali Gul had moved back to Pakistan. Having been best friends since we were 15, we talked frequently over WhatsApp/Skype. One of our conversations led us down the path to discussing the media landscape in Pakistan and how there weren't many digital media companies that catered to the younger audiences of Pakistan.
"After looking at several new media models, particularly Vice, BuzzFeed, Mashable, Refinery29, we thought there was an opportunity to build something similarly progressive for Pakistan."
Mission MangoBaaz
MangoBaaz is an online platform that amplifies the voice of an alternative Pakistan. Their mission is simple.

"We want to publish sharable content that shows an alternative Pakistan and provides a glimpse into our immensely diverse society," the team reveals in its About Us column.

"It's a platform that allows us to express our genius to an audience of like-minded individuals. And so, we're just going to build it."

WhyMangoBaaz?

"Well, we wanted to publish content that was juicy and tasteful. There's nothing in the world more juicy or tasty than a Pakistani mango. In addition, we wanted our content to push boundaries, be edgy and to question that which isn't questioned. So...MangoBaaz."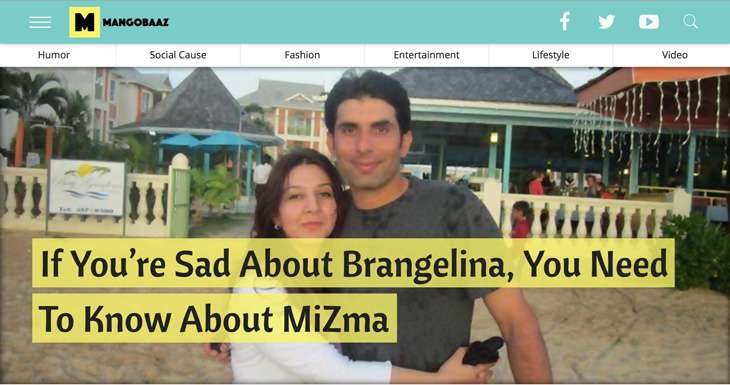 A different Pakistan
MangoBaaz has become popular in record time, so what's their strategy to generate traffic?
"For starters, we have a great team of content creators who are always trying brainstorming ideas that they think are relevant to our audience - whether it's based off their experiences or something that they say/heard.
"One of the most important ways, though, has been to listen to what people are saying. There's a lot of noise on all the different social media channels and over time we've been training ourselves to pick up on topics that are most relevant to our audiences and turn them into stories."
But MangoBaaz also tries to experiment.
"Another really important strategy is simply experimentation. We try out various things that we think might be of interest and let the audience tell us if it's what they want or if it's just meh. This helps us to better understand our audience and therefore create more engaging content for them."
Yet there is a balance in posts. There are sections on humour, social engagement, people, entertainment.
"Humour always gets read more, but social engagement is critical for us in understanding our audience better," says Ahsan.
So where does Ahsan see himself in a couple of years?
"As a company, hopefully we become the platform most Pakistan's Millennials identify with. Personally, I hope I'm still employed at MangoBaaz!"
What about threats from the less tolerant sections of society? How would he handle that?
"Definitely (there is a scope for threats). However I think there are more opportunities than there are threats. If you look globally, there seems to be a convergence of old and new media. Case in point, Disney invested $200 million in Vice, NBC invested $200 million in BuzzFeed, and most recently Turner led a $45 million investment in Refinery29. So while there will be several competitors popping up, it's more exciting to see the opportunities that open us courtesy of being an internet company."
Ahsan's genius is something we can all get behind. Especially his genius at dispelling hate and spreading love.