Julian Assange should leave Ecuador Embassy only if British govt guarantees his life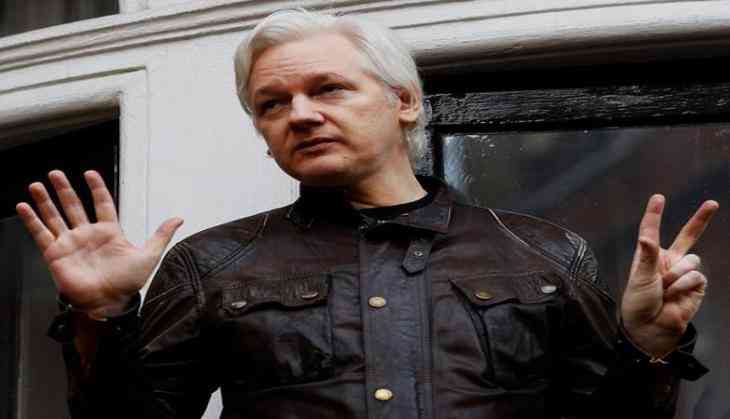 Ecuadorian President Lenin Moreno said on Thursday that WikiLeaks founder Julian Assange should leave the Ecuadorian Embassy in London only if the United Kingdom guarantees that the 47-year-old Australian will not be extradited to a third country where he could face a death penalty.
"If the British government guarantees his life, I think it's in his best interest to hand himself over to the authorities," CNN quoted Moreno as saying.
Assange, who has been living in the Ecuadorian Embassy in London since 2012, wanted to escape extradition to Sweden on sexual assault charges, which were later dropped. He has been staying in the embassy amid the fear of being extradited to the United States if he attempted to leave.
The Ecuadorian President added that he would prefer if Assange surrendered because of the cost Quito has been paying after granting asylum to him. "We will protect Assange's rights. This is why we are looking for a solution, but this needs to be an agreed solution," he further said.
Moreno underlined that Assange should not be scared that he could be transferred to a country where he could face the death penalty.
"According to the British government, they would never extradite a person to a country where his life is at risk. He will spend a few months in jail, and after that, it's freedom," he said.
An arrest warrant by the UK government has been issued to Assange over violating bail conditions by seeking asylum in the Ecuadorian Embassy.
Last month, Assange was charged in the US, as unsealed court documents had inadvertently revealed his name. The New York Times reported that the information was contained in a court filing in an unrelated case. The Justice Department prepared an indictment against the WikiLeaks founder in which prosecutors inadvertently mentioned charges against him.
The WikiLeaks founder has been under the scanner for several years due to its publication of thousands of secret government documents. This comes as special counsel Robert Mueller is investigating the alleged links between US President Donald Trump's associates and Russian meddling in the 2016 presidential election.
According to The New York Times, WikiLeaks had published the documents from Democrats during the presidential polls, which were allegedly stolen by Russian intelligence officers.
-ANI