Jaishankar questions Pakistan's credentials after 'Kashmir remark' in UN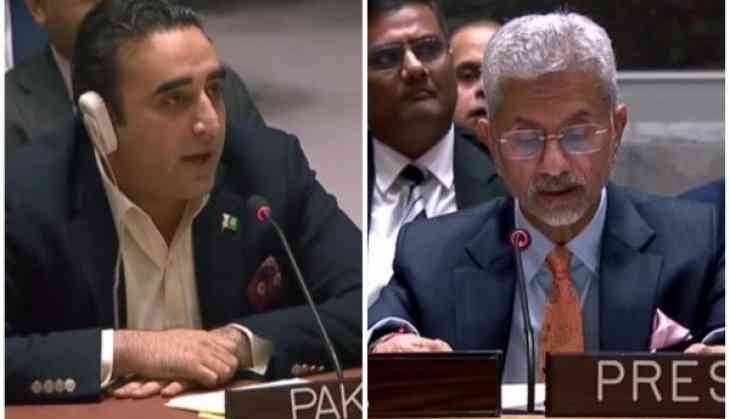 Bilawal Bhutto Zardari, S Jaishankar
New York: As expected, Pakistan Foreign Minister Bilawal Bhutto Zardari unceremoniously raked up the issue of Kashmir during a UN gathering in New York to discuss the issue of multilateralism.
In response, without naming any country, External Affairs Minister (EAM) S Jaishankar said the credibility of the UN depends on its effective response to the key challenges of our time be it pandemic, climate change, conflicts or terrorism.
Jaishankar continued saying, "while searching for solutions, our discourse must never accept the normalisation of such threats. The question of justifying what the world regards as unacceptable should not even arise."
"That certainly applies to state sponsorship of cross-border terrorism. Nor can hosting Osama Bin Laden and attacking a neighbouring Parliament serve as credentials to sermonize before this council," he said in an apparent reference to Pakistan.
Jaishankar's response came after Bhutto raked up the issue of Kashmir during a meeting convened to debate the New orientation for reformed multilateralism (NORM) under India's December presidency of UNSC.
(With ANI inputs)